If you are looking for ideas for a dinner party menu, then look no further. How about taking it to the next level and hosting a French themed dinner party? Even better, a party with plenty of hassle free advanced preparation?
I'll show you how the French do it, from Apèros to Petits Fours, so you can create an authentic evening to 'WOW' your guests. There are also plenty of hints and tips for effortless dinner party hosting, so that you can enjoy yourself too.
Of course, there are plenty of ideas of what to make. I've got you covered with ideas and recipes for an elegant French soirée, or a more casual country supper.
Bon Appètit!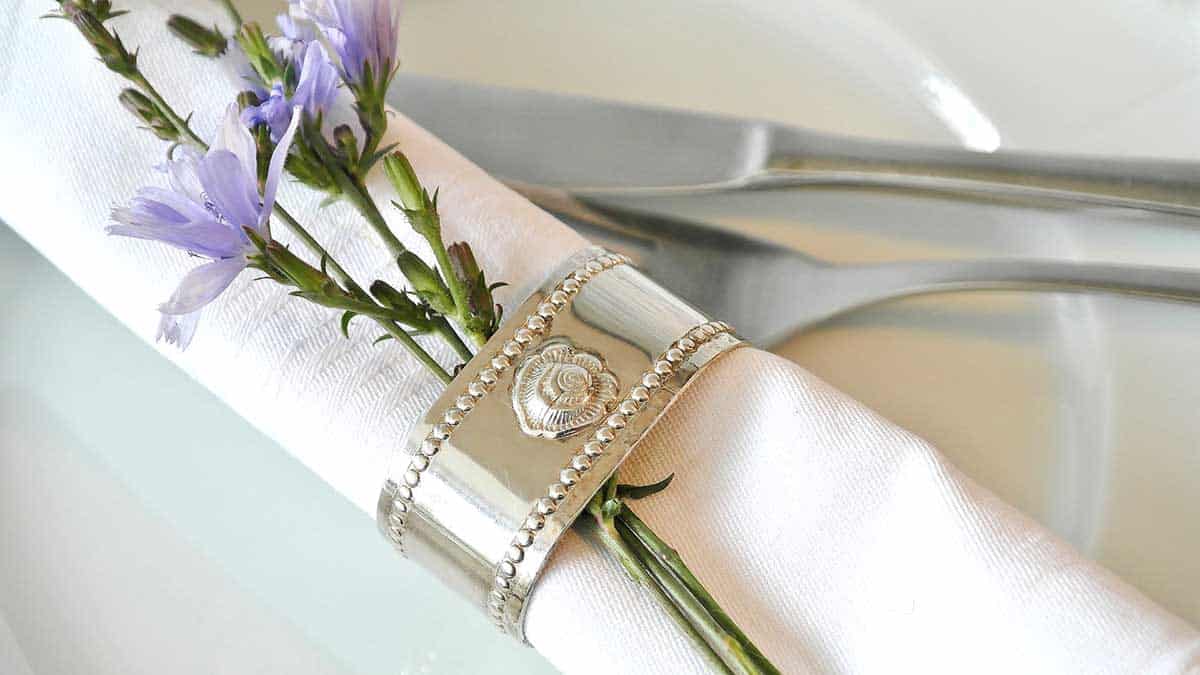 Jump to:
French dinner invitations
So what can you expect if you have been invited to a French dinner party?
You may have received an invitation, which is quite usual, even if you have only been invited for a coffee. The French are very polite and there is a certain level of etiquette that everyone follows, even in the countryside.
The invitation would normally be hand written on a card carrying the printed details of your host. You would be expected to accept the invitation in the same way.
A point to note: if the invitation is for 7pm, don't think you will be eating at 8pm, it's more likely to be at least 9pm!
The first thing that is served is apèro, which is essentially drinks and finger foods.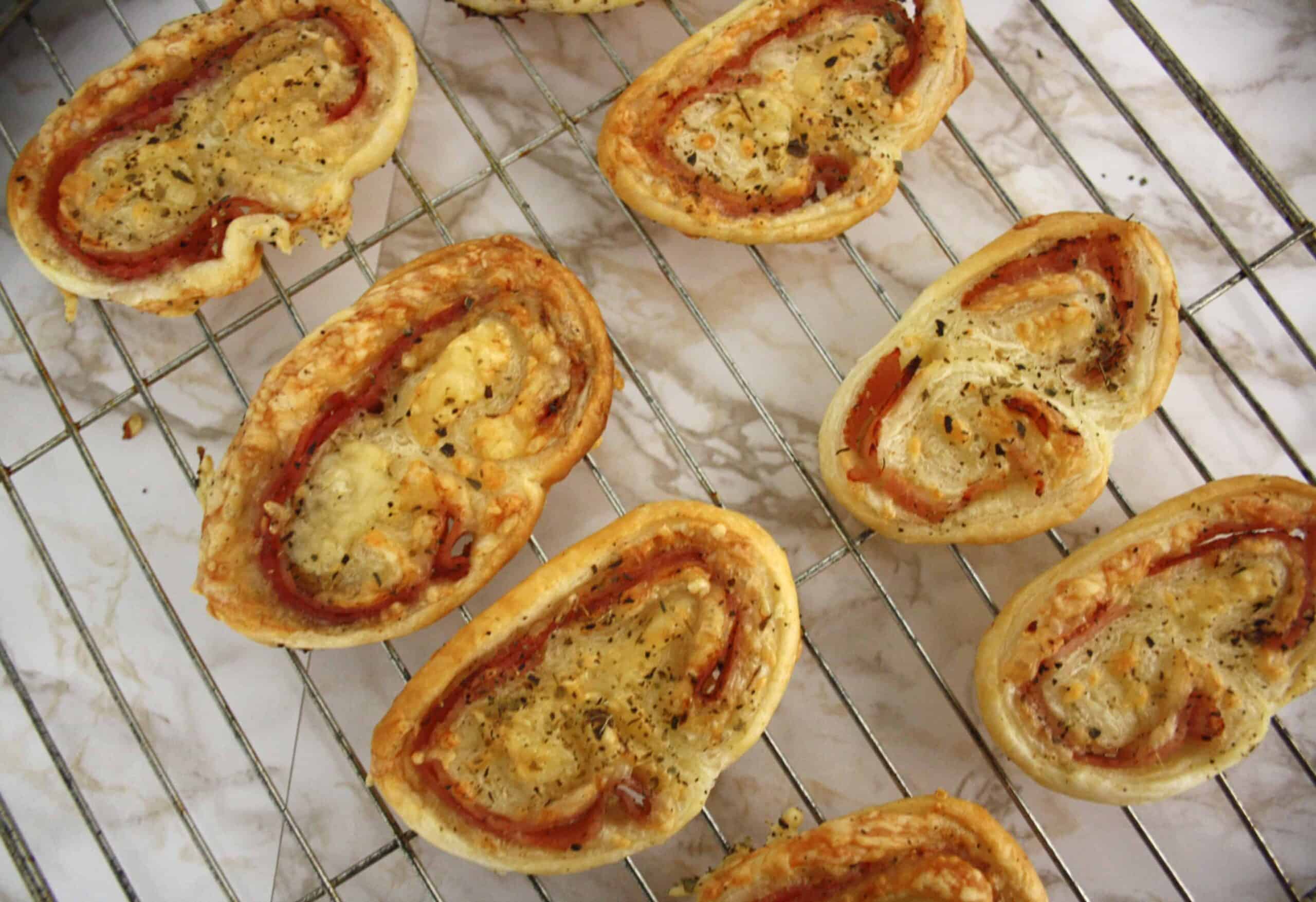 What is apèro?
Apèro or apèritif is a French tradition that is still going strong. For many of us it seems like drinks and nibbles, but it's all about being together with friends.
You can just be invited for apèro, which may have a time limit, after which you would thank your host and go home, or it could be apèro dînatoire, where the whole evening is spent drinking and grazing on finger food. Most likely you will be invited to dinner and start the evening with apèros.
If you are hosting, you would normally provide a selection of alcoholic and soft drinks. The alcoholic drinks may include Pineau de Charente, (my personal favourite), white port, whiskey and pastis.
Entrée or Starter
Once seated you would always be served a starter or entrée. This can be something really simple like a mixed salad or a verinne. This is a small stemless glass that is used for desserts or starters. A starter could have elaborate layers or could be simply filled with something light like cubed cucumber and apple in a dill crème fraîche.
Of course, it could also be something more elegant like these salmon timbales, which can be easily made in advance and plated last minute with the addition of a garnish.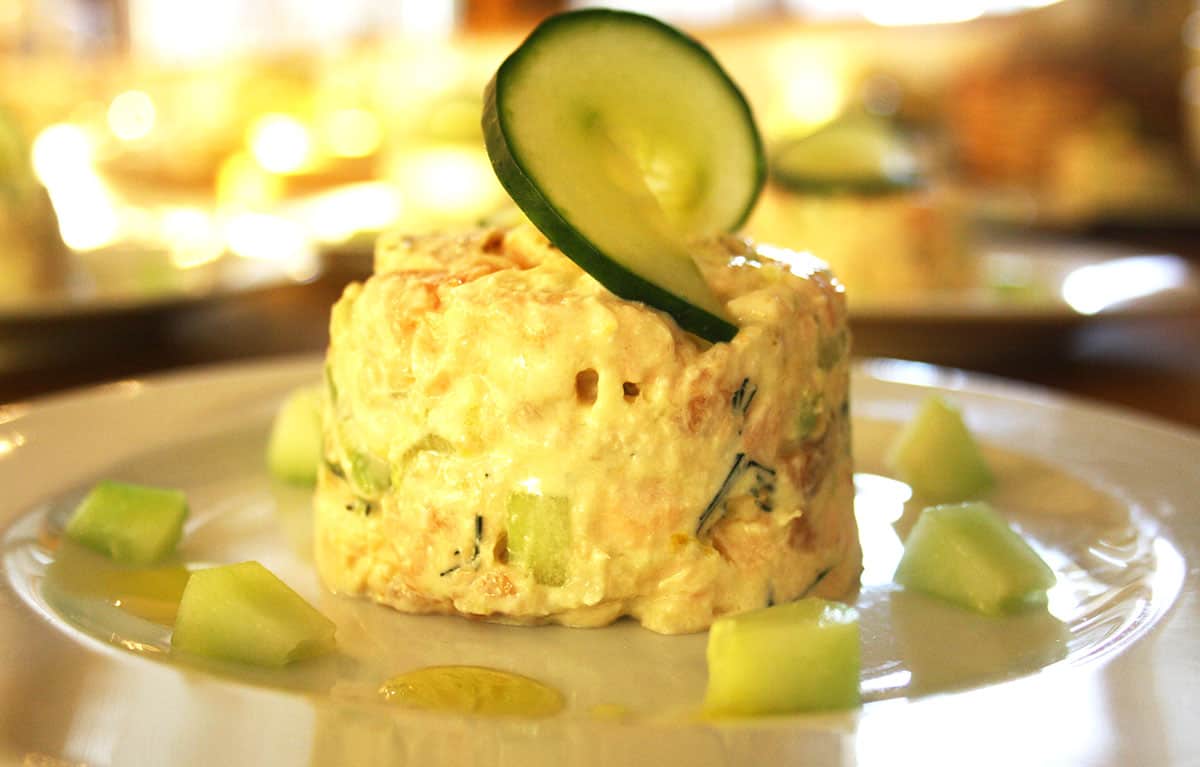 There will always be fresh cut bread on the table, but don't expect any butter and don't even think about using your knife to cut it!
The fish course
A fish course is not often served nowadays, although many restaurants still offer one. The most obvious choice is oysters, my absolute favourite, but not always easy to get hold of if you are not living by the coast.
A great fish course is monkfish with chorizo, which is easy to prepare and ready in just 15 minutes.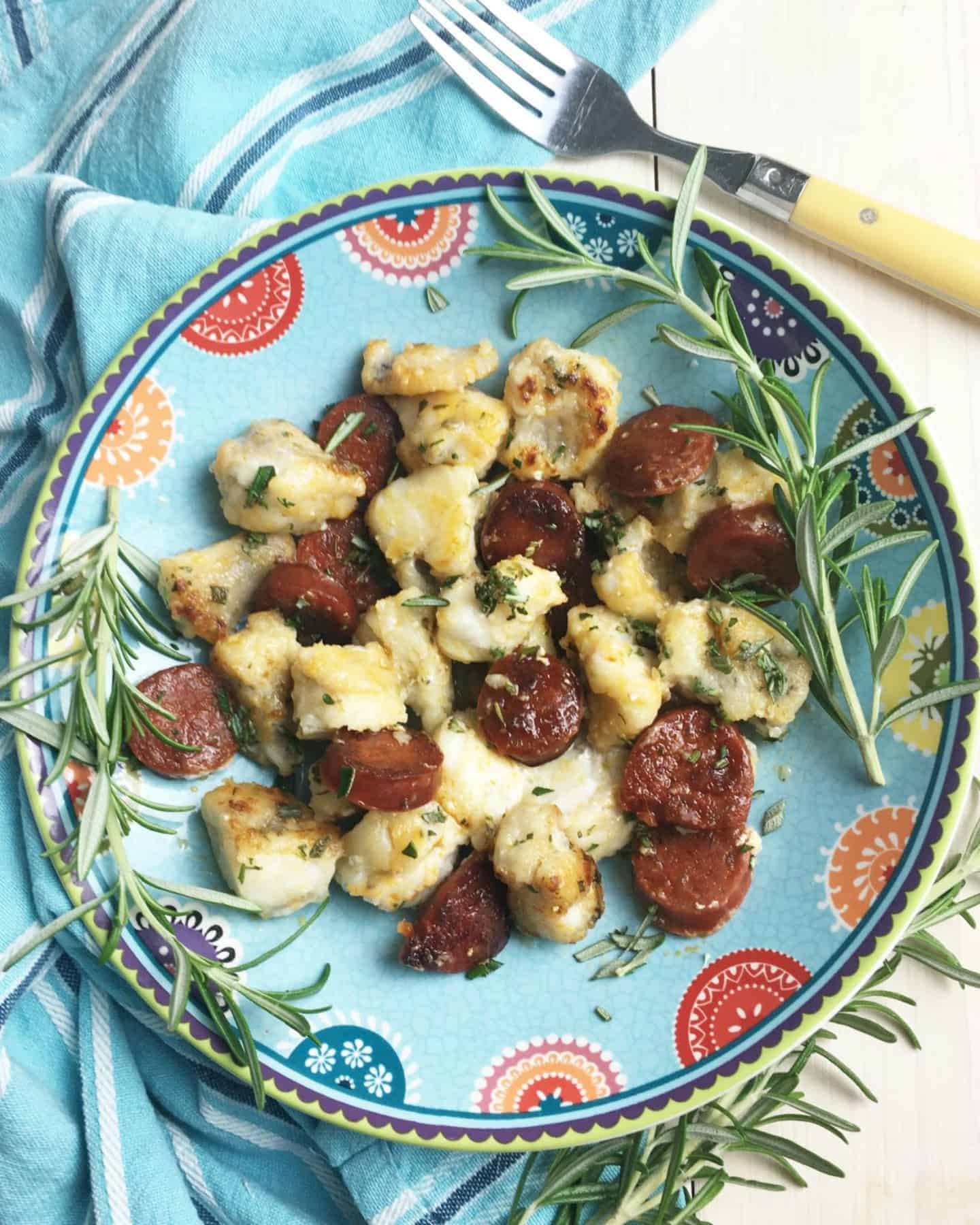 The main course
You may think that by this point you are never going to manage the main course, let alone the remaining courses, but in reality the French do serve much smaller portions than in the UK or US. This way you get to taste lots of different flavours, without feeling too full.
You also won't get served five different vegetables and a huge pile of potatoes. In fact, most people would be surprised by the small amount of vegetables served, but it makes perfect sense when there's another two courses to go.
Cheese: which varieties and how to serve
Wait a minute, doesn't dessert come first before cheese? Not in France. The cheese is very firmly served before dessert and it's another place where you could make a rather large faux pas.
Whereas you will have been served the other courses, this is very much a hands on experience. In a restaurant the cheese course is often served to you, cut and presented on a plate.
At a French dinner party you will have to cut your own and it's here you might make a mistake. There is a correct way to cut cheese believe it or not. It's all about ensuring that eveyone gets an equal amount of the cheese and the rind and that any remaining cheese is ready to store conveniently.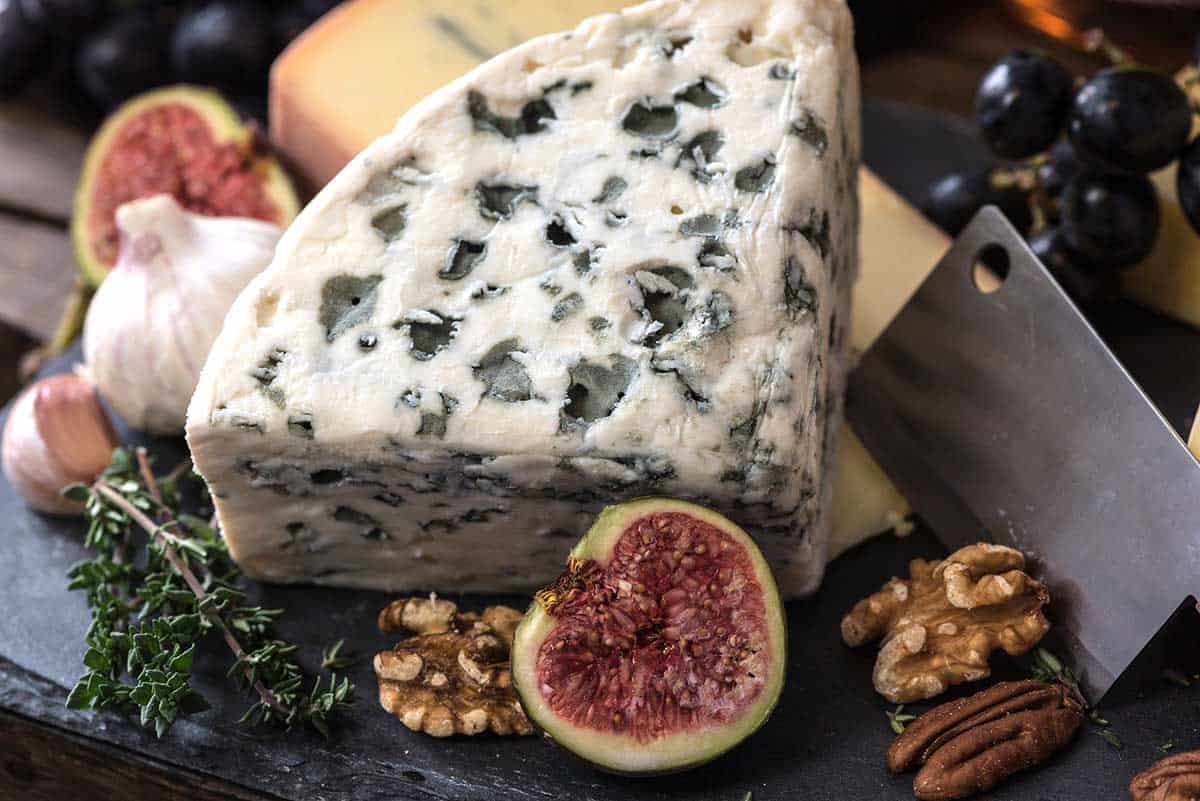 There are so many cheeses available, many of which are unpastuerised, which means that they are not available in their original version in certain parts of the world.
My family love cheese more than dessert and I was lucky enough to live on the Vendée border, which had a great selection of local cheese. We were also surrounded by goat farms, so local cheese was readily available in the village.
As a guide I would include one soft ripened cheese such as brie or camembert, a firmer cheese such as morbier, a blue cheese such as Bleu d'auvergne and a goat cheese.
The cheese is served with bread, not crackers or biscuits, and absolutely without butter. Instead it is normally served with a jelly, such as quince and some walnuts and dried fruits such as apricots. The quince jelly has a sweet and sour flavour that goes perfectly with cheese.
What to bring to a French dinner party
What do you bring to a French dinner party?

Normally it would be polite to bring a bottle of wine or some flowers, but in France this could land you in a lot of hot water!

If you present a bottle of wine, your host would presume that you meant for this to be opened during the course of the dinner party. This could imply that the host didn't know the correct wine to serve with the meal. For this reason, never take wine unless you know your host very well.

You do need to be careful with flowers too. There are many florists in France and all year round they will stock chrysanthemums in neat little pots that look perfect as a gift. However, you will see them even more near the 1st of November or la Toussant, all saints day. In France the tradition is to visit the graves of loved ones and place chryanthemums on the grave. It's a very easy way to insult your host!

So what can you bring? The easiest thing is to bring something homemade or some artisanal food such as jams or chutney. Homemade cake and sweets always go down well or simply some produce from the garden.
Elegant French dinner party menu
If you really want to impress your guests try out some of the dishes here.
Apèros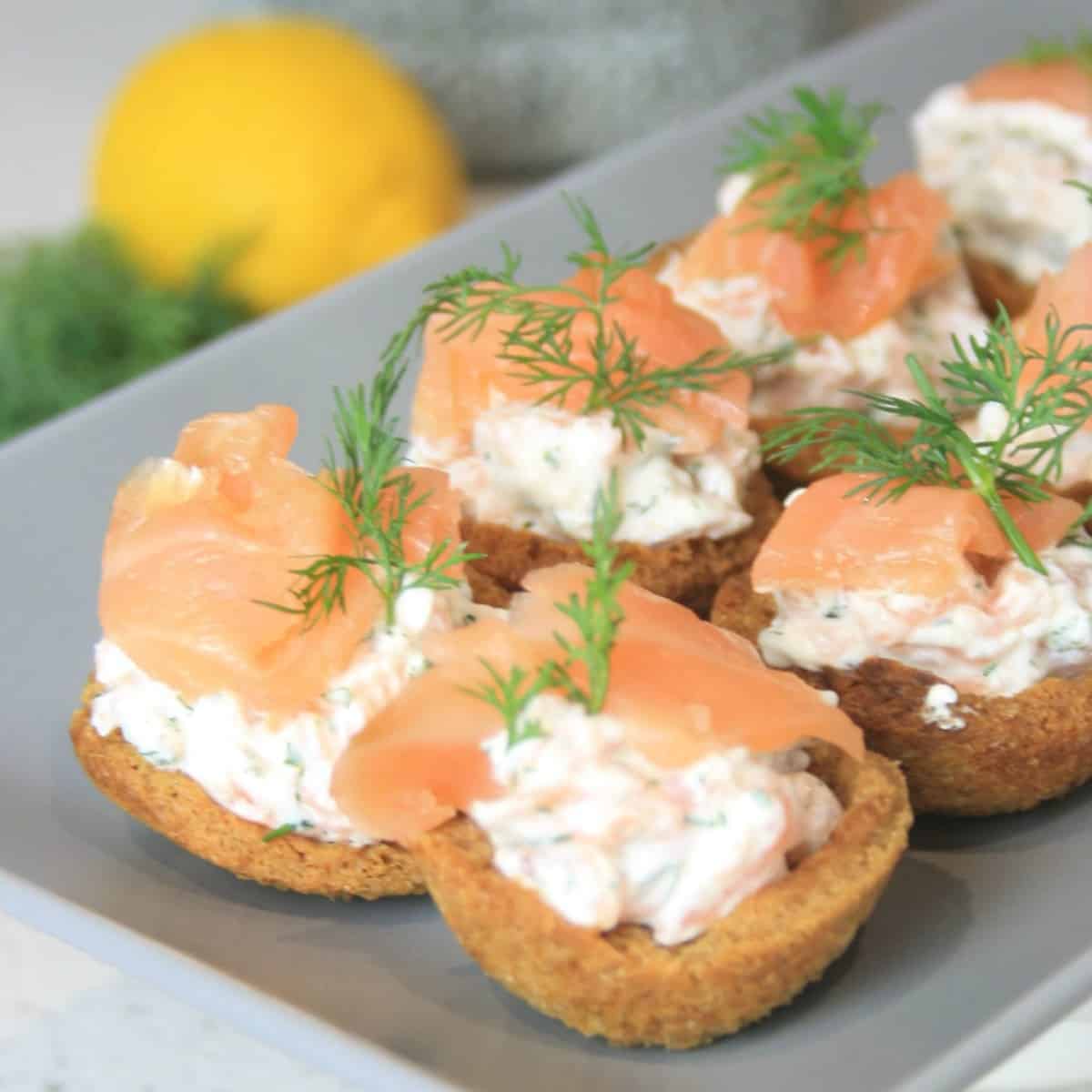 Starters and fish course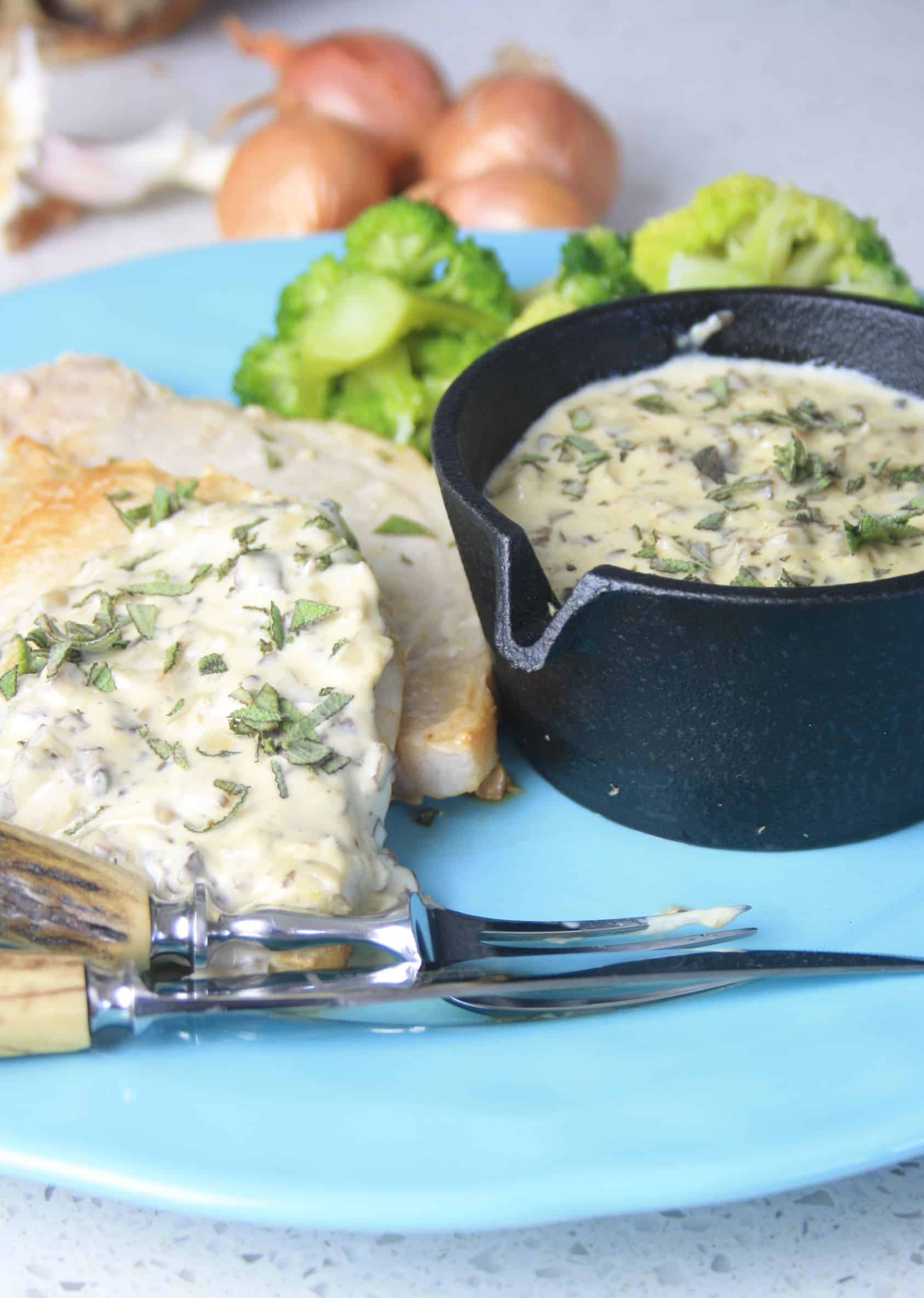 Main courses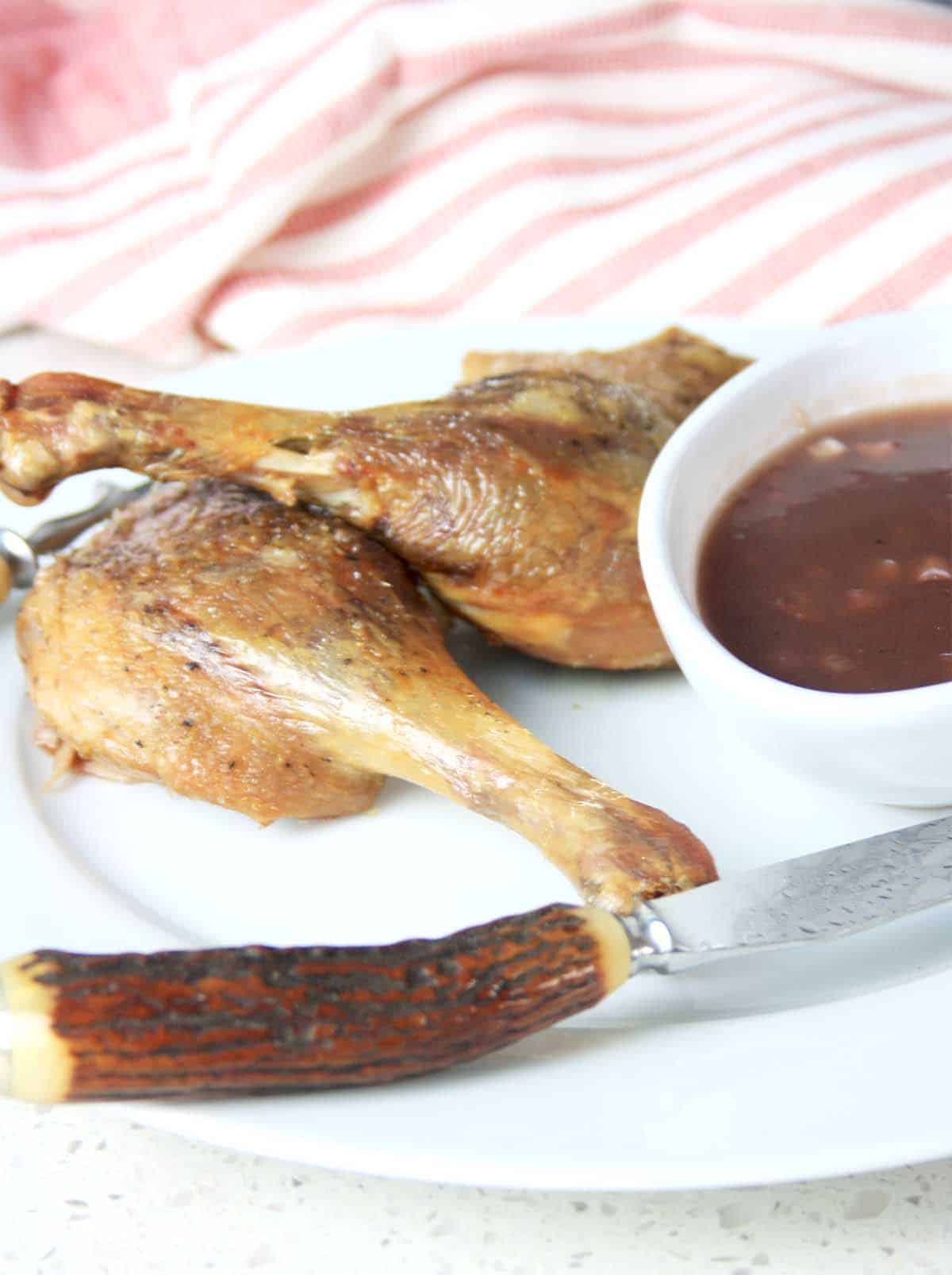 Side dishes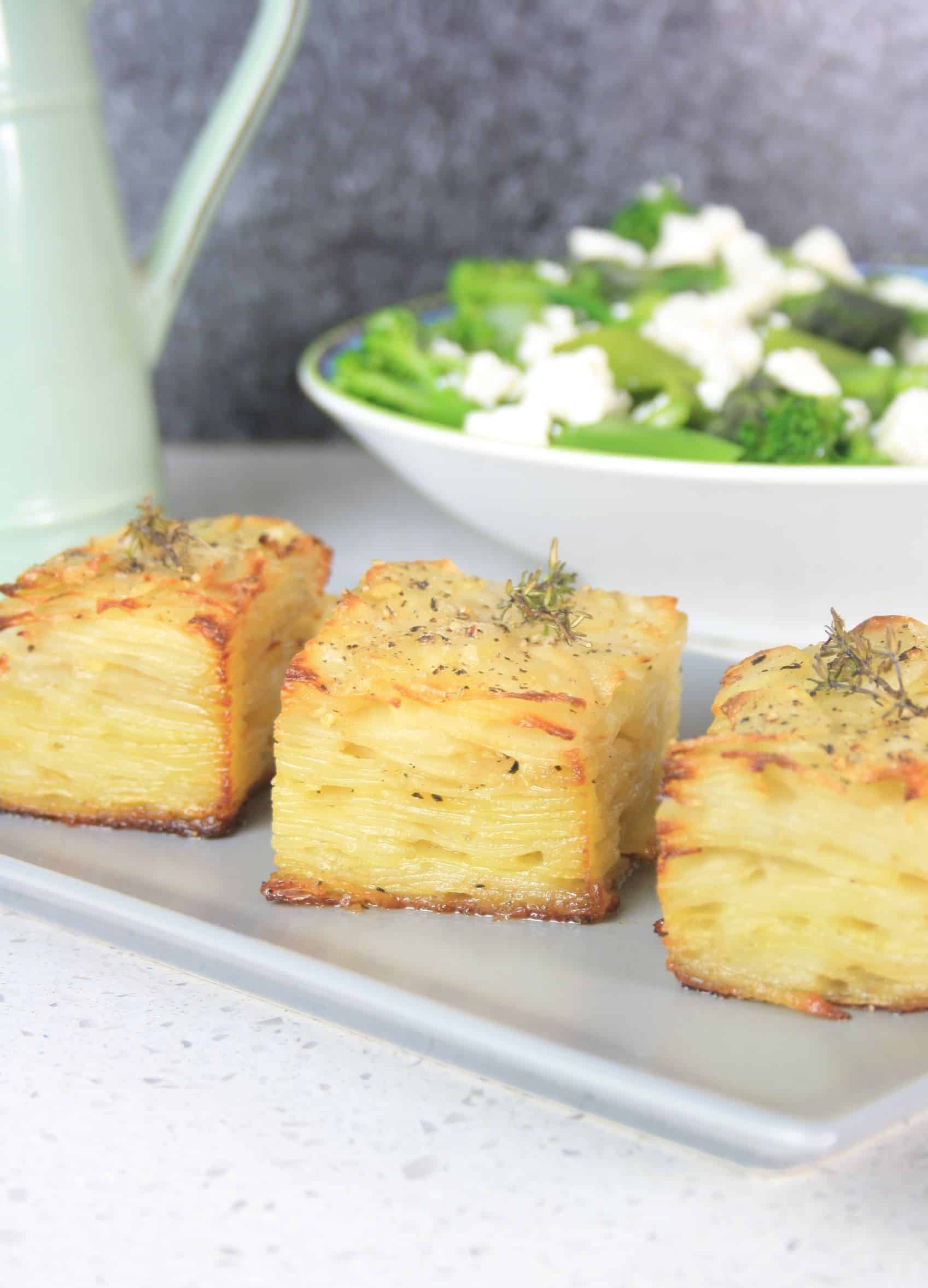 Desserts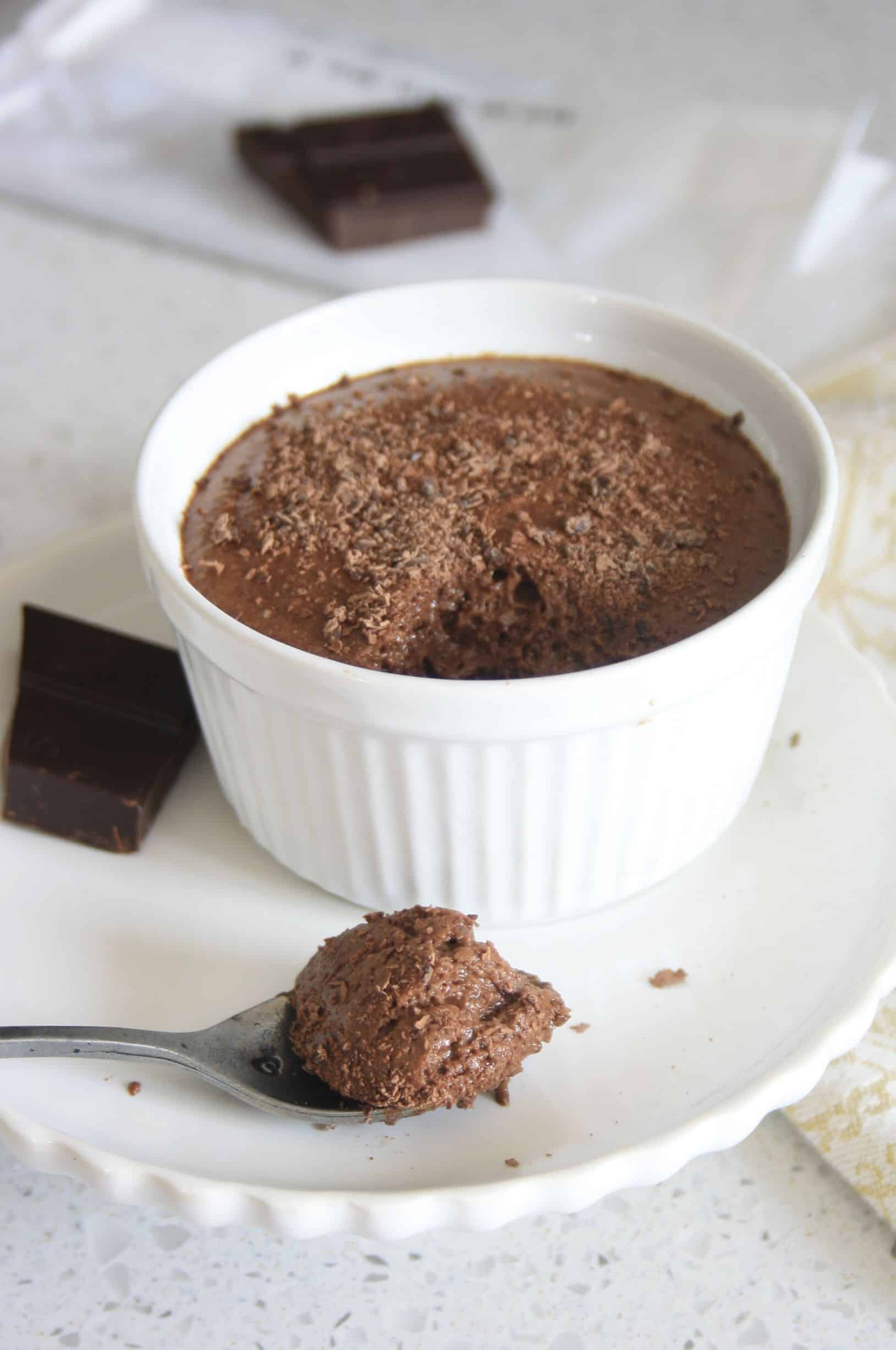 A relaxed French soirée
For a more casual evening and a more hands on approach for your guests, try these French recipes.
Apèro
Starter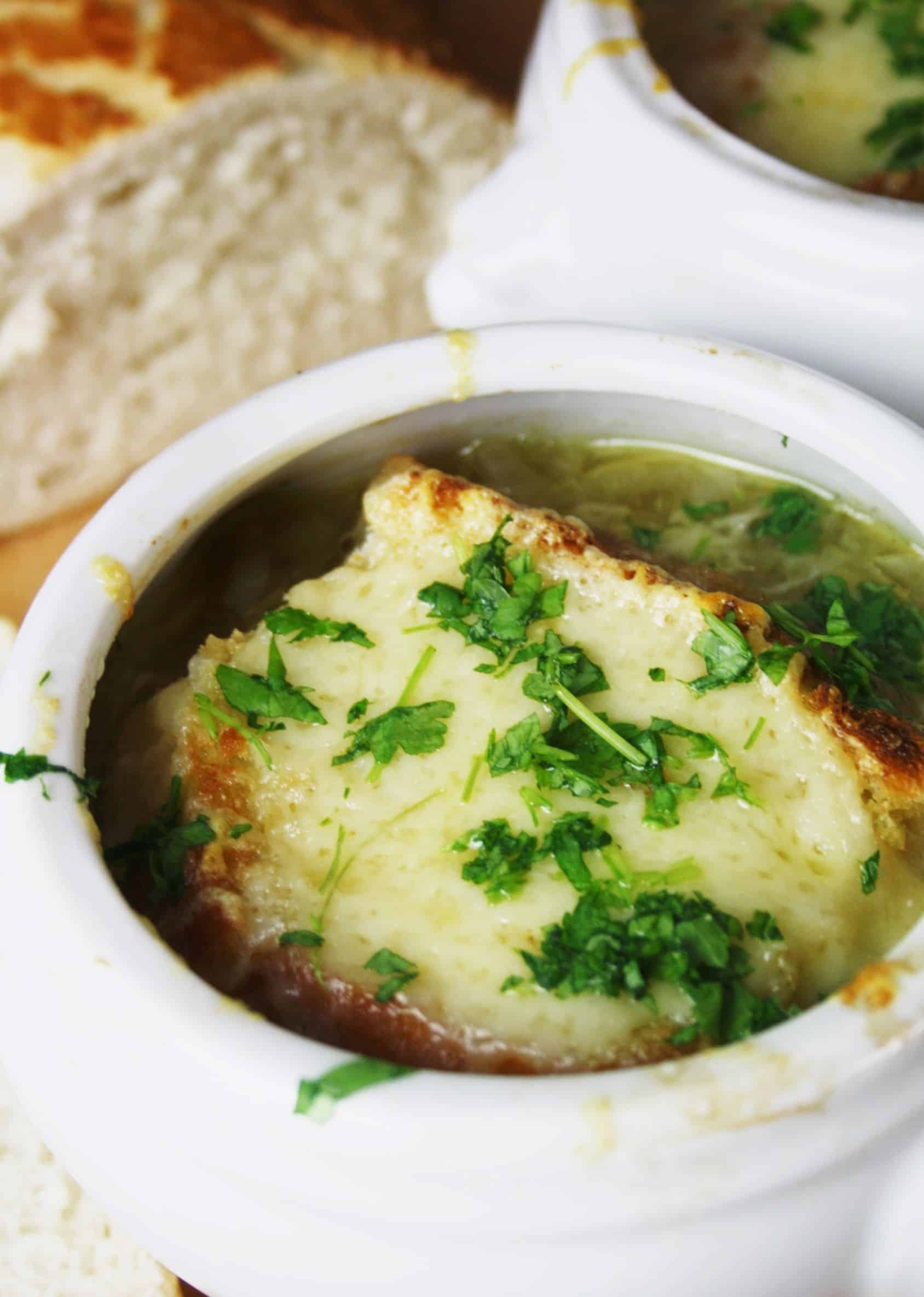 Main Course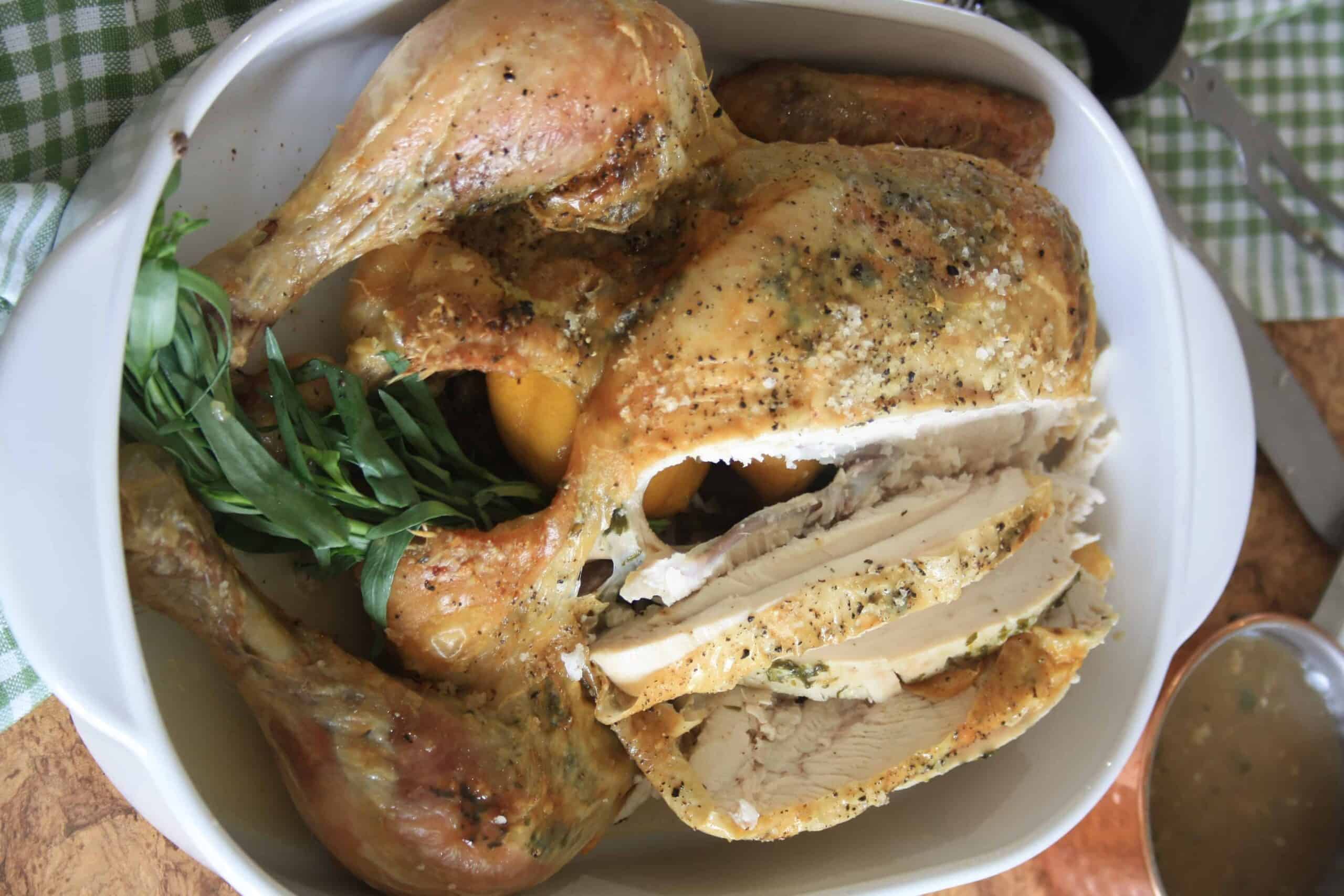 Side Dishes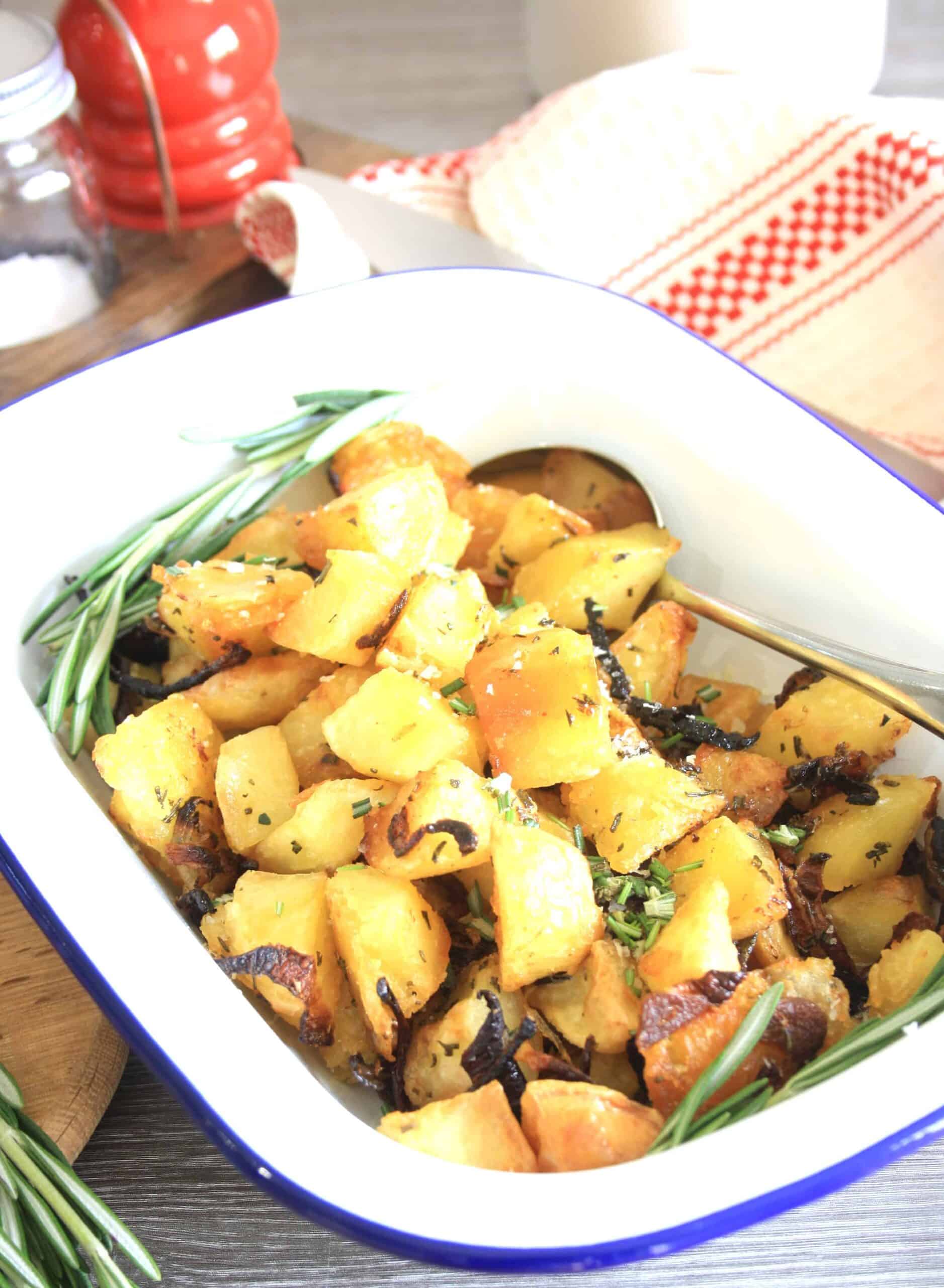 Dessert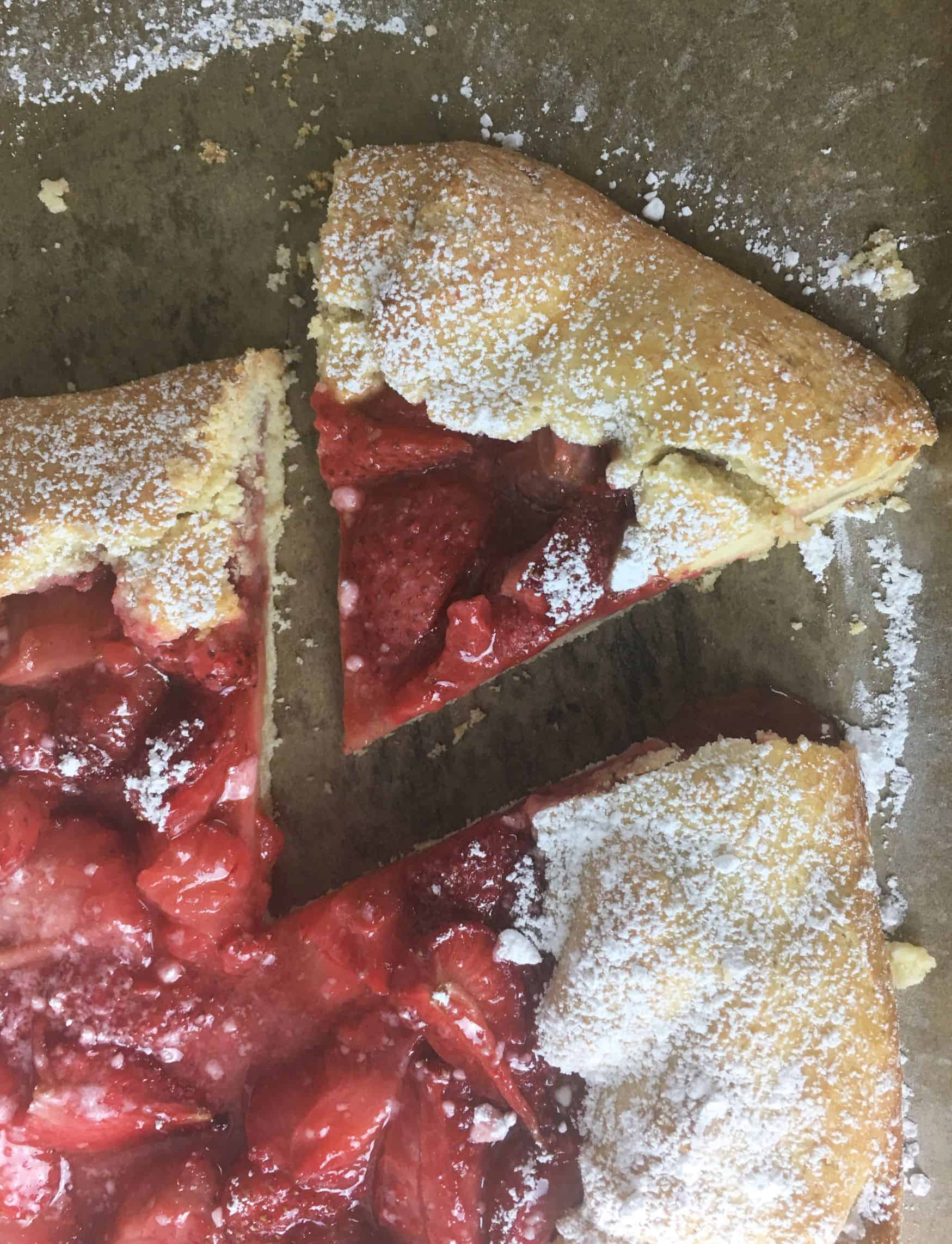 Top tips for effortless dinner party hosting
If in doubt, keep it simple!
Check dietary requirements in advance.

When you invite your guests for dinner always make sure you check dietery requirements.
Obviously it's important to ask about allergies such as nut or gluten as they can have profound health consequences, but it's also important to consider likes and dislikes. I once planned a menu for some aquaintances, thinking that everyone liked chicken, only to be told that they didn't eat anything that had wings!

Consider your dinner party menu carefully.

Now is not the time to whip out a new recipe that looks fantastic in a cookbook or on the internet, but you have never made before. Even if the recipe has 5 * reviews chances are that the stress of doing something new might mean it doesn't turn out as well as it should. The course that takes the most effort should be the one where you've made it successfully before. This way you can relax knowing you can finish cooking when your guests have arrived without becoming stressed.

Prepare the starter, sides dishes and dessert in advance as much as possible.

Most soups and starters can and should be made in advance and reheated or plated with garnish just before serving. This is not being lazy, it's being smart. The whole idea of a dinner party is to enjoy yourself, not emerge from the kitchen stressed and dishevelled.

Plan your table setting,

This sounds a bit over the top, but in these times of social distancing, it's really important to plan where people will sit. It also reduces the worry of people dithering at the table when you want to bring in the food. Even if there's 6 of you put name cards down to save your sanity. I always put myself nearest the door so I can leave the room when necessary.

In the past I would be starching and elaborately folding but nowadays a plain folded napkin is all that's required.

Certainly, if you have the luxury of a separate dining room get everything laid out and prepared early in the day.


Assemble the crockery, glassware and cutlery.

If you have several courses it makes sense to get everything out ready so you can grab the dishes as you go. I do this at Christmas or when family come for dinner as sometimes the plates I need are tucked away at the back of a cupboard.

Make a countdown list.

Decide on a time that you want people sitting at the table and work out a battle plan from that time so you know when to put things in the oven or when to put the cheese onto a plate to acclimatise. When you feel in control you can relax more!

Don't be over ambitious.

It may be tempting to do something like steak, because most meat eaters like it, but do you really want the hassle of trying to remember who wants medium and who wants rare?

I've also seen people offer 2 or 3 desserts. It sounds like a great idea but you'll just end up with a lot of leftovers to juggle in the fridge.

If you're somebody who serves up huge portions think about whether to offer just a dessert or a cheese platter. If you've filled your guests they're not likely to manage both and again, you'll be fighting for space in the fridge and eating cheese all week!
For more hints and tips check out my tips below.
I really hope this helps anyone looking for a dinner party menu or dinner party hosting. I would love to know if you have any tips or favourite entertaining recipes I can add to my list.
Please let me know in the comments.
Recipe for Smoked Salmon Canapés
📋 Recipe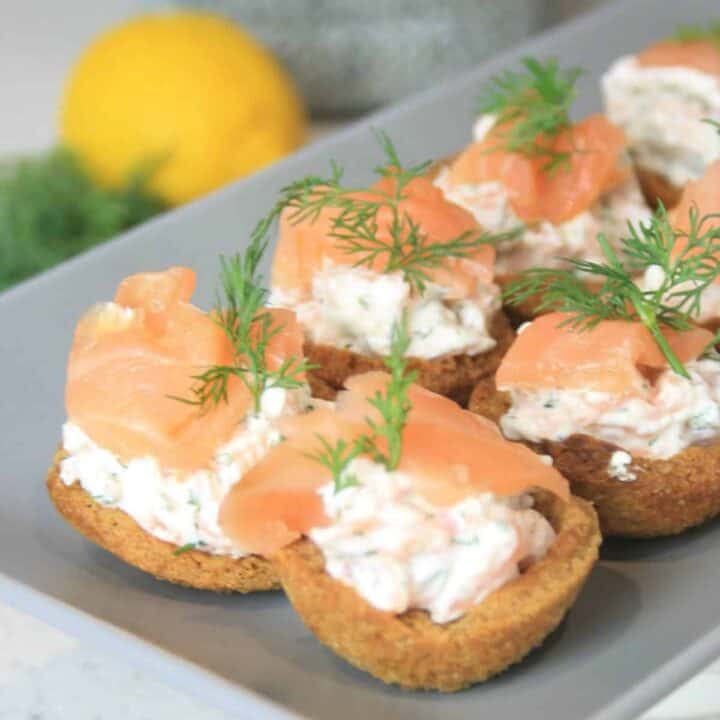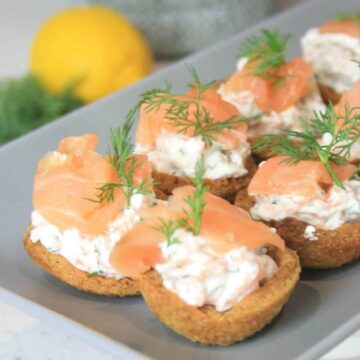 Smoked Salmon Canapes
Easy appetiser dish of croustades filled with a creamy smoked salmon and dill mixture.
Ingredients
50

g

butter

4

slices

brown bread

120

g

smoked salmon

3

tablespoon

creme fraiche

1

tablespoon

fresh dill

and extra for garnish

1

teaspoon

lemon juice
Instructions
Roll the bread and cut 12 5.5cm rounds.

Melt the butter and coat both sides.

Lay in the tart tins and push down.

Bake for 20 mins at 180 C, Gas 5.

Chop 100g of the salmon finely and mix with creme fraiche and dill.

Fill the croustades and garnish with remaining salmon and a sprig of dill
Nutrition Facts
Smoked Salmon Canapes
Amount Per Serving
Calories 41
Calories from Fat 9
% Daily Value*
Fat 1g2%
Cholesterol 4mg1%
Sodium 118mg5%
Potassium 45mg1%
Carbohydrates 4g1%
Protein 3g6%
Vitamin A 27IU1%
Vitamin C 1mg1%
Calcium 14mg1%
Iron 1mg6%
* Percent Daily Values are based on a 2000 calorie diet.
Disclaimer: The nutritional information provided is approximate and is calculated using online tools. Information can vary depending on various factors, but we have endeavoured to be as accurate as possible.
Detailed instructions for this recipe, including step by step photographs, hints and tips, can be found in the main article.
Food safety
We sometimes take for a granted that we have years (or decades) of cooking experience, that the average visitor may not. Add to, or remove from, the list below with health and safety tips.