Estimated reading time: 5 minutes
Guinea fowl with chestnuts and bacon cooked in a rich white wine sauce with shallots is such a comforting dish and it's simple enough to make too.
Perfect for a special meal or a weeknight dinner, this dish is so versatile and needs no special skill.
Bon appétit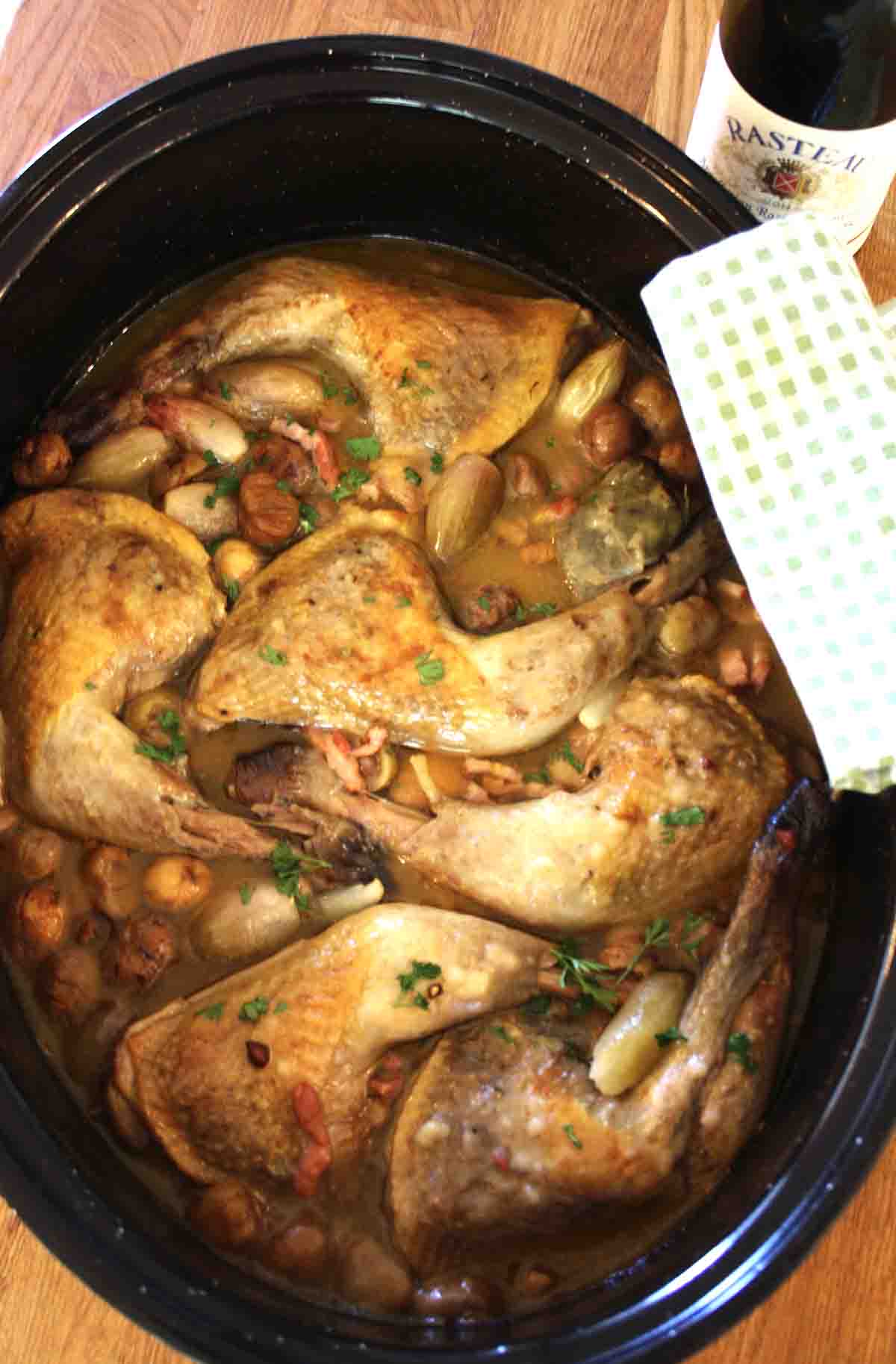 Jump to:
About this dish
In France guinea fowl is readily available, even at the local supermarket.
In fact it is often eaten at Christmas as French people don't do huge turkey dinners, preferring lots of courses. If you haven't tried it before it is very similar to chicken, but a bit gamier with perhaps a slightly stronger taste. It can be dry, as it is not a fat bird, which means it's perfect for cooking in a casserole.
If you are looking to try game birds, this is a perfect introduction to a new flavour.
What are the ingredients?
4 legs of drumstick and thigh
12 shallots
smoked bacon lardons or smoked bacon diced
peeled chestnuts
dry white wine - I used a sauvignon blanc
chicken stock
butter
oil
all purpose flour
seasoning
a bouquet garni or mixed dried herbs such as parsley, thyme, bay leaves
How to make this dish
I used chestnuts from foraging last year that I had frozen but you can buy ready prepared ones in tins or vacuum packed. There's no need to chop.
Start by frying the guinea fowl in butter and oil for a few minutes each side until well coloured.
Transfer the meat to a large casserole dish. I prefer to use a large shallow one as this means the meat skin keeps golden and crispy.
Fry the shallots, bacon and chestnuts in the remaining butter and oil for a few minutes until coloured. Transfer to the casserole dish with a slotted spoon.
There should be lots of buttery juices in the pan so tip in some flour over a medium heat and cook for a minute before gradually adding the chicken stock and dry white wine.
Bring the sauce to the boil, whilst stirring until it thickens and pour into the dish and around the meat.
It will seem quite thick, but will thin out as the onions and meat cooks.
Pop in a bouquet garni. Cover and cook for one and a half hours until the meat is tender at 170C/325F.
Don't forget to remove the bouquet garni before serving.
Check the seasoning and serve in stew bowls.
The meat will be tender and juicy in a rich sauce flavoured by the bacon.
Grab a fork and enjoy!
Recipe FAQs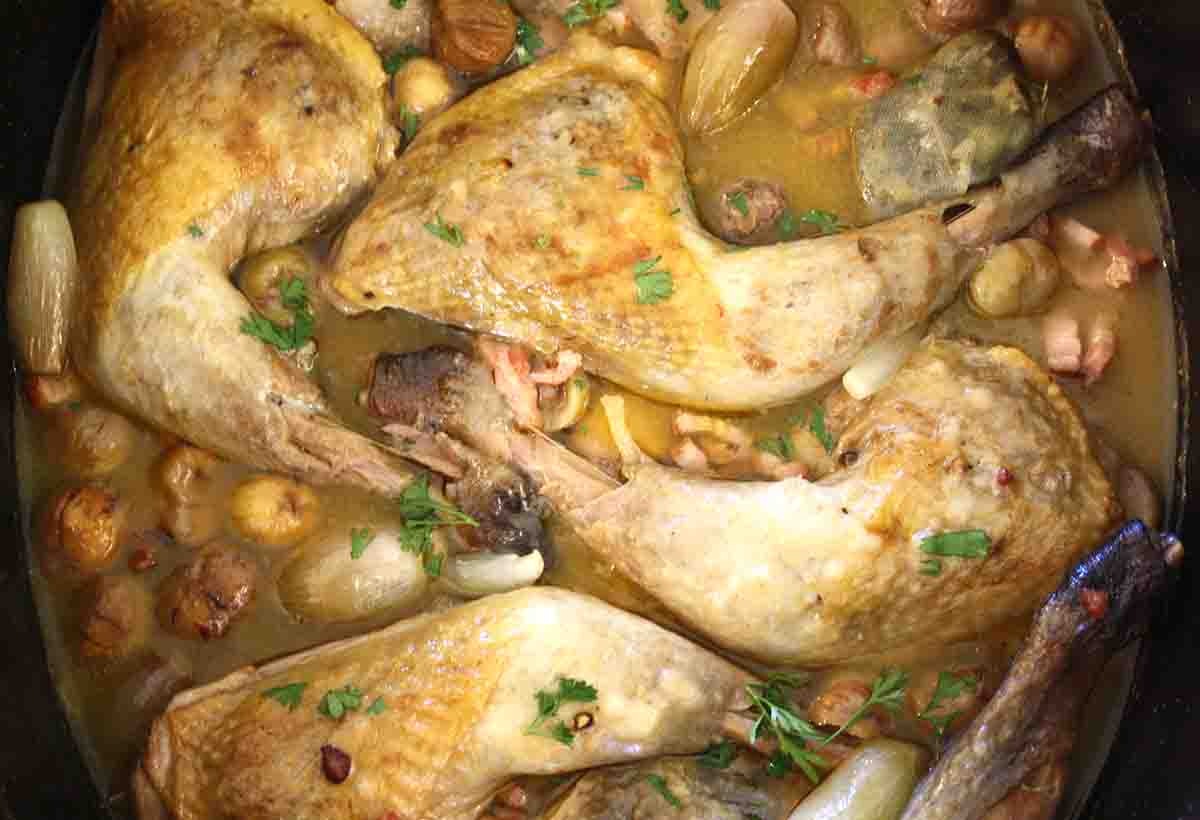 Sprinkle over some chopped parsley and serve with some crispy roast potatoes.
What's your favourite winter warmer?
More recipes like this
📋 Recipe