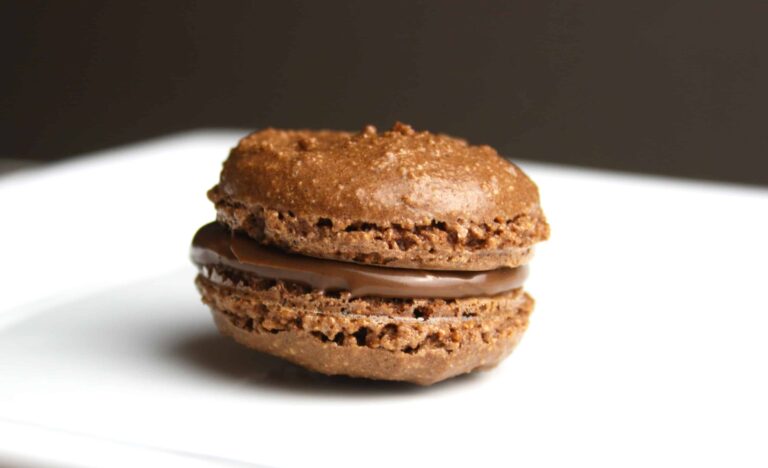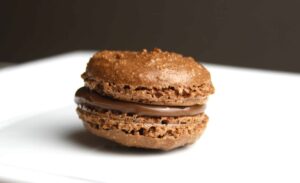 Naughty Nutella Macarons? It should really be Naughty Amanda! I've been known to dive into a jar of Nutella with a spoon, so even though it's cheaper to buy a huge jar, I just don't trust myself. Macarons are found everywhere in France in all sorts of lurid colours with flavours to match and I can quite happily munch through any selection by telling myself they are fat-free, whilst forgetting that they do have some sugar and that the filling won't be! My Naughty Nutella Macarons are a treat or they make a great gift. In fact, this recipe makes 10, so 6 to give away and 4 for the family......or maybe not!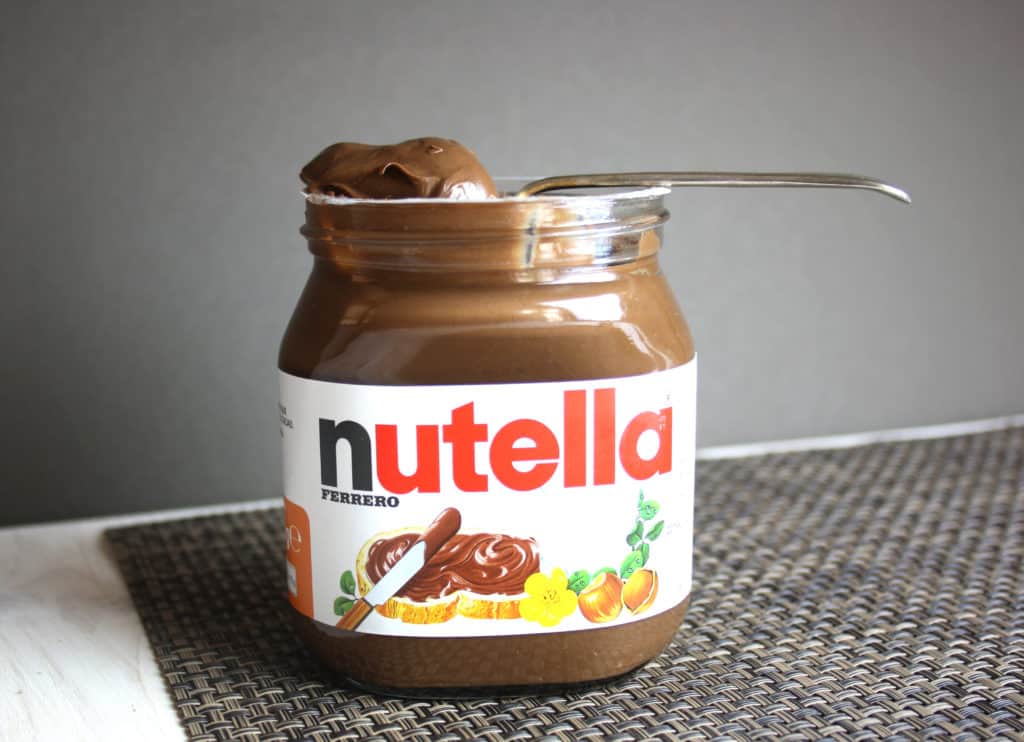 Here's my modest jar. Believe me they sell much bigger ones. Personally I wouldn't put it on bread. I think it belongs in desserts or on my spoon.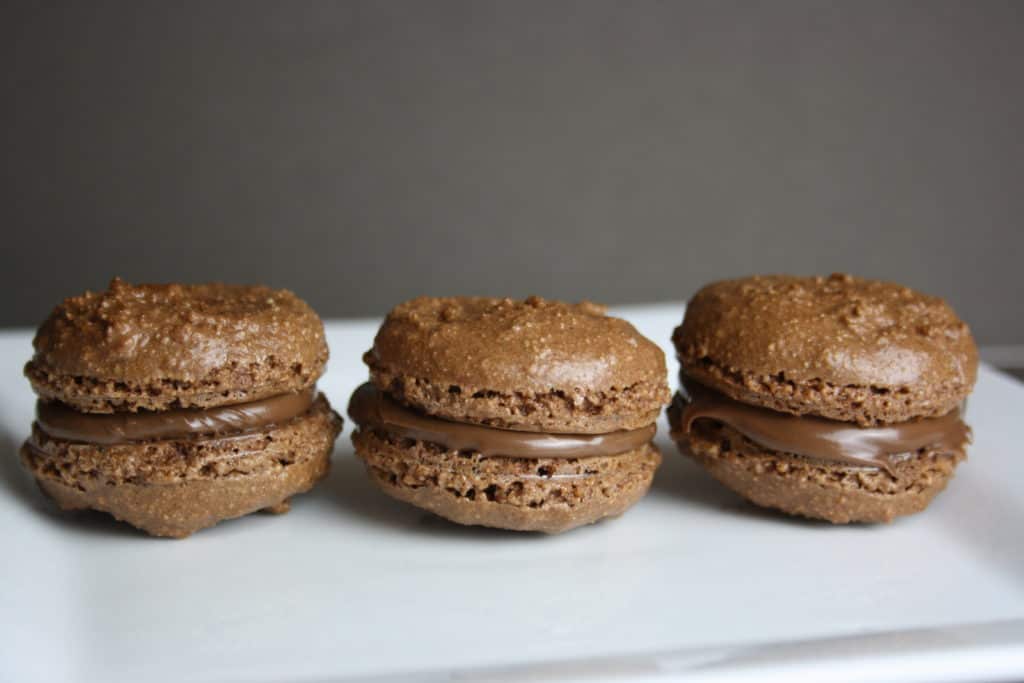 This was my first foray into the world of macarons and my first massive tip would be to buy the finest ground almonds you can or whizz them in a food processor. I always have ground almonds in the kitchen for curries but here in France you can buy them also for flans and confectionery like macarons. Buy the finest you can and sieve it without grinding any lumps through. I sieved these but they still look a little grainy, although the taste is still fabulous! Mix the almonds with icing sugar and cocoa powder.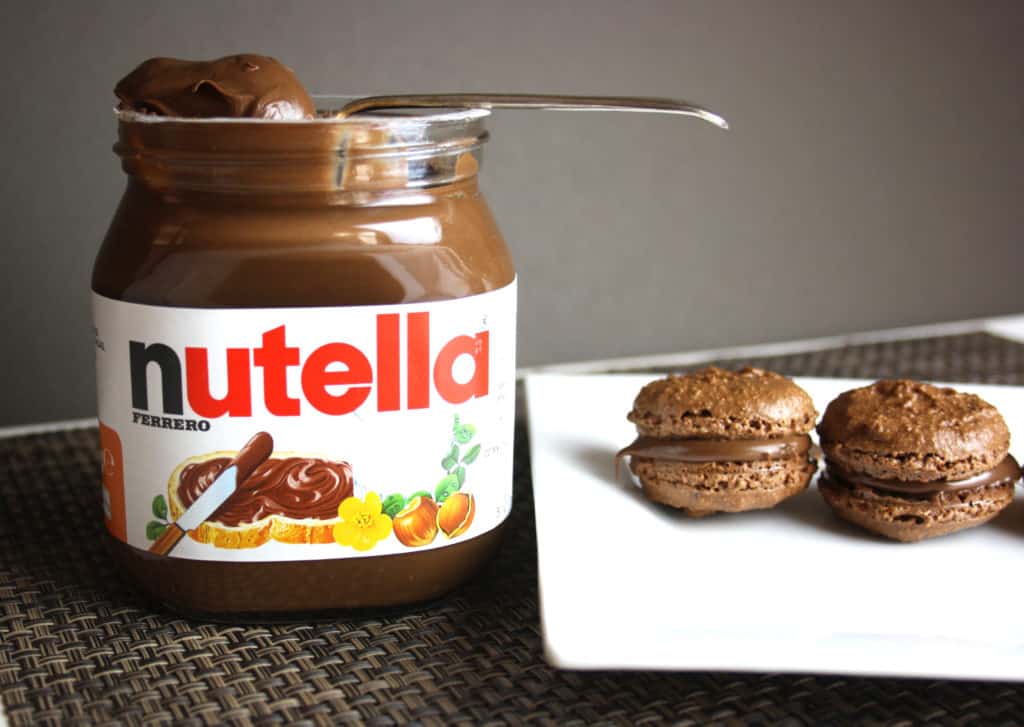 Whisk the egg whites until peaks form then gradually whisk in the sugar until the mixture is stiff. Stir in the almond mixture gently until combined and then fill a piping bag. Draw small circles on baking parchment then turn the paper over and place on a baking sheet. Pipe the mixture into the circles or I used a silicon macaron template which made this part easier. Bake at 160 C for about 10 minutes, open the door briefly then cook for about 7-10 minutes until they are hard. Leave to cool before removing them from the baking sheet.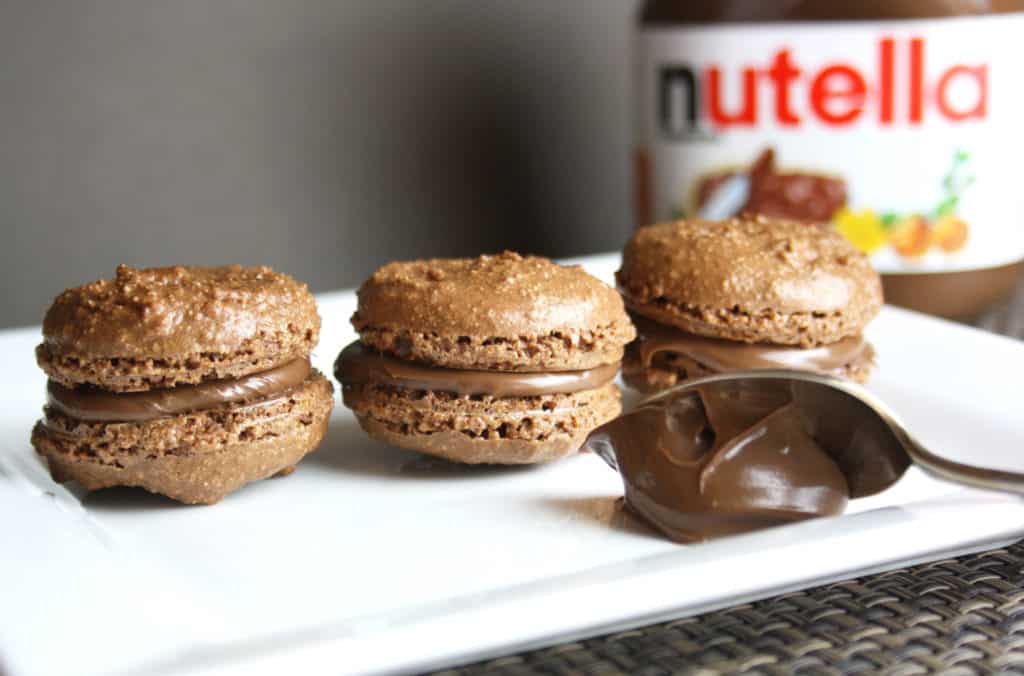 At this point I have to say that there are so many methods and recipes on the internet for macarons so this is my variation. Many recipes advise leaving the macarons before cooking to let the top dry which may take an hour! I didn't do this or add any special ingredients.
Sandwich the macarons together with Nutella then refrigerate. I made these for a gift so made them the day before and stored them in the fridge in a plastic box.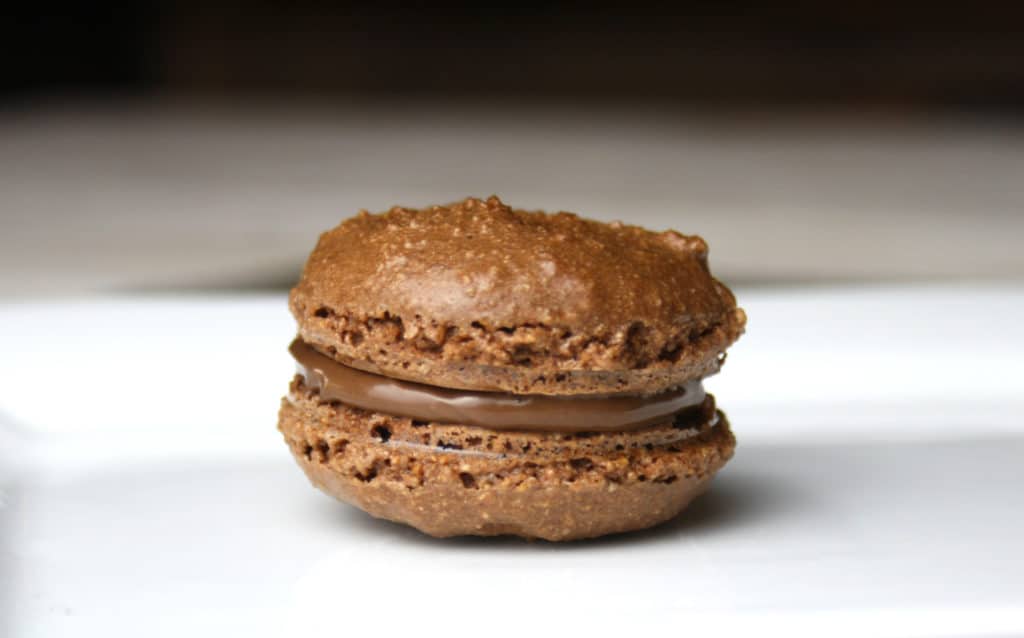 What I wanted to do with these Nutella Macarons is show a simple recipe that people would find easy to make. These rustic Nutella Macarons are fun to make and delicious to eat.
I would really love to know if anyone out there has some hints, tips or recipes for macarons too!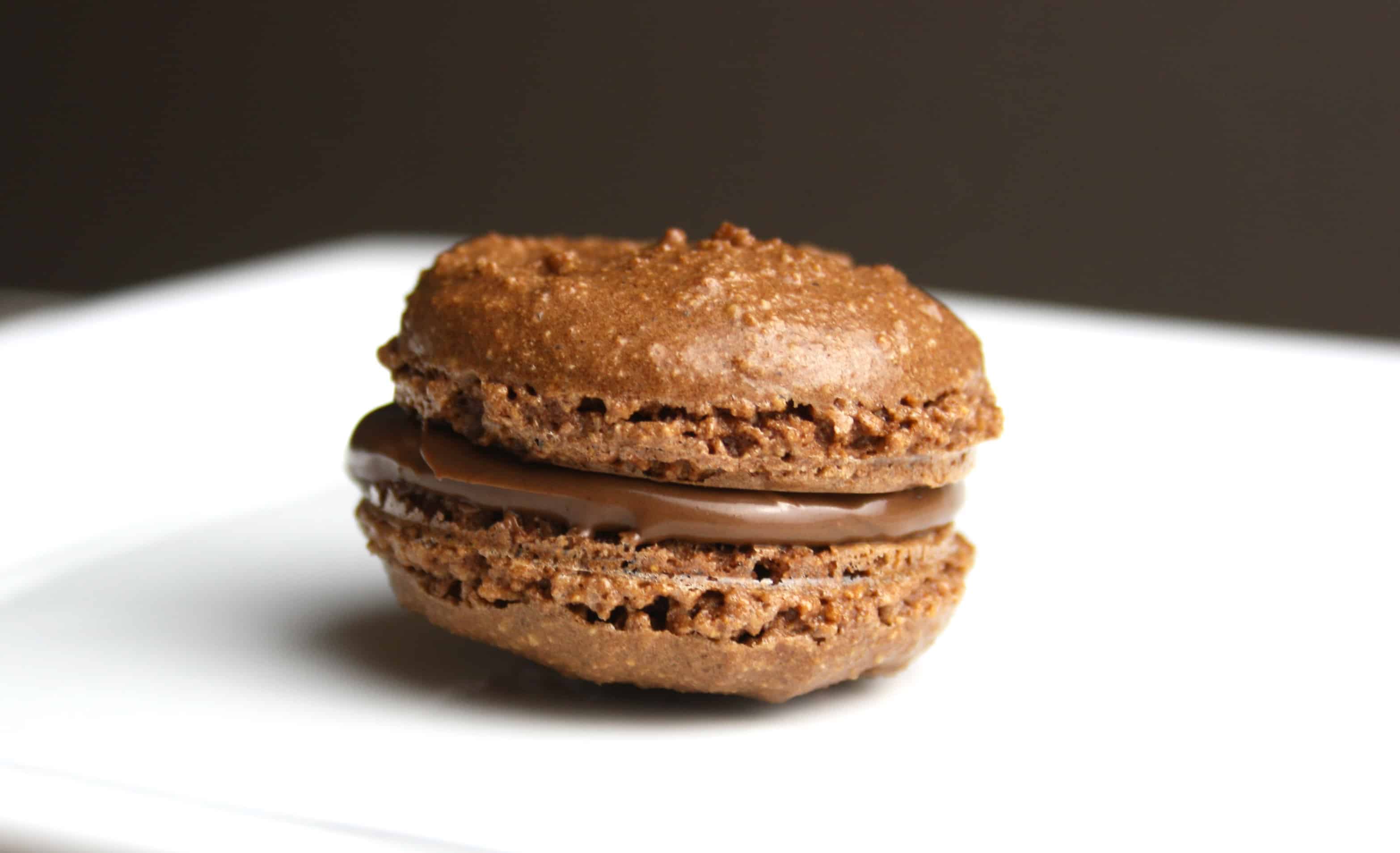 Ingredients
1

tbsp

cocoa

100

g

icing sugar

100

g

ground almonds

2

egg whites

55

g

sugar

10

tsp

Nutella
Instructions
Sieve the icing sugar, almonds and cocoa together.

Whisk the egg whites to soft peaks and then gradually whisk in the sugar until the mixture is firm.

Fold the almond mixture into the egg whites.

Pipe 20 circles about 3cm across onto parchment paper.

Bake for 10 minutes at 160 C, open the door briefly to let steam escape then bake for another 7-10 minutes until firm.

Allow the macarons to cool completely and sandwich together with a generous teaspoon of Nutella.

Refrigerate in an airtight box until serving,
Nutrition
Calories:
74
kcal
|
Carbohydrates:
10
g
|
Protein:
2
g
|
Fat:
3
g
|
Saturated Fat:
1
g
|
Sodium:
6
mg
|
Potassium:
19
mg
|
Fiber:
1
g
|
Sugar:
9
g
|
Calcium:
13
mg
|
Iron:
1
mg