Estimated reading time: 5 minutes
This recipe for lavender crème brûlée is so simple to make but is utterly delicious!
Imagine using your spoon to crack the crisp caramelised sugar surface then sinking in to the creamy velvet custard. It's pure perfection.
Great for making in advance, this dessert is decadent enough for entertaining too.
Bon appétit!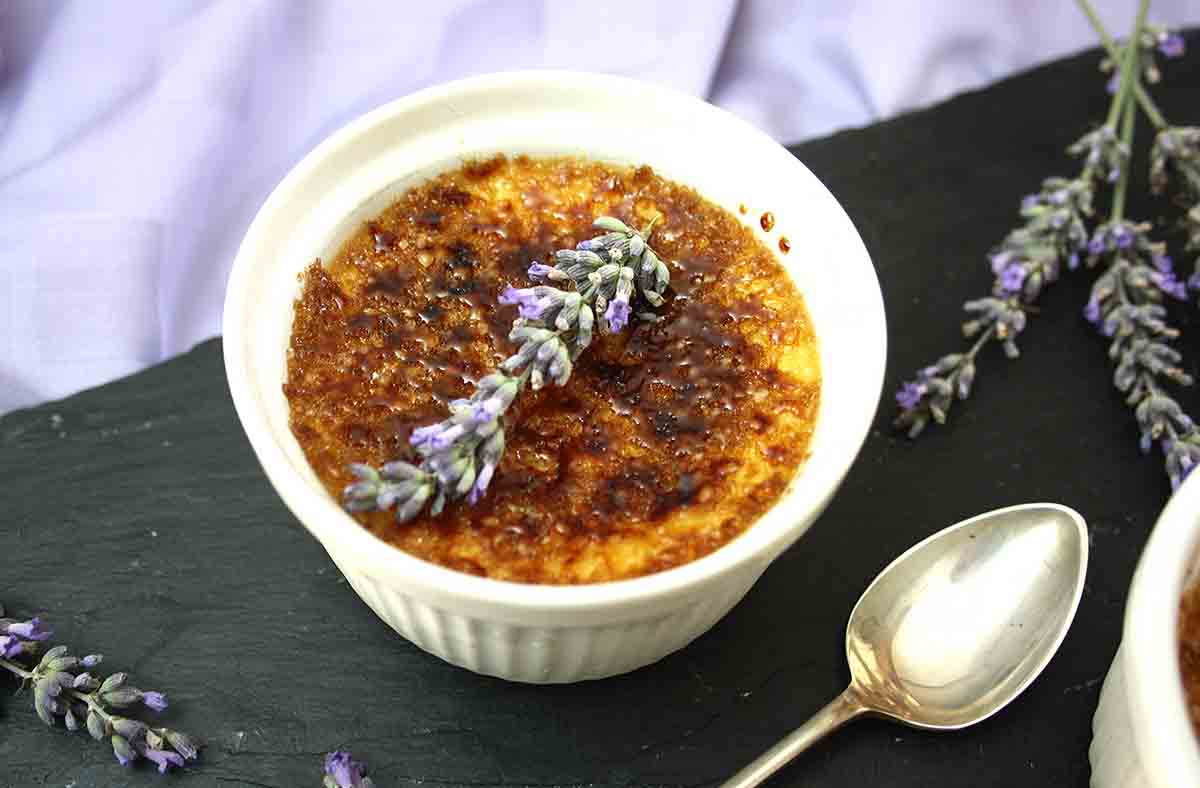 Jump to:
Why you will love this
I think that lots of people thing this dessert is difficult to make. It's definitely not!
If you can do a bit of whisking and sieving then you can make this, no problem.
The ingredients are simple and there's so many ways to customise the flavours too - it doesn't have to be lavender.
This is a popular French baked custard, made in individual dishes, so it's perfect to serve to guests, without any last minute cooking.
It can be made a couple of days in advance and just left in the fridge until required.
The best bit? It tastes deliciously smooth and creamy and is the perfect dessert. Just ask my husband!
What are the ingredients?
Lavender crème brûlée is made from easy to find ingredients.
You will need egg yolks, caster sugar, (fine sugar), brown sugar, (for the topping), and double cream.
For the lavender, I used fresh flower stalks from the garden, but you could use some lavender that is dried. Only use I flower head as the aroma and flavour is much more concentrated.
How to make this recipe
Put the cream in a small pan with the lavender. Slowly heat the cream to just below boiling point then turn off the heat. Let the lavender infuse for 30 minutes and then pass the cream through a sieve.
Allow the cream to cool slightly.
In a large bowl whisk the egg yolks and caster sugar together.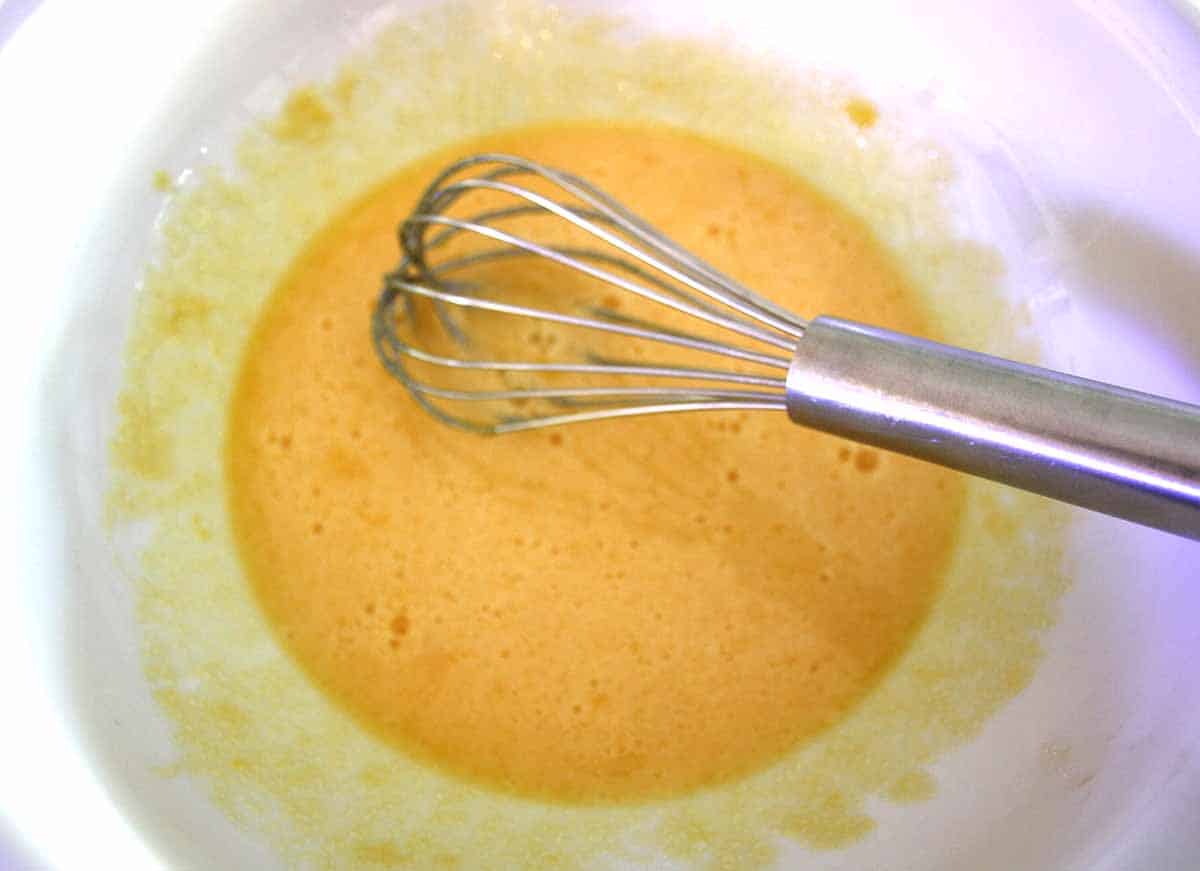 Whisk the cream into the eggs a little at a time, until well combined.
Be careful that the cream is not too hot or you will end up cooking the eggs.
Temper the mixture by whisking in a little at first, followed by the rest.
Divide the mixture between 6 ramekins and place in a deep roasting tin with enough hot water to come halfway up the sides. This will help the custard to bake evenly.
Bake for an hour at 150C/300F then let them cool and refrigerate, ideally overnight.
When you want to serve them sprinkle over the brown sugar and use a blow torch to quickly caramelise the sugar. Return it to the fridge for a few minutes in case any of the custard is warm. It will form a crisp layer and be ready to eat.
These are so delicious!
FAQ
Top tips
If you don't have a blow torch put the grill or broiler on to a high setting and grill for a few minutes, watching all the time.
It is best to caramelise the topping a few hours before serving to keep it from going soggy.
Once you tap into the crisp caramel and into the creamy custard you will be hooked!
You will just have to go back for another!
More French desserts to try
📋 Recipe