Oysters! I can't believe I only discovered oysters three years ago! I always thought I was adventurous with food but I never really fancied the idea of swallowing something live and raw. When I finally plucked up the courage to try one in Loch Fyne in Portsmouth, http://www.lochfyneseafoodandgrill.co.uk/locations/portsmouth I couldn't believe how mad I'd been to wait for so long. Unfortunately, although we used to live near the sea, we could only buy them at the docks or at Loch Fyne.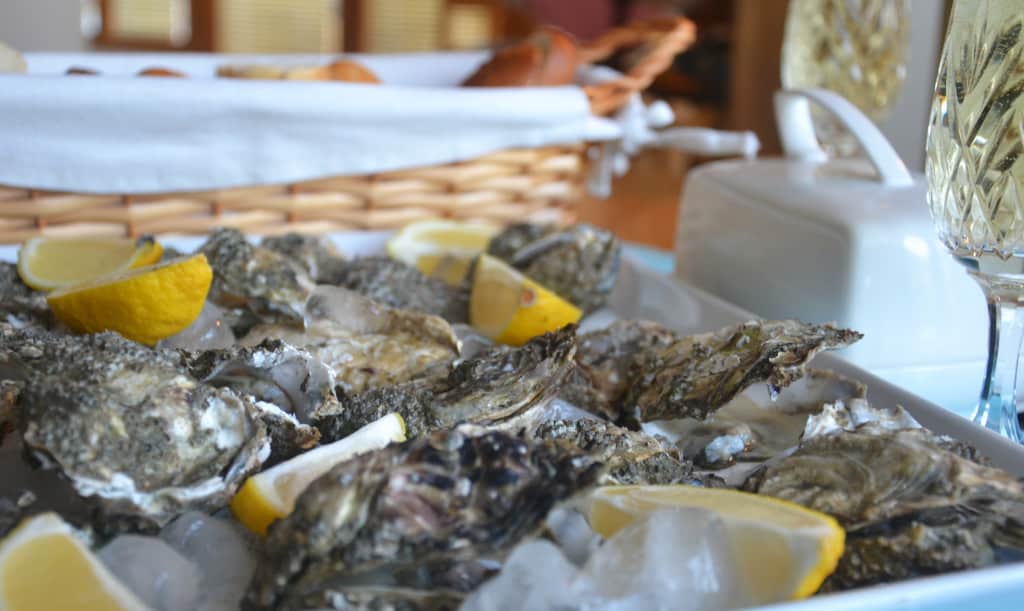 Now, I have absolutely no excuse as all the large supermarkets in France stock them all the time. The French people love them, especially as a traditional starter at Christmas. There are huge queues and often they set up a special stall in the car-park or in another part of the shop.
So the supply problem was sorted. Then there is just the teensy problem of preparing them especially when you have a lovely guy in the next hamlet who loves fishing and comes back from the coast with a vast bucket of oysters!
Here's what you do:
First get yourself a shucking knife. We have one for 99 cents. It is just a strong pointed knife which is sharp on both sides. We also have one with an extra lever so you can nip off a piece off the edge of the shell if you can't find a place to put the knife in. The oysters might need a scrub and a rinse. Otherwise, when they are opened grit can get in.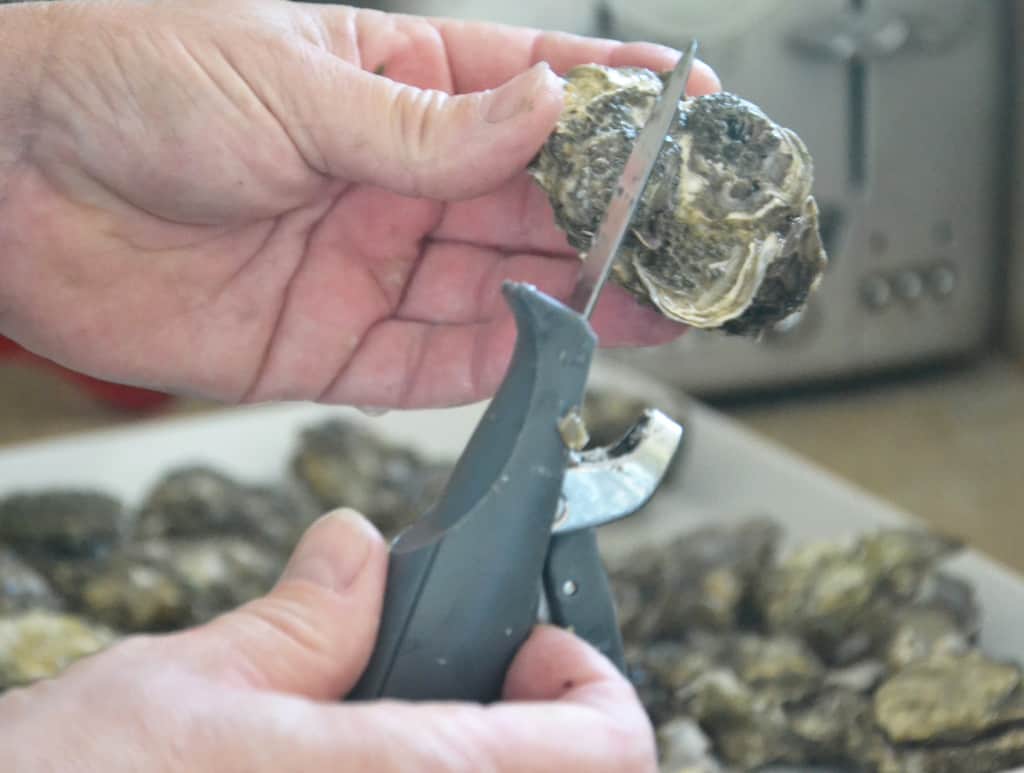 Hold your oyster with the flattest bit uppermost; you don't want to spill any of the juices when you open it.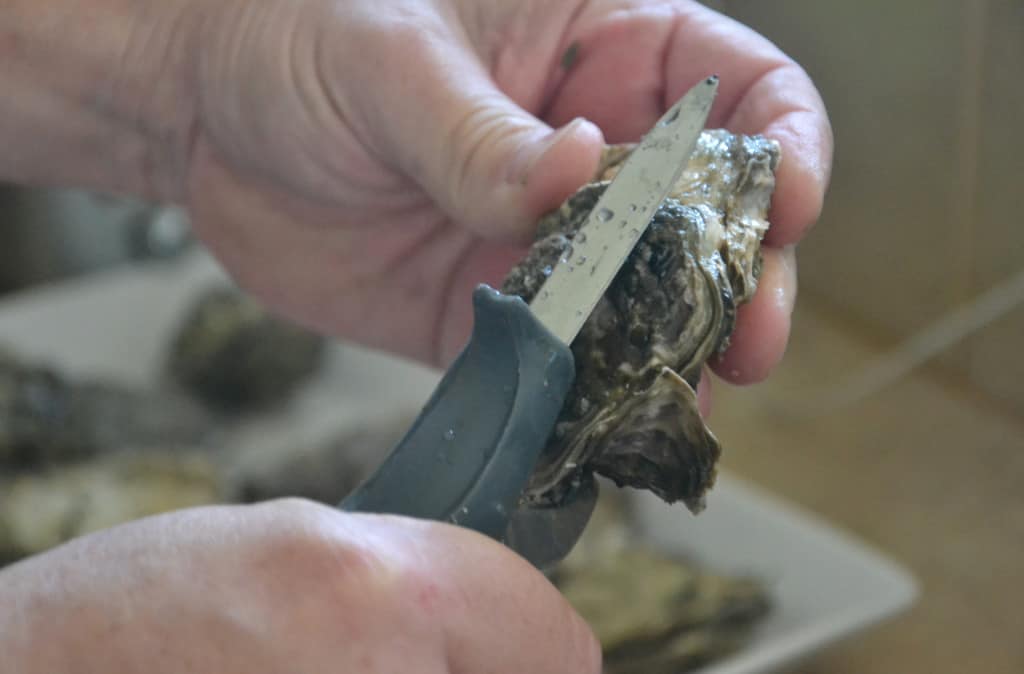 Insert your knife and start to wiggle. You might want to wear a leather glove or hold it with a tea-towel.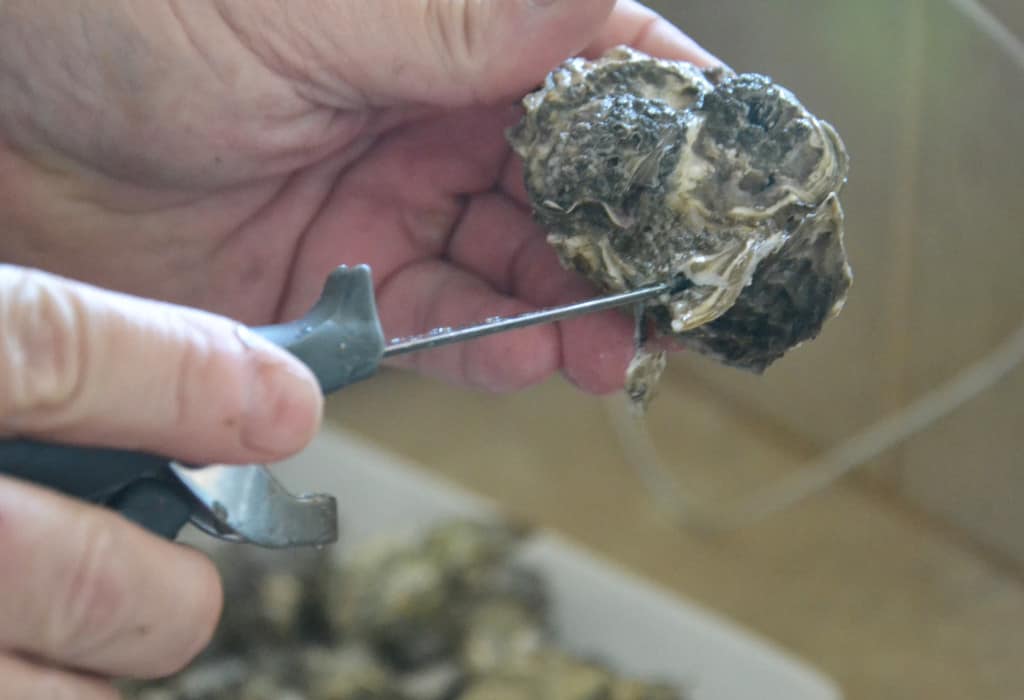 Carefully move the knife all around the edge.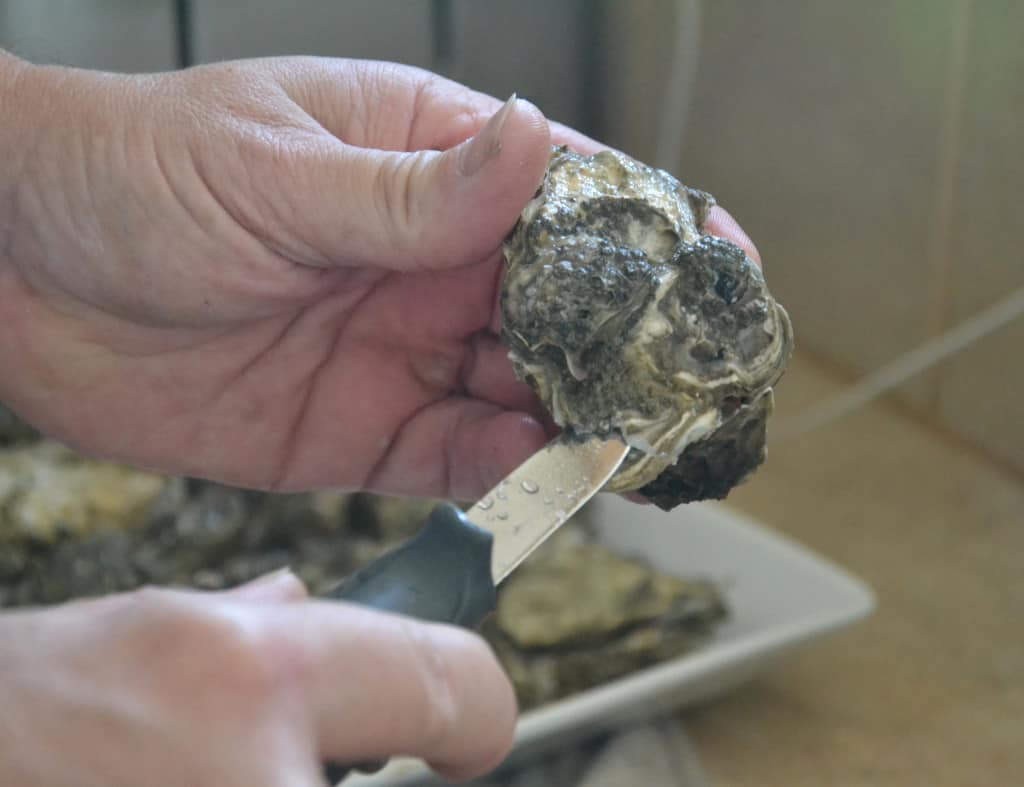 With a little twist it should pop open!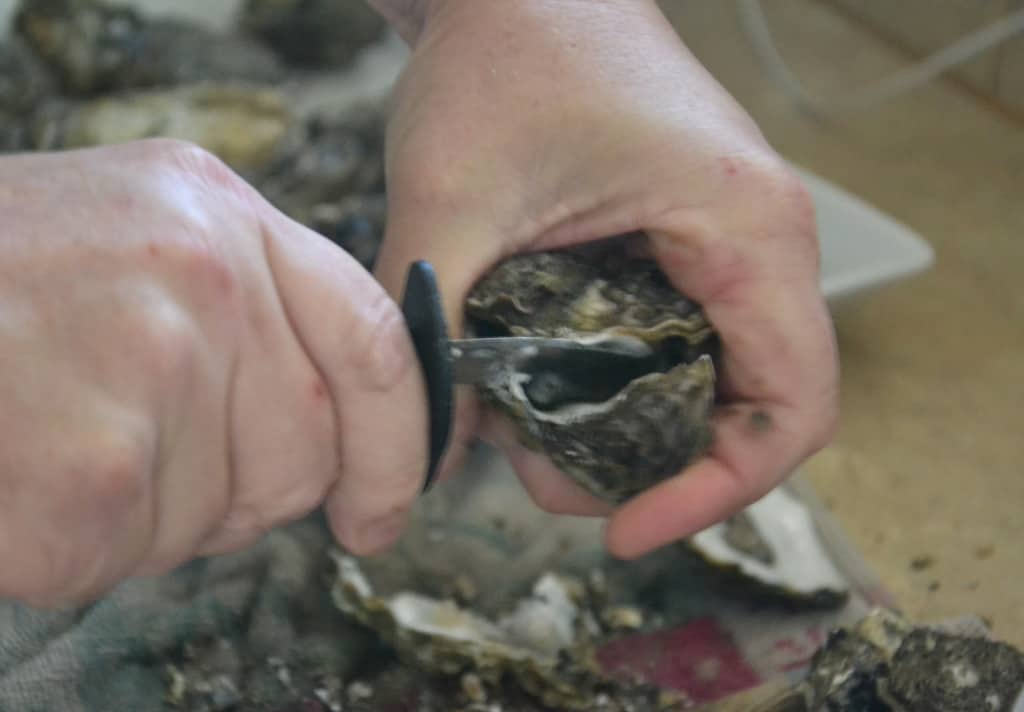 You can then loosen the oyster if you want.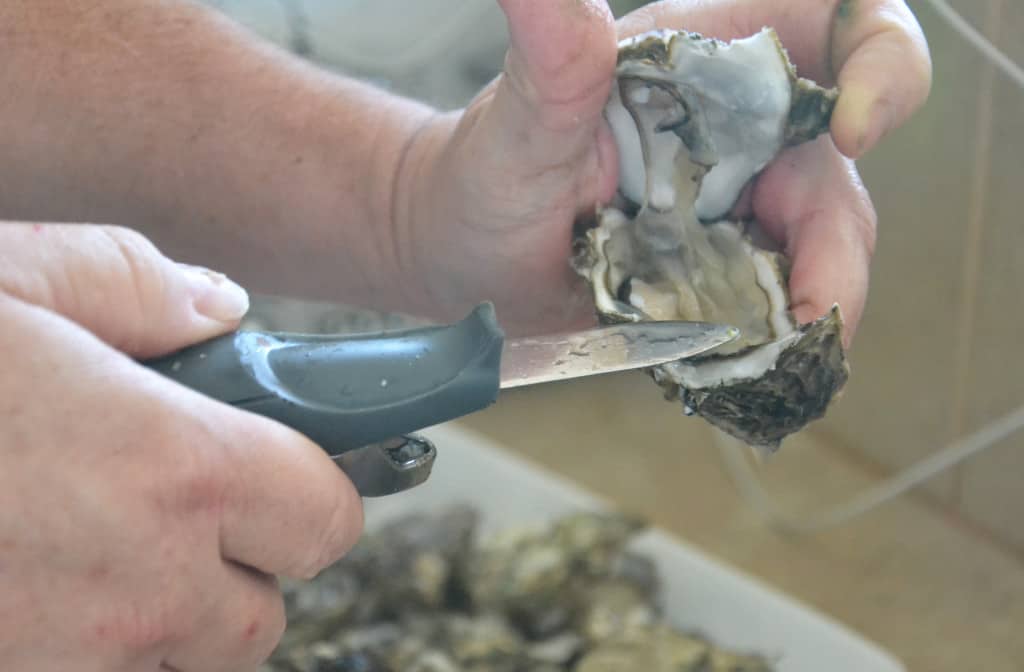 Serve individual portions if you like. I prefer to put a layer of crushed ice on a platter and scatter lemon wedges across so everyone can help themselves. Athough I am usually given a little fork to loosen the oyster in restaurants I have to say that a grapefruit spoon is much more effective. They are often served with Tabasco and finely chopped shallots in red wine vinegar. A little bit of crusty bread and butter always goes down well too...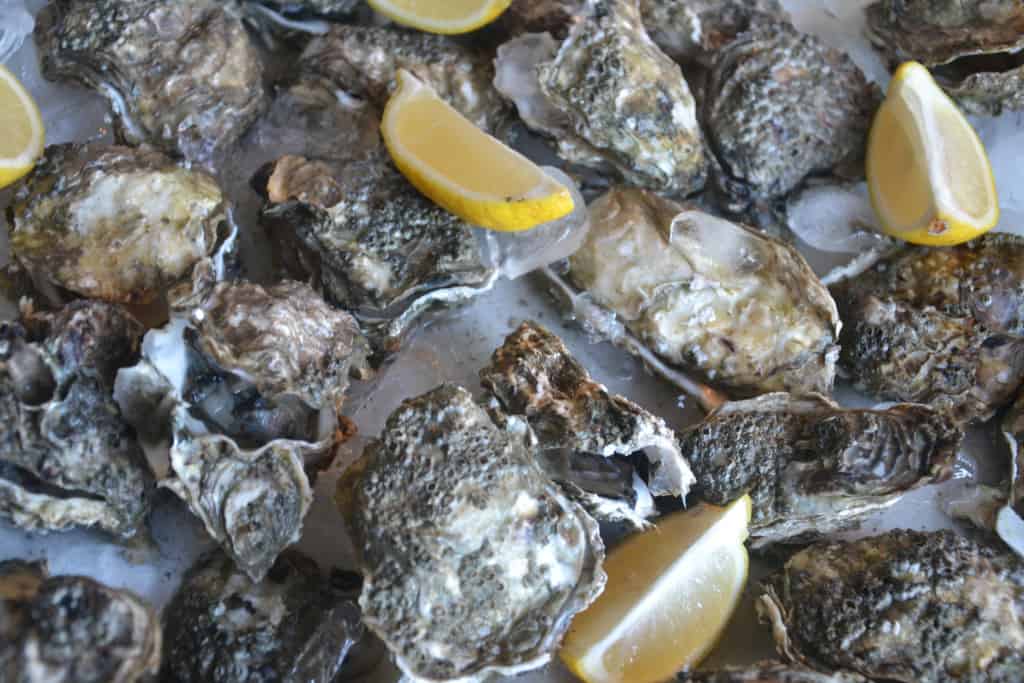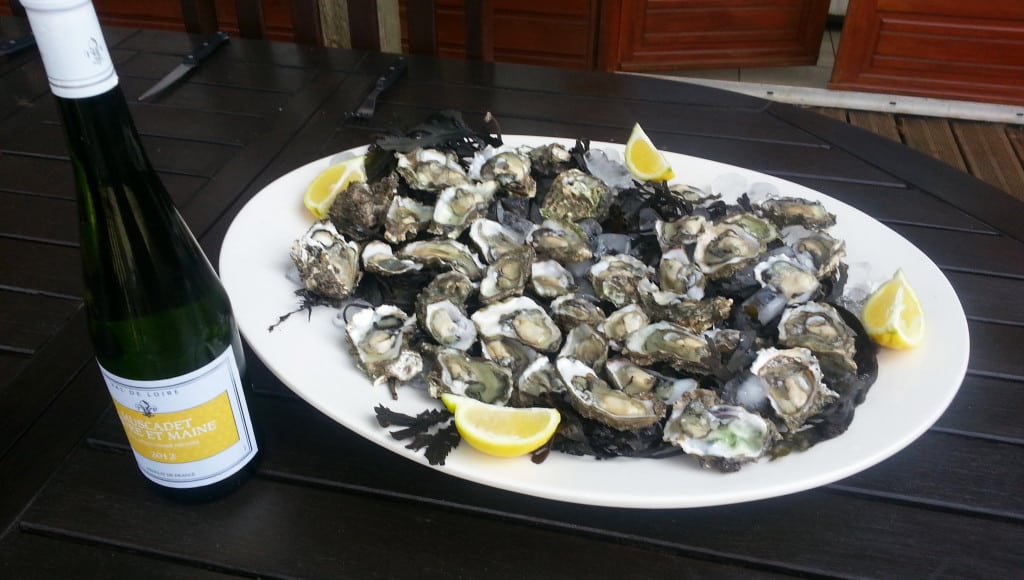 They are often served open in the UK but the French serve them with the shells put back so that's how we do it now. Pour yourself a nice chilled glass of Muscadet Sur Lie and enjoy!
If you want to see some shucking in action have a look at this video I took of my poor husband.....
Tell me how do you like to serve your oysters?