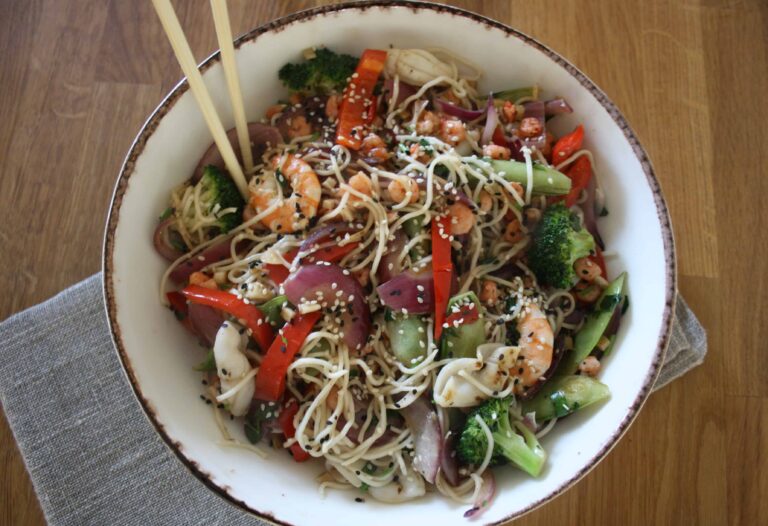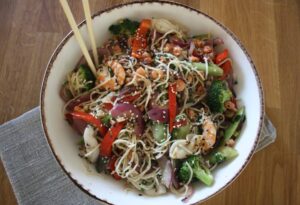 Prawn & Squid Noodle Bowl. Despite some of my recipes being rather decadent we do try and eat a balanced diet which includes plenty of fish and vegetables. I always keep some frozen prawns in the freezer and some noodles in the cupboard, then, when we have a busy day and I don't have much time I can throw this together with whatever vegetables are leftover in the fridge or freezer. It's easy to add some squid to this but you could just add more prawns, leftover chicken, frozen mussels...the list is endless! Furthermore by the time the noodles have soaked in boiling water the dish is ready.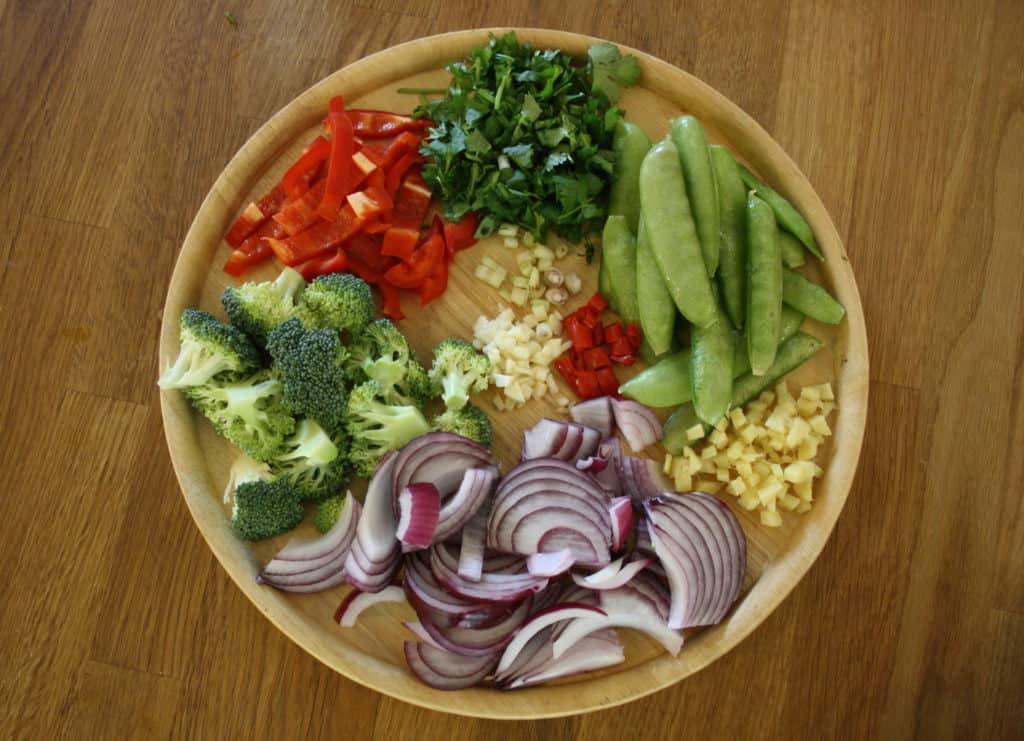 Start by getting all the vegetables washed and chopped. I used a red onion, garlic, ginger, lemon grass, red pepper, mangetout, red chilli, broccoli and coriander but carrot, cucumber and beansprouts all work well too.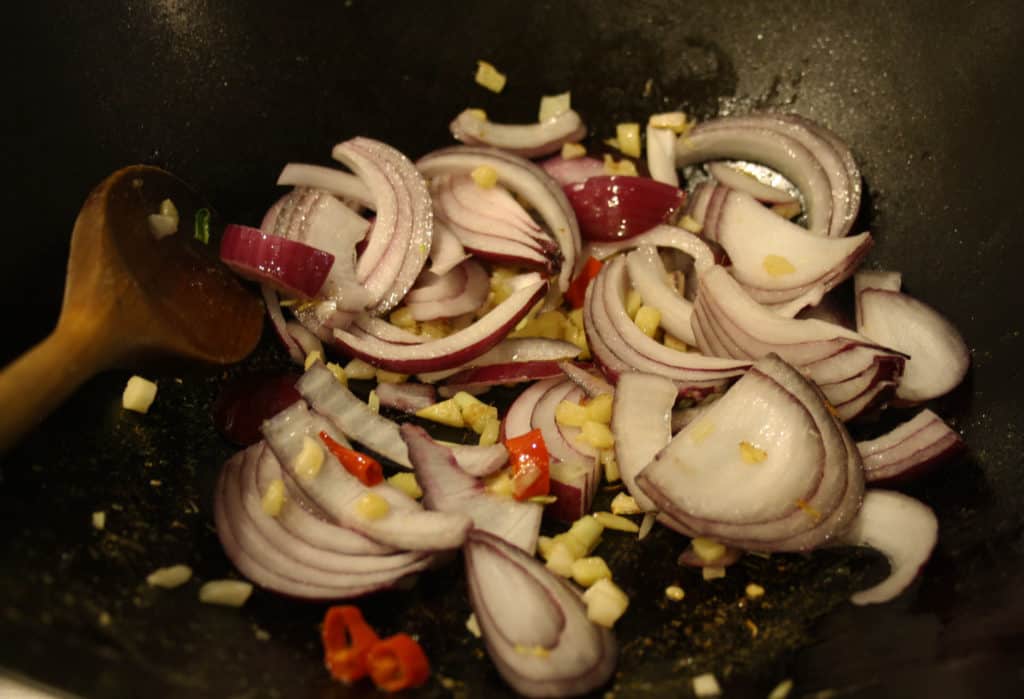 In a wok or deep frying pan heat some oil on a medium to high heat and add the onion for a few minutes then tip in the garlic, chillies, lemon grass and ginger for one minute.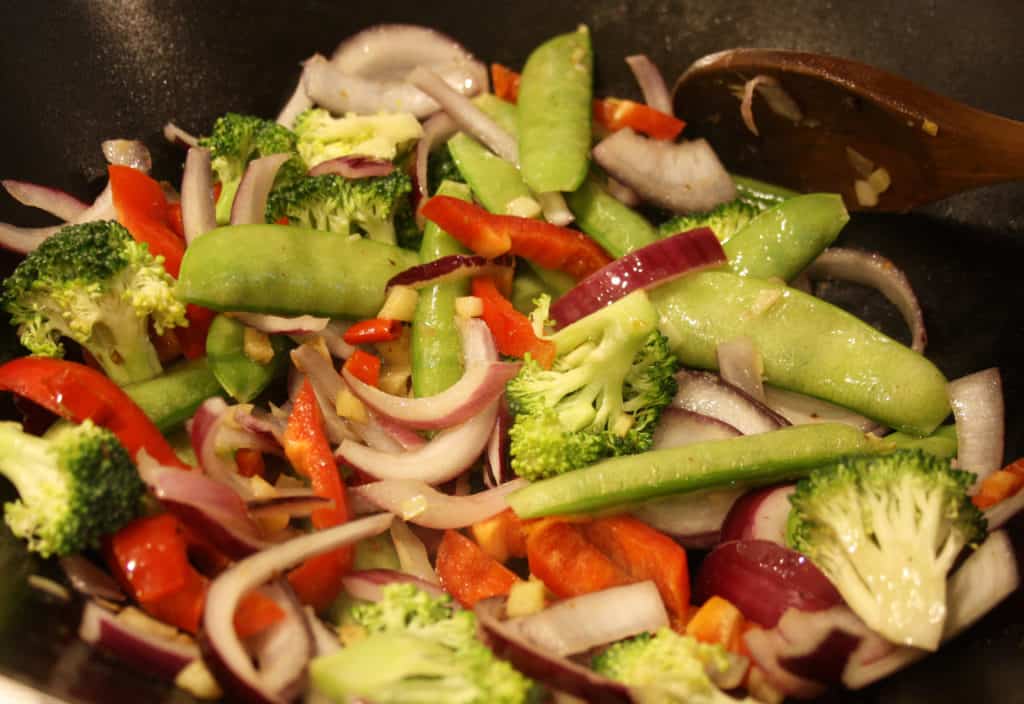 Next tip the rest of the vegetables in for a few minutes stirring regularly. If you are using raw prawns and squid quickly fry them over a medium heat with a teaspoon of oil for about a minute until opaque.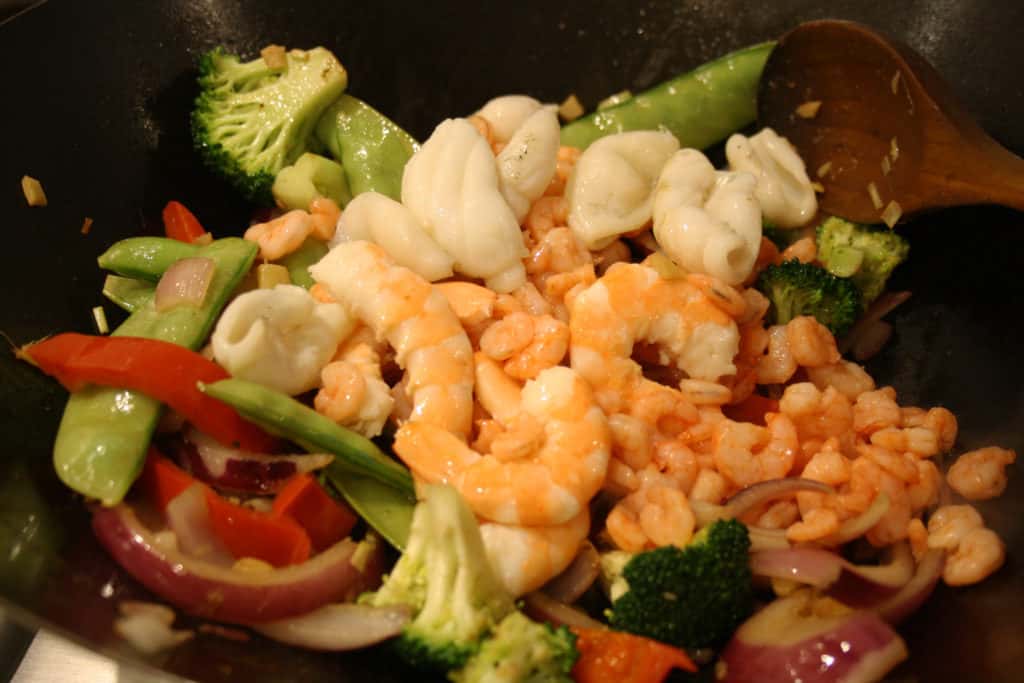 Tip in the shellfish and the noodles next.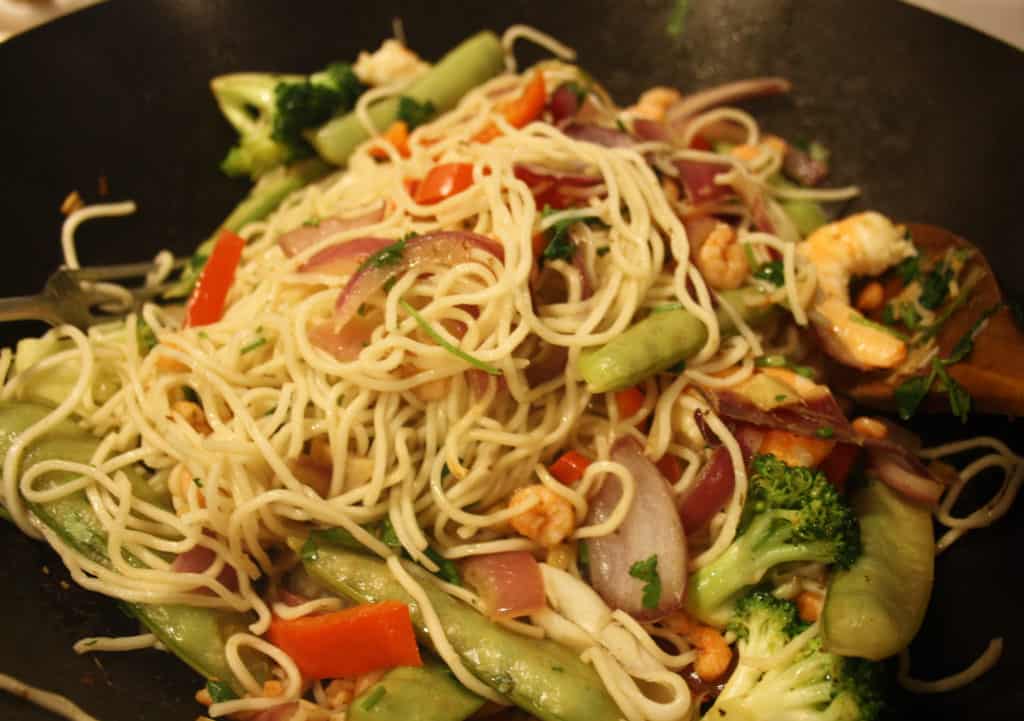 Now it's time to give everything a good stir around for a minute and tip in some sesame oil and coriander. Season to taste.
I find it's easier to move the noodles with tongs. Tip everything into a big bowl and garnish with sesame seeds. Now you are ready to dig in!
So here's my Prawn & Squid Noodle Bowl, so quick in under 15 minutes, so simple and so healthy.
What's your favourite homemade convenience meal?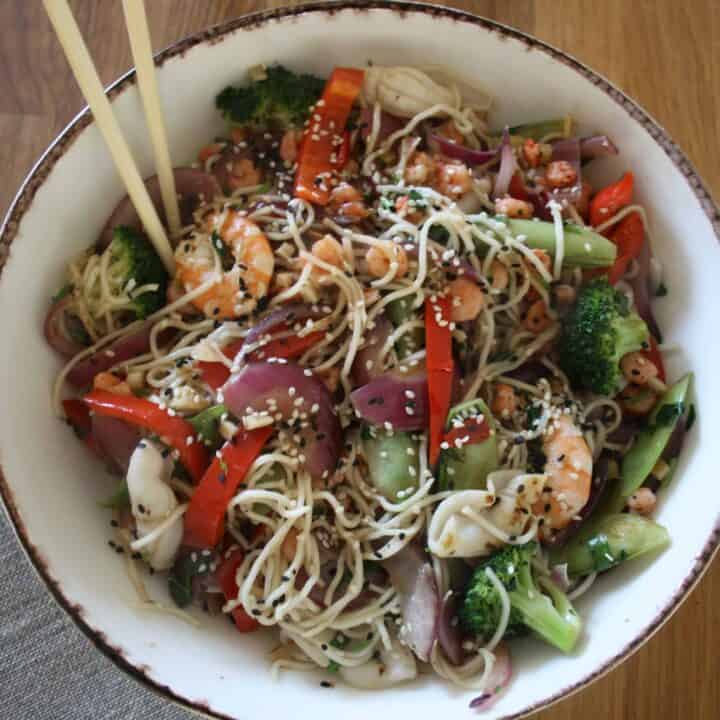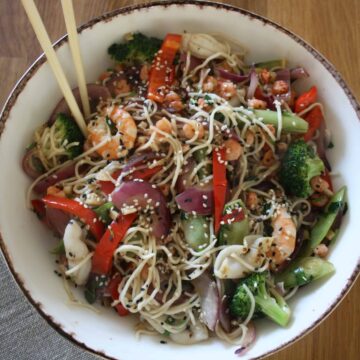 Prawn & Squid Noodle Bowl
Healthy and quick combination of prawns with squid combined with noodles, vegetables, chillies, coriander and sesame.

Ingredients
100

g

prawns

cooked/raw

100

g

squid

rings/slices

250

g

egg noodles

1

red pepper

sliced

1

red onion

sliced

3

cm

ginger

finely chopped

2

cloves

garlic

chopped

1

red chilli

chopped

2

florets

broccoli

chopped

2

tbsp

fresh coriander

chopped

1

lemon grass stalk

chopped

seasoning

1

tbsp

sesame oil

1

tbsp

oil

1

tbsp

sesame seeds

handful

mangetout

or sugarsnap
Instructions
Put the noodles in a large bowl and cover with boiling water.

In a large pan or wok heat the oil over a medium to high heat then add in the onions for a couple of minutes stirring constantly.

Add the garlic, chilli, ginger and lemon grass and fry for 1 minute.

Tip in the rest of the vegetables and stir for a few minutes.

If the prawns are raw fry them for a minute with the squid in a separate pan then add to the wok with the drained noodles.

Combine the noodles well with some coriander and the sesame oil, transfer to a serving dish and scatter on some sesame seeds to serve.