This duck terrine with asparagus is the perfect elegant French starter that everyone will love.
It might look complicated but this dish only requires assembling then cooking in the oven. It's really simple and easy!
Make it in advance or freeze it, add your own favourite ingredients - the possibilities are endless.
Bon appètit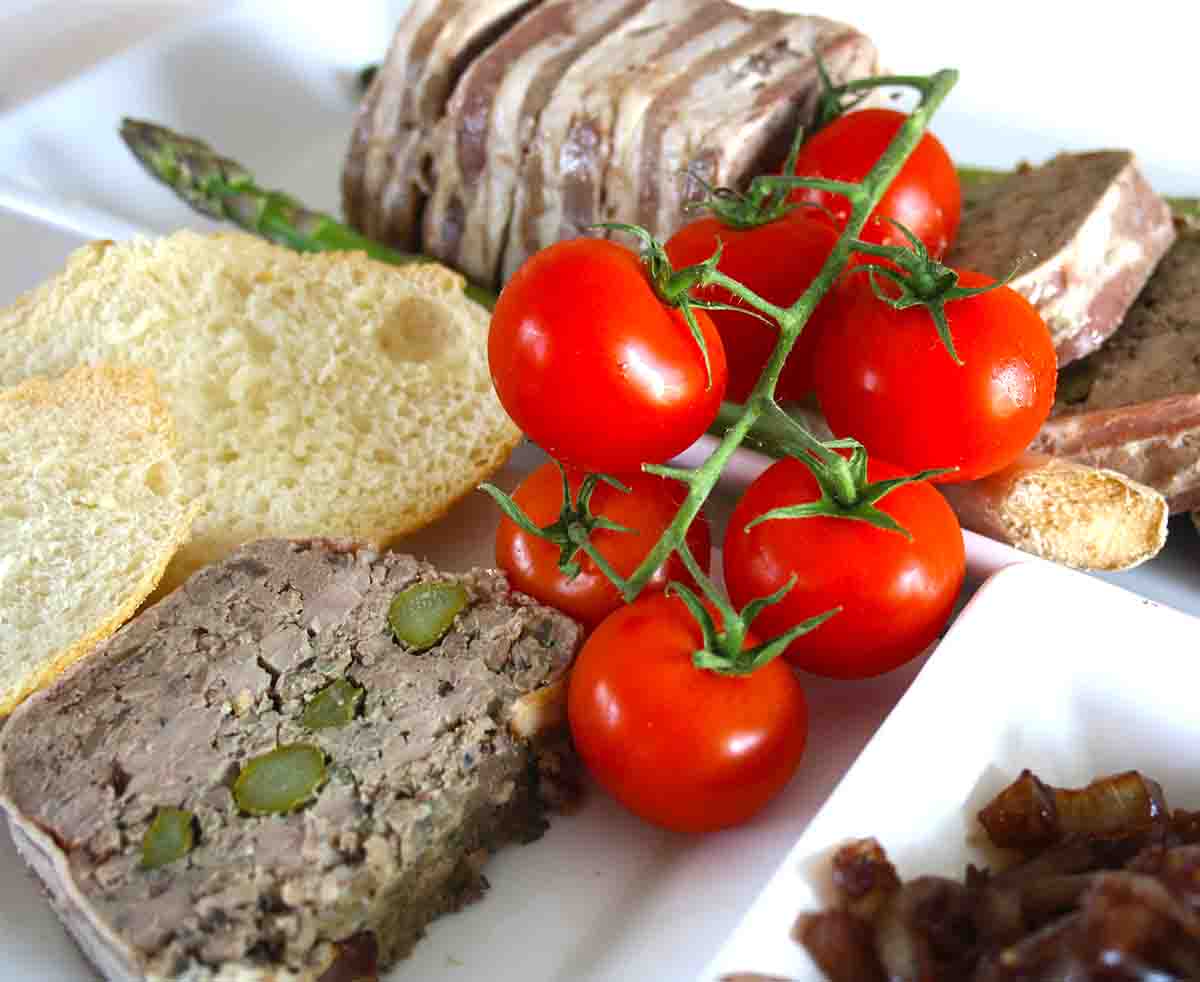 Jump to:
Why you will love this recipe
Have you ever been wanted to make a terrine but thought it looked too difficult? I've never been keen on really complicated dishes, but many years ago I realised that a  terrine is really just a question of assembly, putting in the oven, cooling and slicing.
I usually make a game terrine at Christmas for a starter or buffet but this dish is so versatile as you can use different ingredients throughout the year too.
easy to make and leave in the fridge until you need it - just slice and serve
perfect for freezing
no special skills required
easy to customise with different ingredients
great for starters, buffets, brunches and picnics too
What are the ingredients?
The main ingredients for the terrine are pigs liver, minced pork and skinless duck fillets.
You will need streaky bacon to line the dish but you could also use serrano ham or proscuitto instead.
The remaining ingredients are fresh asparagus spears, dried mixed herbs, onion, garlic and seasoning.
How to make a duck terrine
Start by making the meat filling by combining pork mince, minced pork liver, finely chopped onion, garlic, seasoning and herbs then roughly divide the mixture into thirds.
Stretch some streaky bacon with the back of a knife and line a 1 litre terrine dish or loaf tin.
Press in a third of the meat mixture and top with half of the duck mini fillets sliced lengthways.
Add the next third of mixture with the asparagus in the middle.
Add the remaining duck and final third of meat mixture before wrapping the bacon over.
Cover with a lid or foil and put in a roasting tray with enough hot water to come halfway up the sides. Cook at 160C/310F for 2 hours.
Remove the lid, cover with foil and use a couple of tins to weigh it down. This makes the terrine a good shape for slicing.
At this point most terrine recipes will advocate an aspic jelly but I prefer to pour off the juices in a gravy skimmer and pour back the juices, discarding the fat. This makes a natural jelly which you can scrape off or serve if you wish.
Recipe FAQs
Top tips
leave the terrine to cool completely and leave overnight or the terrine will not slice evenly
the terrine should turn out easily to slice but if it resists run some hot water carefully over the dish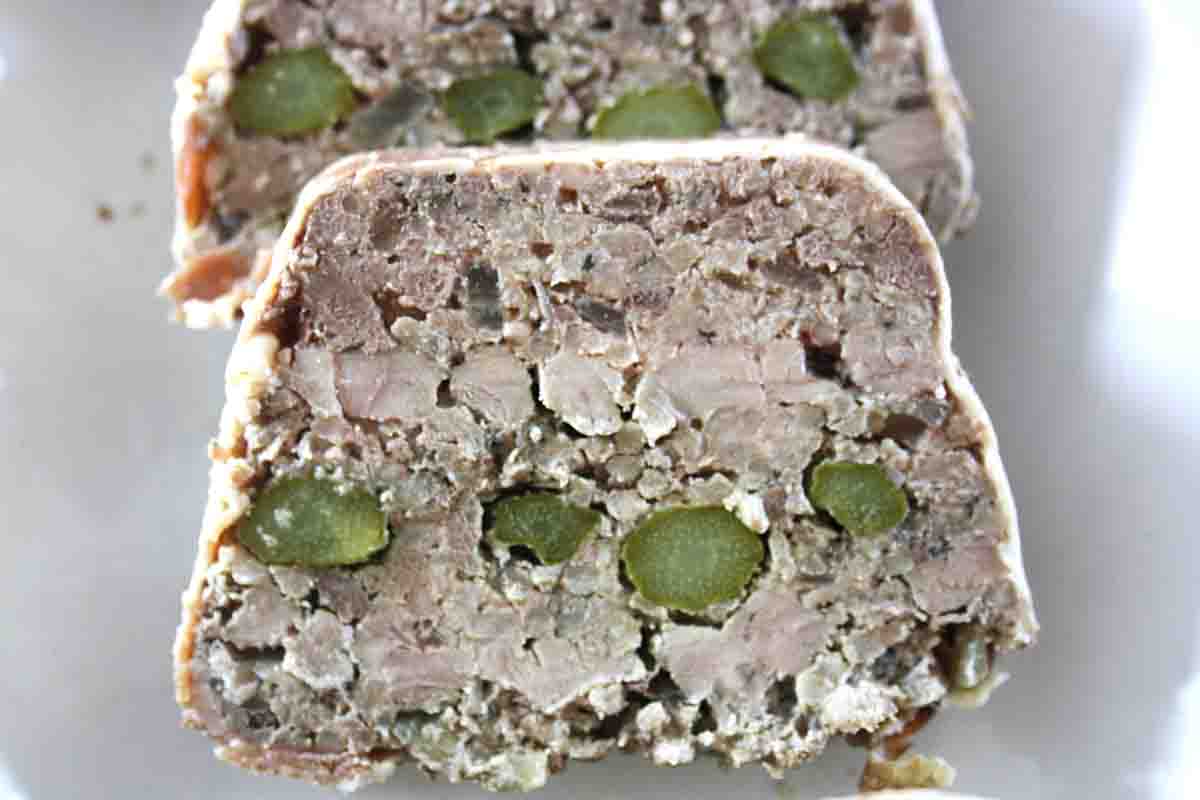 More starter recipes
📋 Recipe