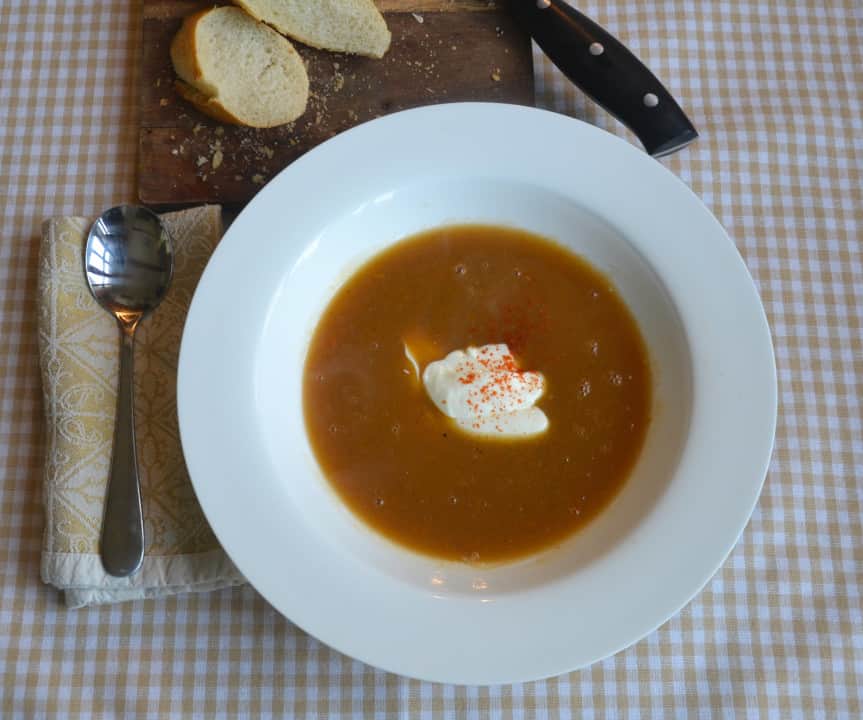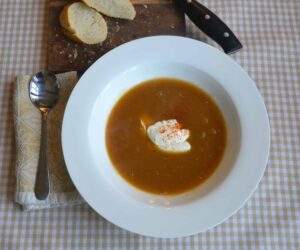 Steaming hot bisque with the kick of cayenne, my mouth is watering just thinking about it....This is definitely my husband's favourite. There's something really comforting about soup, especially with winter approaching. As a child I remember having tomato soup on cold winter days and, if I felt ill, it had to be be chicken soup, from the tin, creamy and with minuscule pieces of chicken. Even now, a good soup with a chunk of bread, always makes everything feel better.
If you go to the soup aisle in a supermarket in France it seems rather uninspired; generic vegetable seems to be the norm. However, if you head to the fish section you are greeted by bottles of different types of bisque such as lobster or crab. Even the discount supermarkets have seafood bisque. How posh!
Now don't think for one minute that I live off lobster and crab, I certainly don't. However, from time to time I pick up the bargains and freeze the shells. Back in the UK it wasn't easy to buy prawns in their shells; everything came conveniently de-veined and shelled. It sounds good but also means they were pretty tasteless. In France prawns are generally sold cooked in their shells and surprise, surprise, they actually taste like prawns! So, as I said in my recent Top Tips post, I keep all the shells until I've got a big bag and then I have free soup.
Grab a bag of shells straight from the freezer and spread on an oven roasting dish.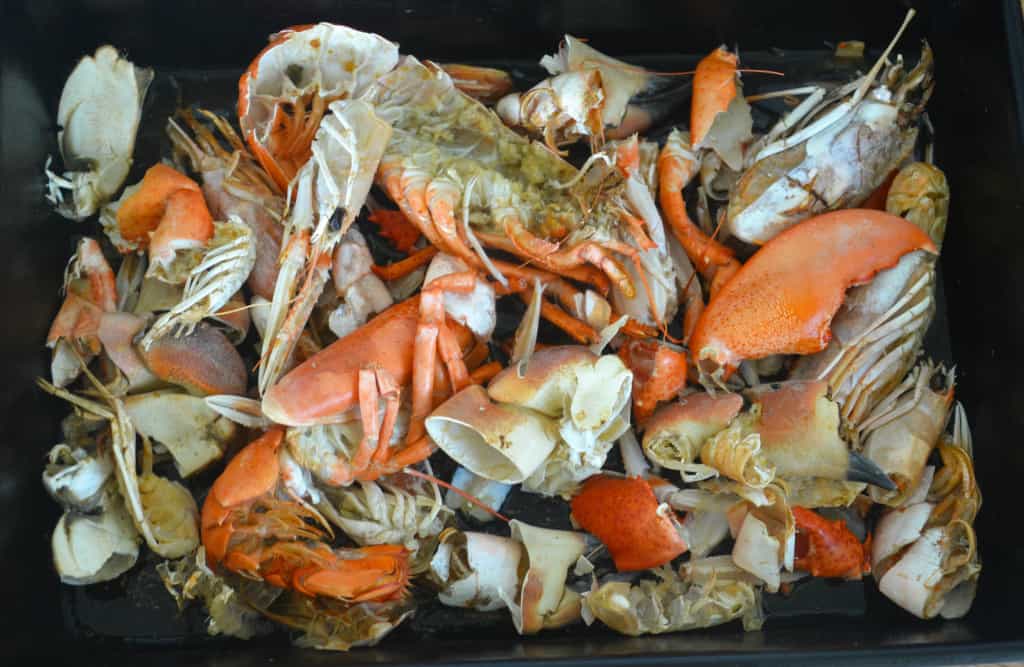 Stick it in the oven at 200 C or Gas 6 for 15 minutes. Add a glug of brandy and flambée. Tip the whole lot into a stockpot.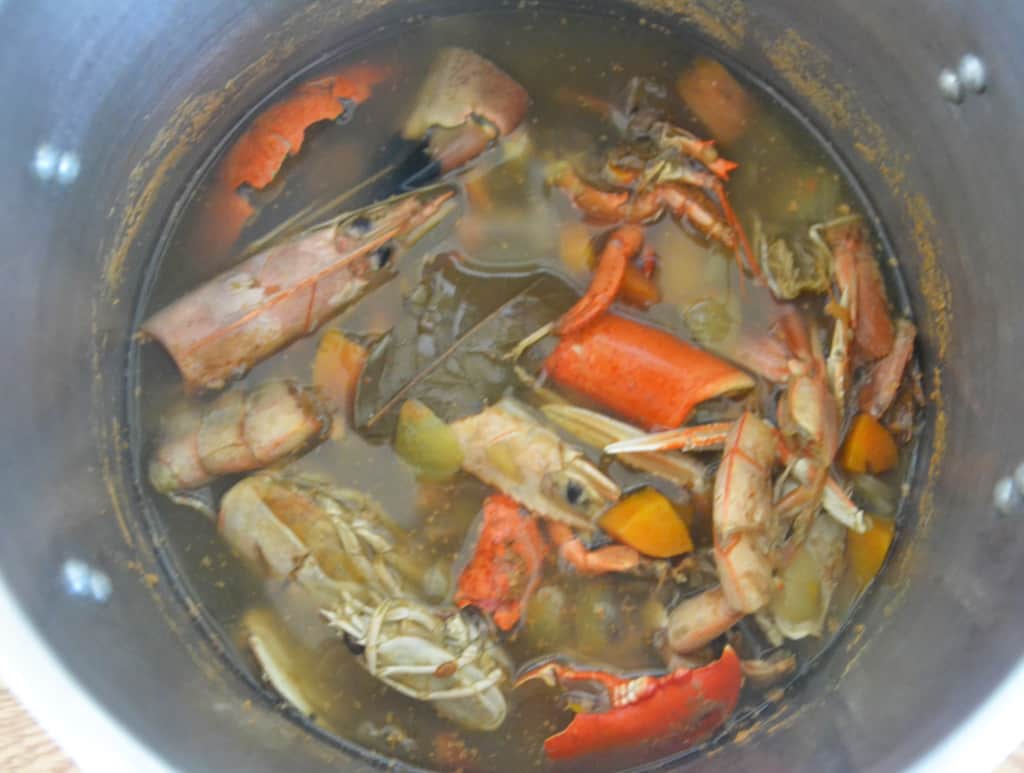 Add a chopped carrot, onion and a stick of celery. Pop in a couple of bay leaves or a bouquet garni and enough water to cover. Simmer for a couple of hours. Remove the big bits of shell and then use a stick blender to blitz the rest. Pour through a sieve, and add some of the sludge depending on how much you like - that's where the taste is!
Add some tomato puree, some fish sauce and season to taste. Serve with a dollop of crème fraîche and a sprinkling of cayenne pepper. The crusty bread is, of course, obligatory....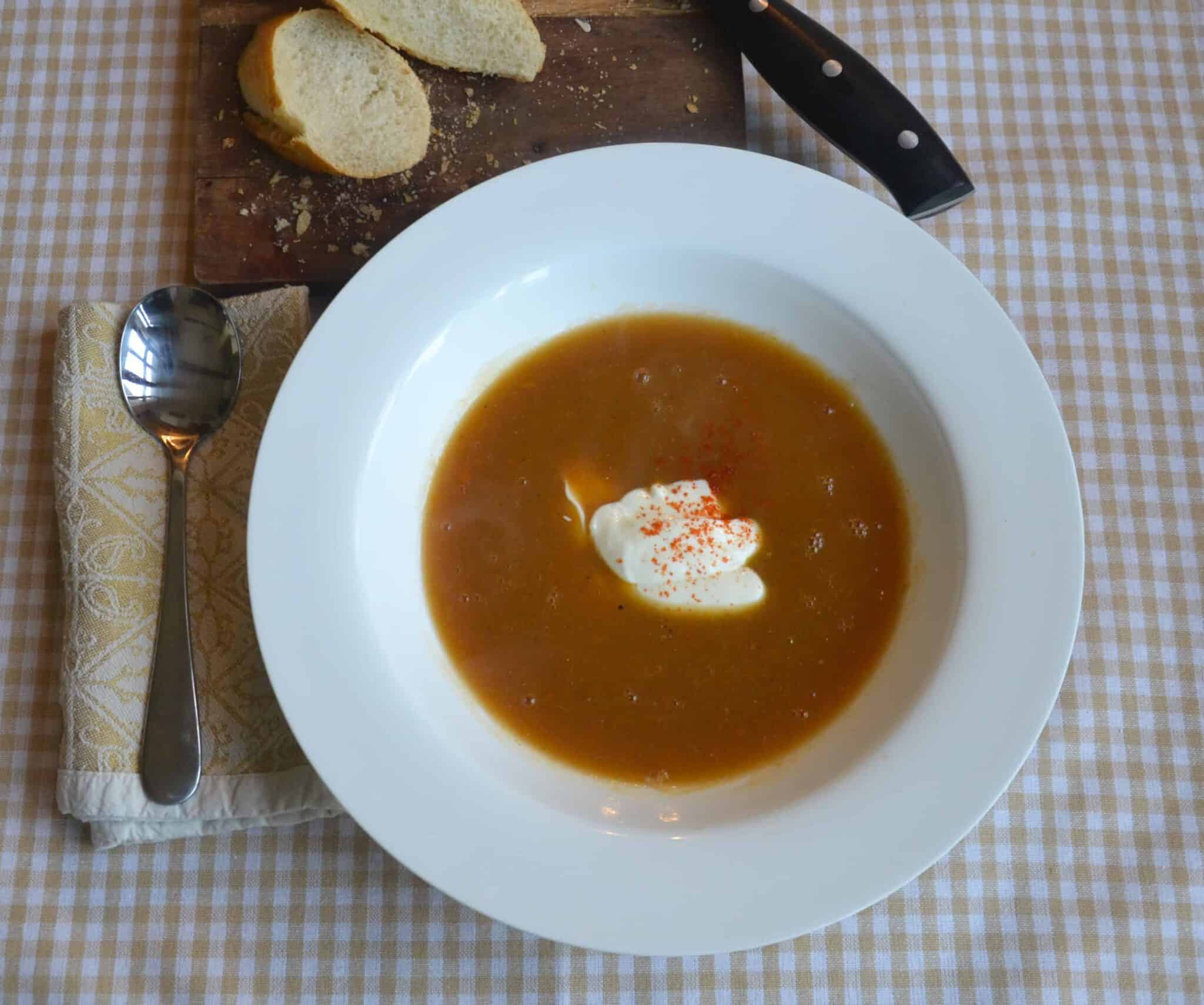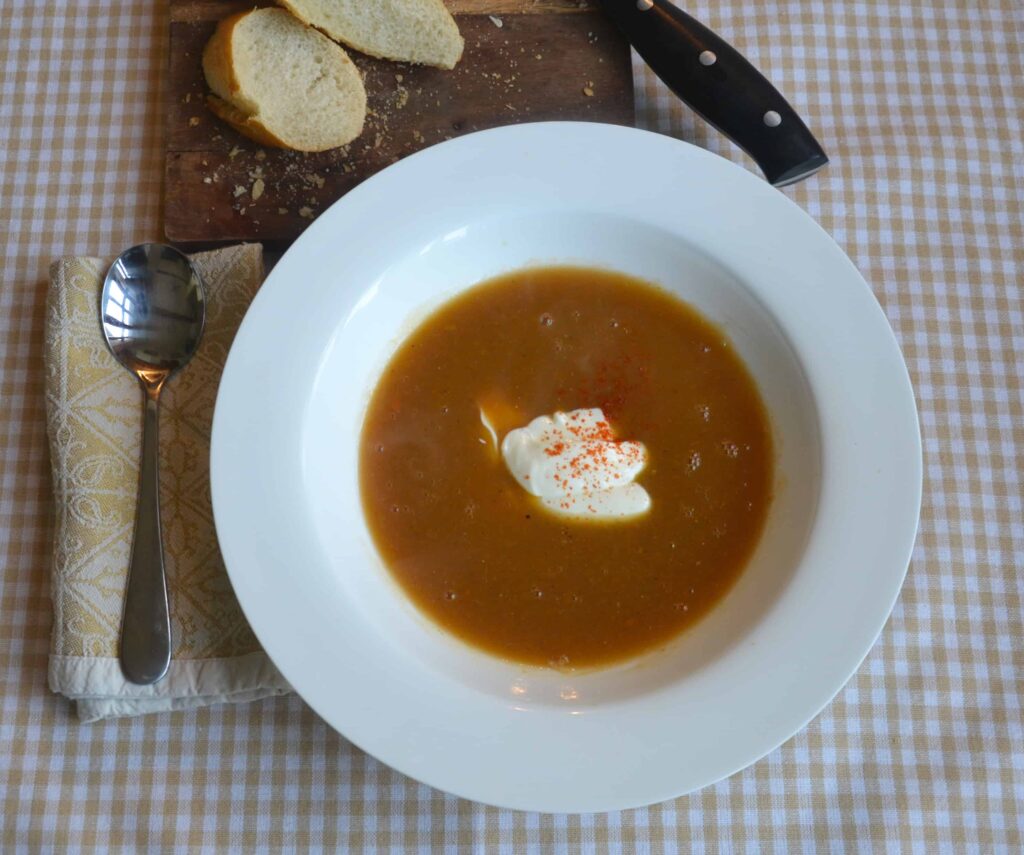 This is great for a dinner party as it is so simple, frugal and posh at the same time.
What's your favourite fish soup?
This post is dedicated to my very dear friend Samantha Lansley who passed away last year of ovarian cancer. It would have been her birthday on the 15th November.
It is also dedicated to my adopted country France and all those people who lost their lives and those who are suffering in the aftermath of the terrorist attacks in Paris.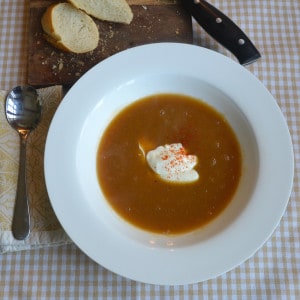 Bisque
An easy frugal bisque made with shells and garnished with cayenne
Ingredients
Enough shells to fill a 2.5 pint bowl

1

onion

roughly chopped

1

carrot

chopped

1

stick celery

chopped

bayleaf or bouquet garni

1/2

glass brandy

1

tbsp

tomato purée

Fish sauce to taste
Instructions
Roast the shells at 200 c Gas 6 for 15 minutes.

Add brandy and flambéeon the hob.

Transfer shells to a stock pot and add carrot, celery, onion, bayleaf or bouquet garni and enough water to cover.

Bring to the boil and simmer for about 2 hours.

Remove the large pieces of shell and blitz the rest with a stick blender.

Sieve and add a few spoonfuls of the sludgy shell.

Transfer back to pot, season and add tomato purée and fish sauce before warming through.

Serve with a dollop of crème fraîche and a sprinkling of cayenne pepper.
Notes
Adapted from Classic Conran