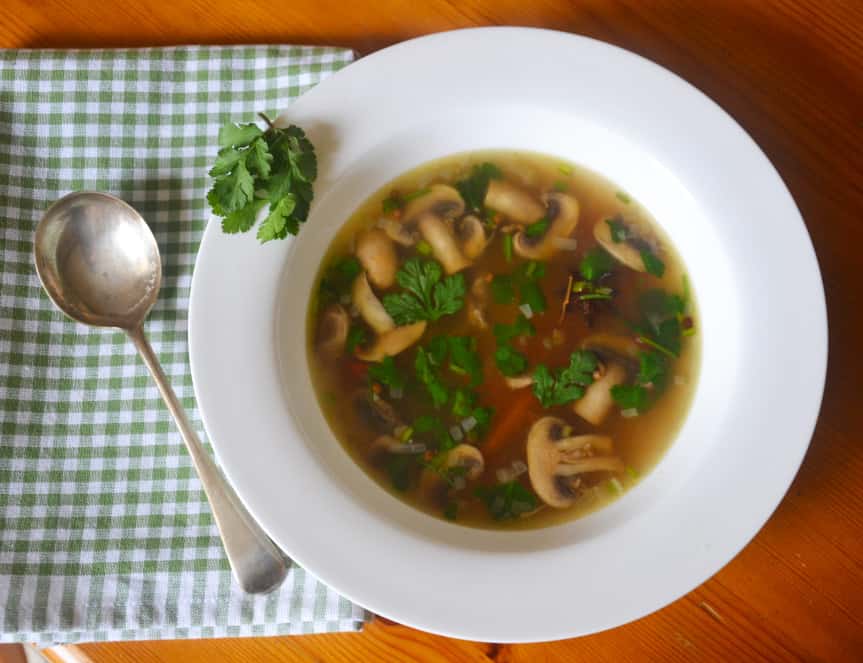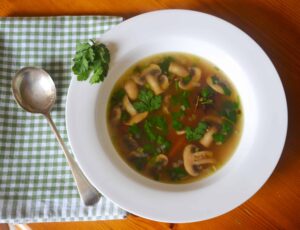 This Oriental Duck Broth evolved by accident as so many things do. As a frugal cook I always boil up any carcasses for stock and as duck is expensive I thought we could get another meal off it! The soup itself is ready from start to finish in half an hour but to get all the delicious duck flavour it's worth the effort of making your own stock, ideally the day before.
I start by pulling off any remaining meat and shredding it, ready to add to the soup. Put the duck carcass in a large stock pot and cover with about 2 litres of water. I throw in an unpeeled onion halved and a couple of carrots split lengthways along with a few peppercorns, 2 bayleaves and 2 whole star anise. Bring to the boil and simmer for 3-4 hours. Strain the stock into a large bowl and cool before covering and refrigerating. The next day it is easy to skim off any fat that has come to the surface before using or freezing the stock. You can do this with any chicken or other bird and omit the star anise to make a stock for soups, gravies, sauces.
Start the Oriental Duck Broth by selecting some vegetables. Leeks, spring onions, peppers and cabbage would all work well too.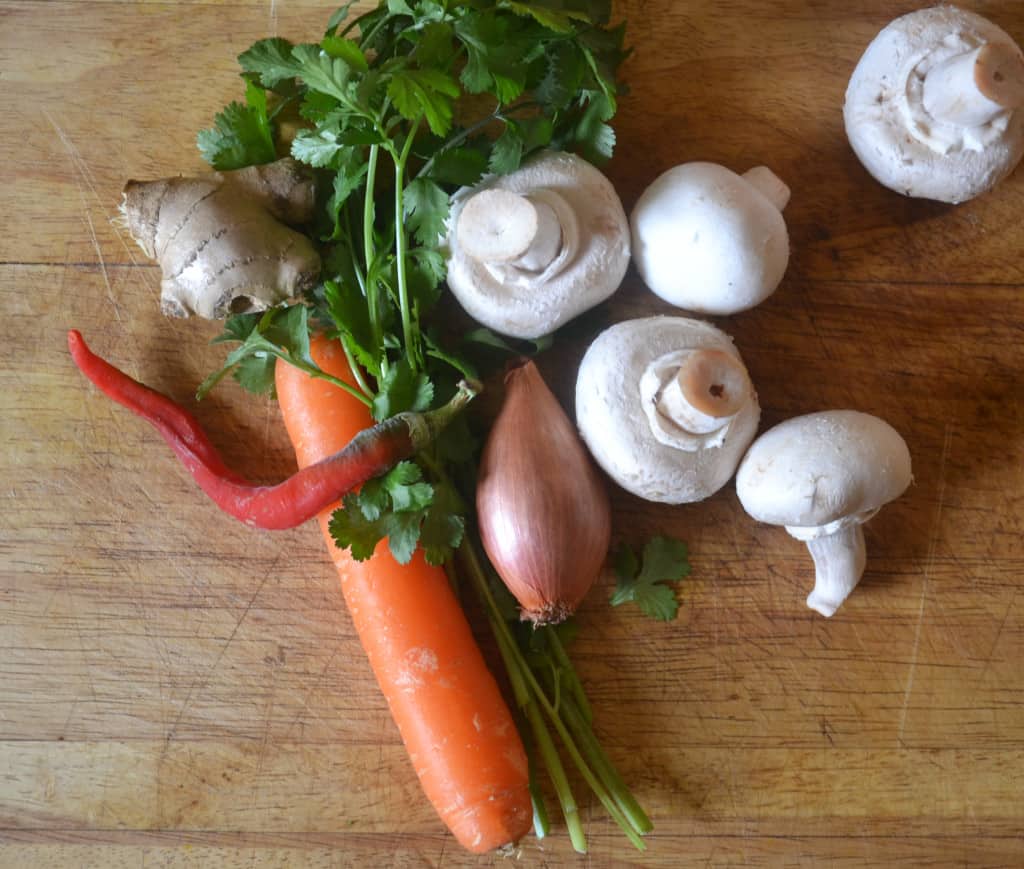 Slice the mushrooms, garlic and chillies, finely chop the shallot and cut the ginger and carrots into matchsticks.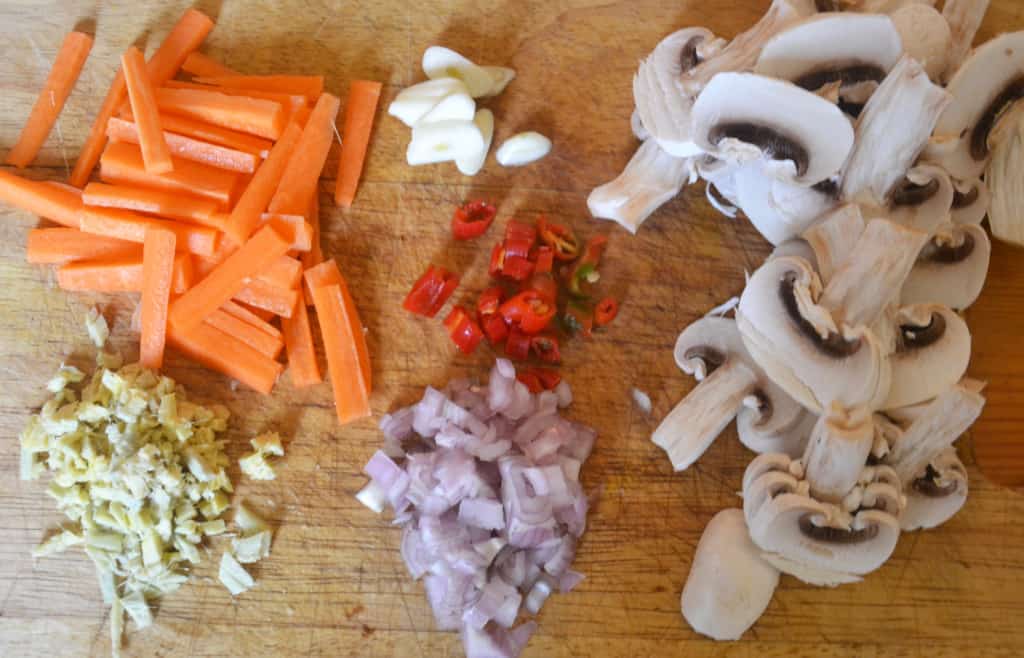 Gently fry the shallot, carrot, garlic and ginger for a few minutes until softened. Add the mushroom and chilli, star anise and Szechuan pepper.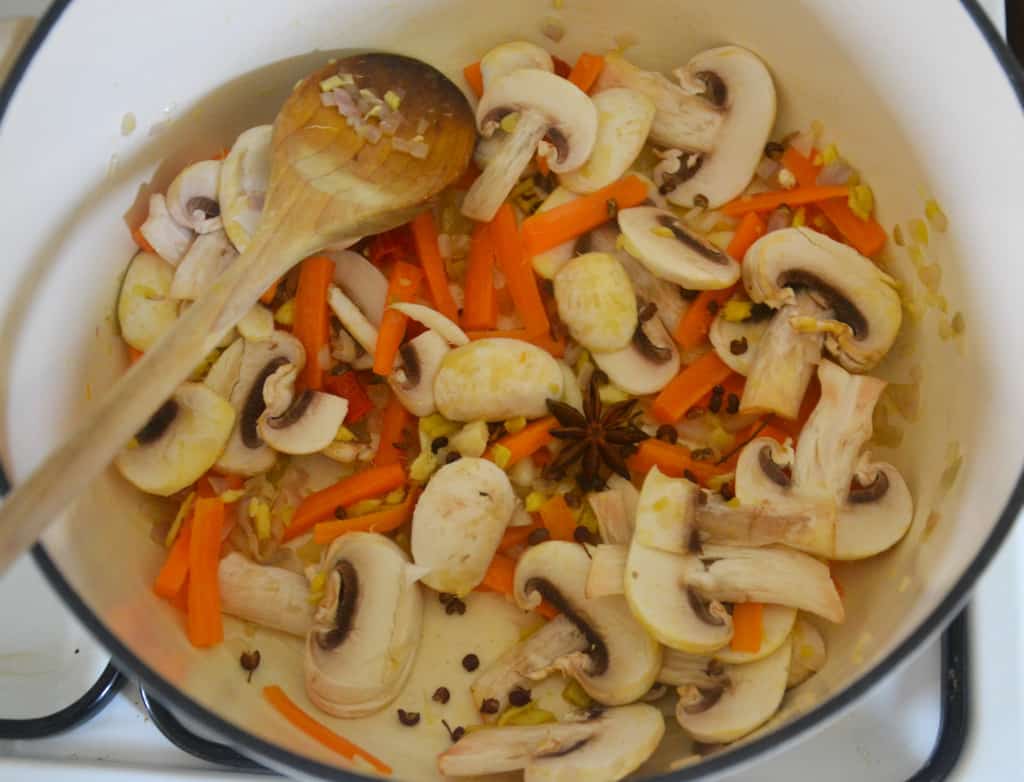 Add the stock and chopped coriander and bring to a simmer. Add the shredded duck and check the seasoning.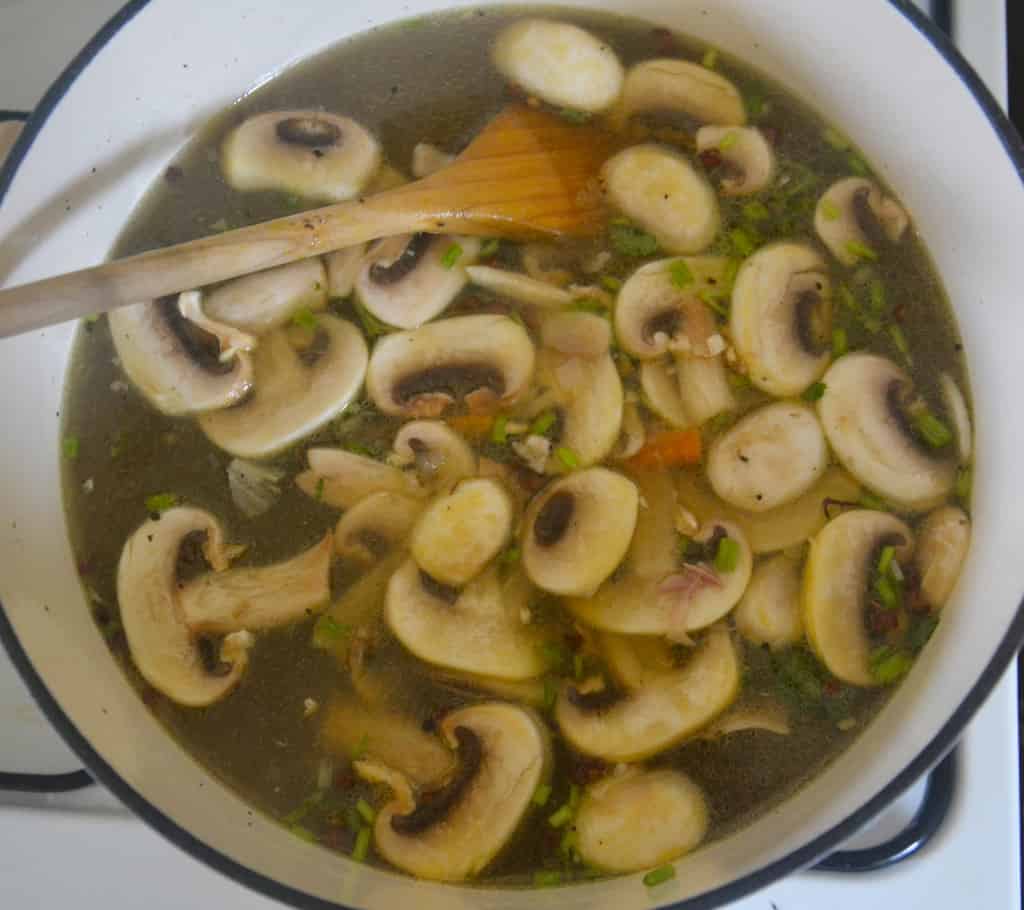 Scatter over some rough chopped coriander and serve the Oriental Duck Broth with crusty bread.
The spices and chillies make this dish perfect for a cold Winter day.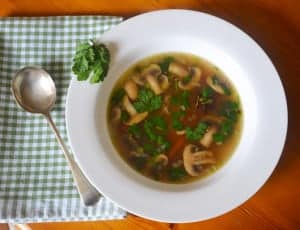 Oriental Duck Broth
low-fat, easy, fragrant duck broth flavoured with garlic, chilli, Szechuan pepper, ginger and vegetables.
Ingredients
About 100g cooked and shredded duck meat

1.5

litres of duck stock

1

shallot

finely chopped

1

long red chilli sliced

1

carrot

cut into matchsticks

5

mushrooms

sliced

3

cm

piece of ginger

cut into matchsticks

Handful of coriander

stalks chopped finely and leaves rough chopped

1

garlic clove

finely sliced

1

heaped tsp Szechuan pepper

1

star anise
Instructions
Fry the carrot, shallot, garlic and ginger in a little oil for a few minutes until soft.

Add the mushrooms, chilli, star anise and Szechuan pepper, chopped coriander stalks and the duck stock.

Bring to a simmer and add in the cooked duck.

Check the seasoning and serve with the coriander leaves and crusty bread.