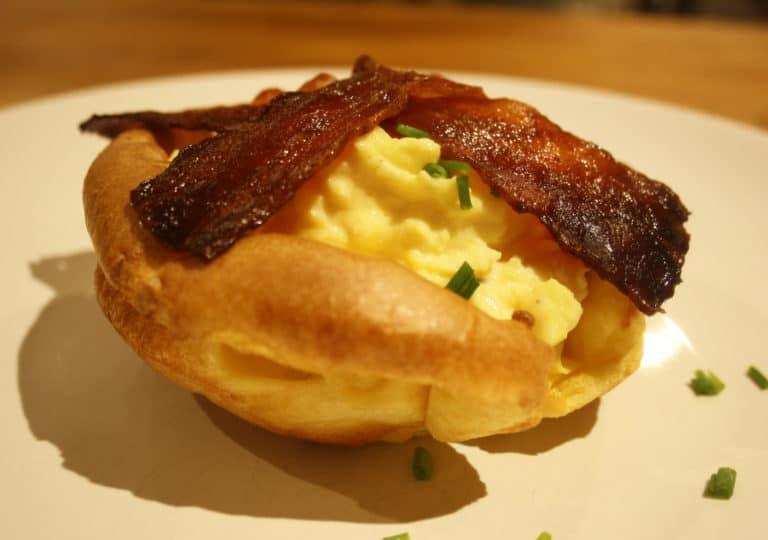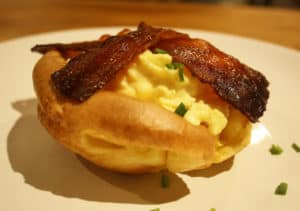 French Yorkie Scramble. Before I moved to France I was always amazed by the difference in the eggs as they are so yellow and creamy. Most people in the countryside have their own chickens and end up giving the eggs away and there is always a chicken wandering in the road, which is not good for its health when my Weims get a sniff!
I got the idea for this dish when I was thinking about my Christmas recipes. My boys have always loved scrambled egg and Yorkshire puddings but I've never served them together but I suppose it's a bit like having American pancakes at breakfast and makes a change from bread. In fact, if you have made the Yorkshire in advance this only takes a few minutes.
There are probably thousands of versions of Yorkshire pudding but I use the measurements from a BBC Good Food recipe and just dump it all in a liquidiser, which makes it easy to pour too. For years I thought you had to let the mixture rest but it seems to make no difference.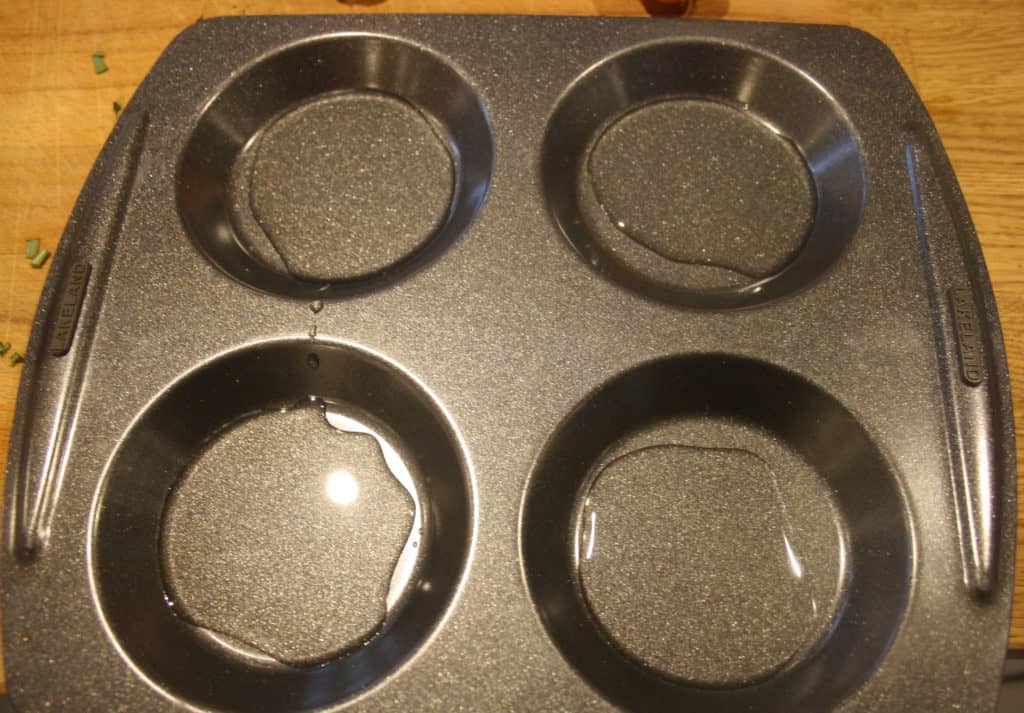 Put plenty of oil in large Yorkshire tins and heat in the oven until almost smoking at 230 C. I don't take the tins out just pour the batter in and shut the door. They take about 20 minutes. I tend to make them for a Sunday roast and then there is four left for tea. Put them in an airtight container and warm them in the oven before using.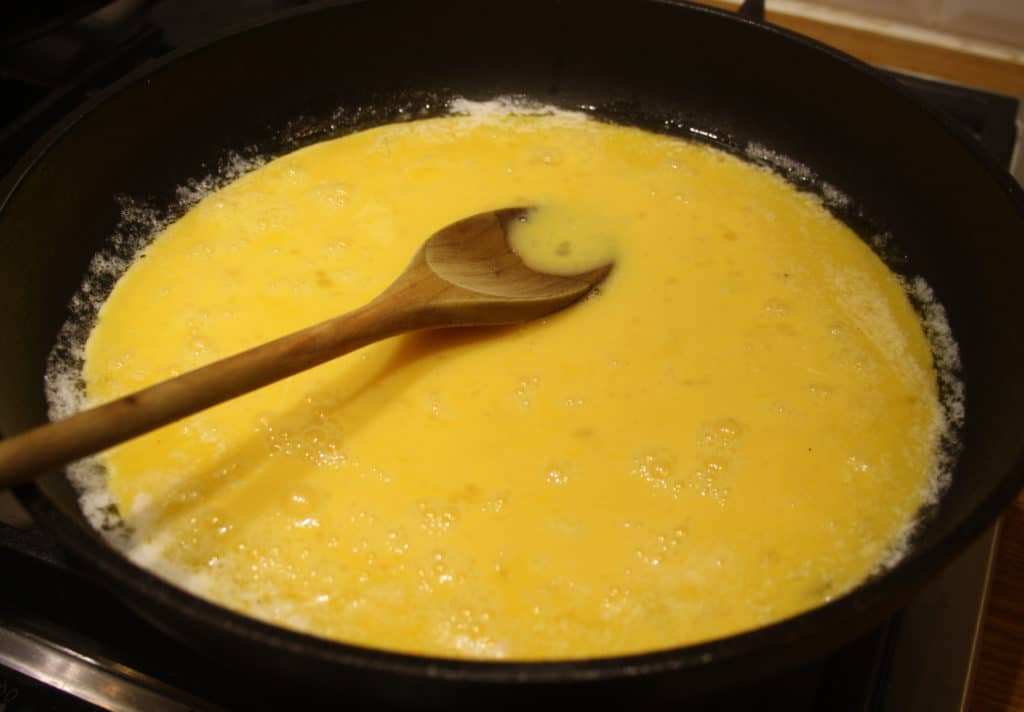 There's no need to beat the eggs first. Simply melt butter and crack the eggs directly into the pan and stir over a medium heat. When they are still soft add another dollop of butter or cream and turn off the heat.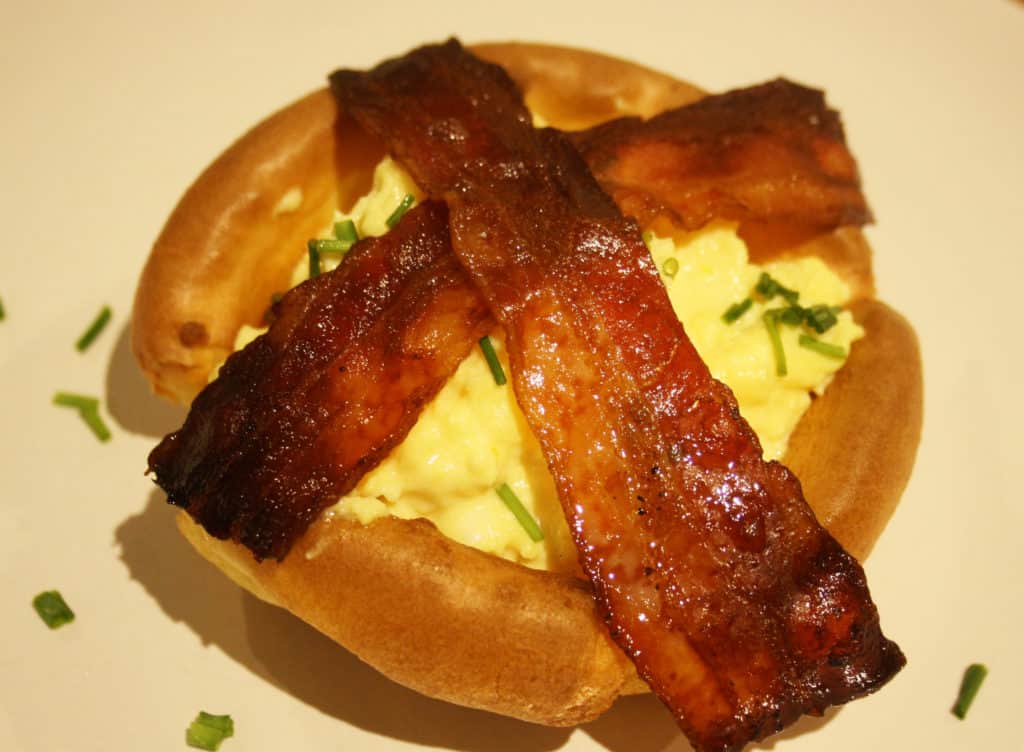 Pile the Yorkie scramble into the puddings and top with crisp bacon and a sprinkling of chives. If you are feeling naughty you could add a drizzle of maple syrup too.
So,who fancies this on Christmas morning then?
Ingredients
For the Yorkies
4

eggs

140

g

plain flour

200

ml

milk

1

tsp

salt

1/2

tsp

pepper

oil
For the scramble
25

g

butter

8

eggs

25

g

butter

or cream to stir in
Instructions
For the Yorkies
Put the eggs, seasoning, flour and milk in a liquidiser and mix until smooth.

Heat oven to 230, line 2 X 4 pudding tins with oil and heat until smoking.

Pour the batter into the tins whilst still in the oven and cook for 15-20 minutes until well risen and golden.
For the scramble
Heat the butter in a large frying pan and crack in the eggs, stirring to mix.

Cook over a medium heat, stirring constantly until the mixture is just set.

Turn off the heat and stir in the butter or cream.

Divide the mixture between 4 of the Yorkies and top with crisp bacon.
Notes
Freeze the remaining Yorkies.
Adapted from BBC Good Food Yorkshire Pudding
Nutrition
Calories:
437
kcal
|
Carbohydrates:
30
g
|
Protein:
22
g
|
Fat:
25
g
|
Saturated Fat:
12
g
|
Cholesterol:
523
mg
|
Sodium:
880
mg
|
Potassium:
286
mg
|
Fiber:
1
g
|
Sugar:
3
g
|
Vitamin A:
1105
IU
|
Calcium:
136
mg
|
Iron:
3.9
mg