Champignons à La Crème. We had our lovely French neighbours over for a meal at the weekend. Last week had been crazy with all the visitors and then a change of guests on Saturday. Alex, my eldest and his girlfriend Jenn left on Saturday too, after we all spent a fabulous day at Futuroscope with my nephew and younger son. I have to say I'd started to reach burn out so we decided on a barbecue. Ok, so it wasn't me doing the actual cooking, it was barbecue after all, so my husband did the cooking (in the rain..). I'd made the salad and the wedges and prepped the meat but I wanted to try them with something French too to see what they thought.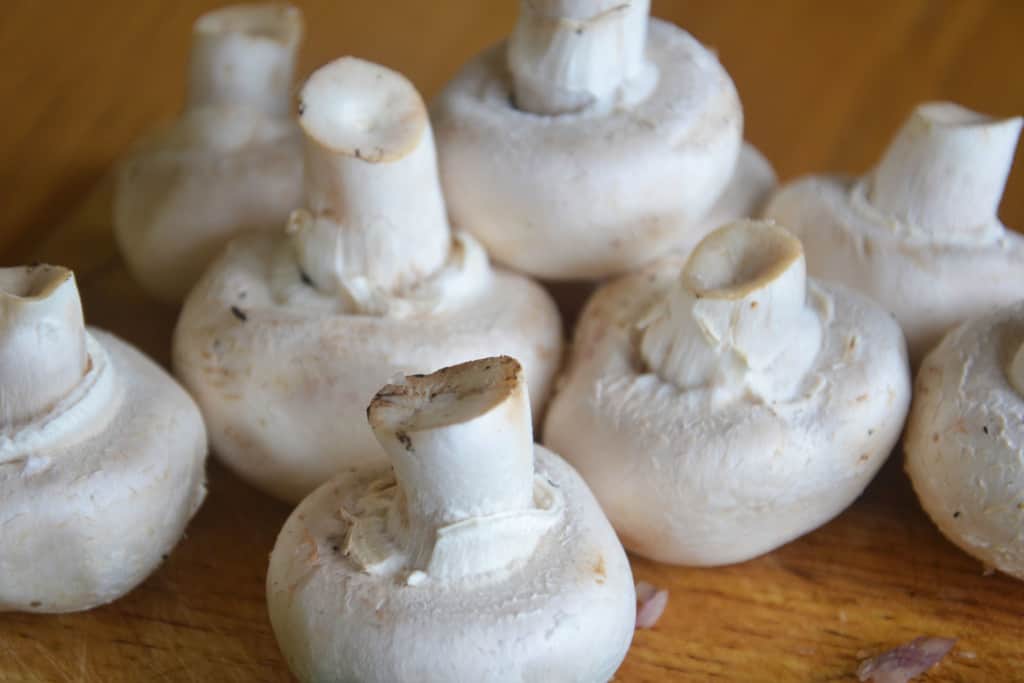 I discovered this salad of Champignons à La Crème at the deli section a year ago. We love it but it's around 3 Euros for a really tiny pot, so I perused the ingredients and added a bit here and there until it tasted right. The original doesn't have tarragon but I often add tarragon to fried mushrooms so I couldn't resist adding it. It's a really different change to coleslaw and easy to do. There were eight of us but I reckon it would serve six comfortably.
Here's what you need:
10 wiped white button mushrooms, halved then sliced thinly
2 cloves of garlic, crushed
1 shallot finely chopped
1 tbsp virgin olive oil
1 tbsp cider vinegar
1 tbsp lemon juice
2 tbsp dry white wine
salt and freshly ground pepper to taste
2 tbsp chopped chives
1 tbsp dried tarragon
3 heaped tbsp reduced fat creme fraiche
It takes about 15 mins to prepare and there's no cooking!
Here's what you do: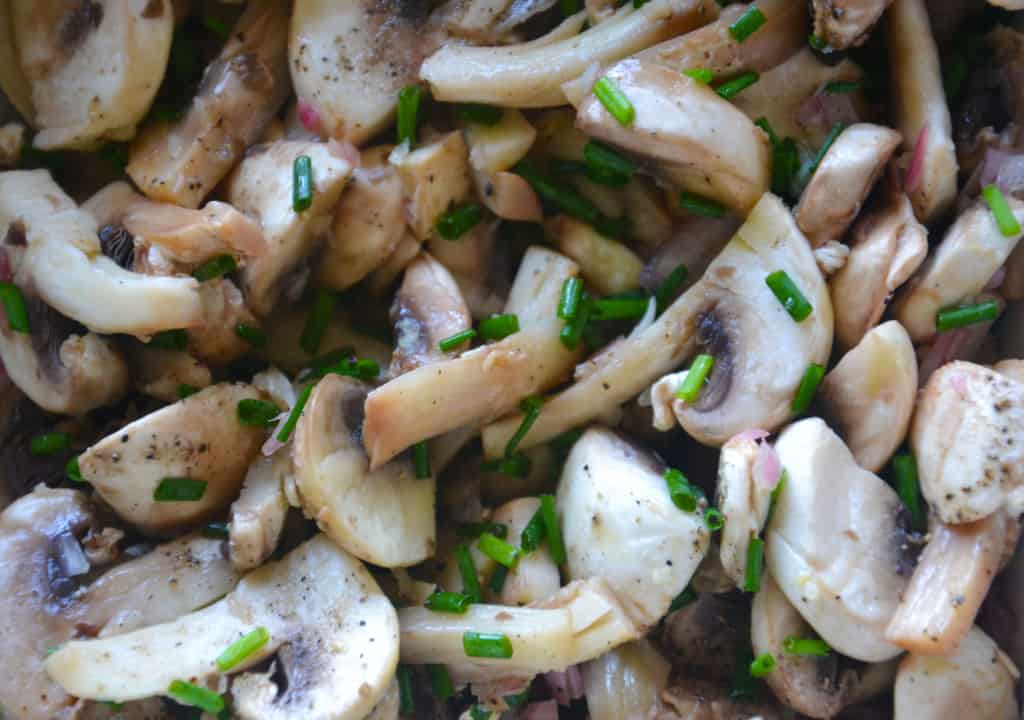 Combine everything in a large bowl except the creme fraiche and half the chives.
Cover and stick it in the fridge for 2-3 hours.
Give it a good stir every hour.
Stir in the creme fraiche and seasoning and top with the remaining chives before serving.
The mushrooms or champignons are 'cooked' by all the acid in the vinegar, lemon and wine, so should be softened with a little bite. You could add different herbs such as parsley or thyme or oregano. My French neighbours loved it!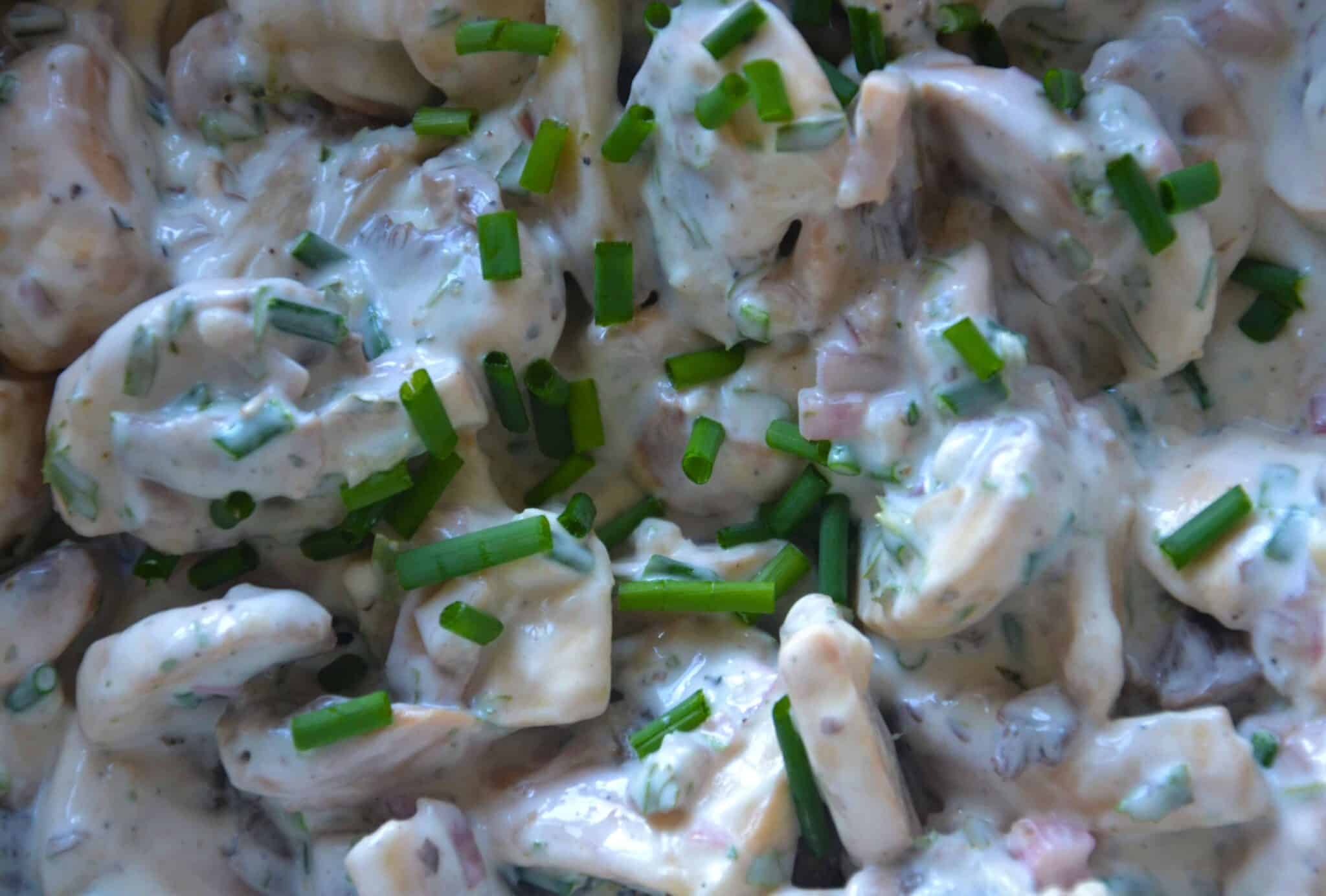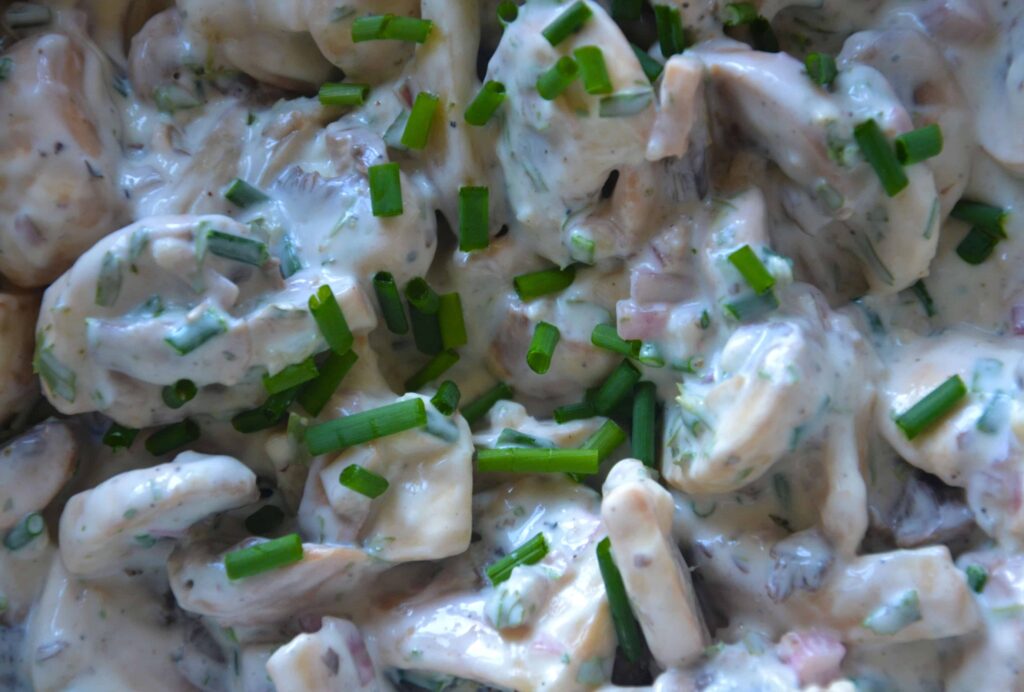 These Champignons à La Crème would also go really well on a jacket potato or served with a chicken salad or sandwich. You could always use the green part of spring onions if you didn't have chives.