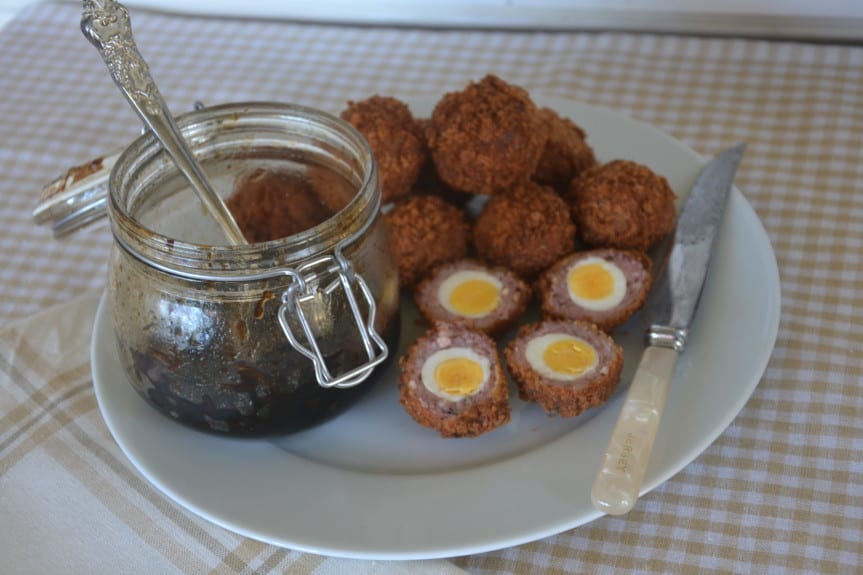 If you mentioned Scotch eggs to me a few years ago I would be transported back to 70's buffets. Tinned ham, corned beef, home-made pickled onions, which would take the lining from your mouth, and other delicacies such as piccalilli, pork pie and the unforgiving stain of beetroot all over the plate.  The Scotch eggs would be served cold; an egg in a very non-descript sausage layer, all encased in a lurid orange sawdust crumb. Nowadays the humble Scotch egg has been elevated to bistro level, mashed with chorizo or black pudding  and served hot and oozing and nothing at all like I remember. When I was back in the UK before Christmas I had Scotch eggs at Cams Mill and I had a real yearning to recreate them at some point. As it turned out Christmas arrived and I picked up some quail eggs thinking Iwould use them in various dishes. For some reason they were still there, perhaps because they were so pretty. I always have good sausagemeat on hand which is 'farcé à légumes' here but in the UK I would buy good quality sausages or used minced pork shoulder.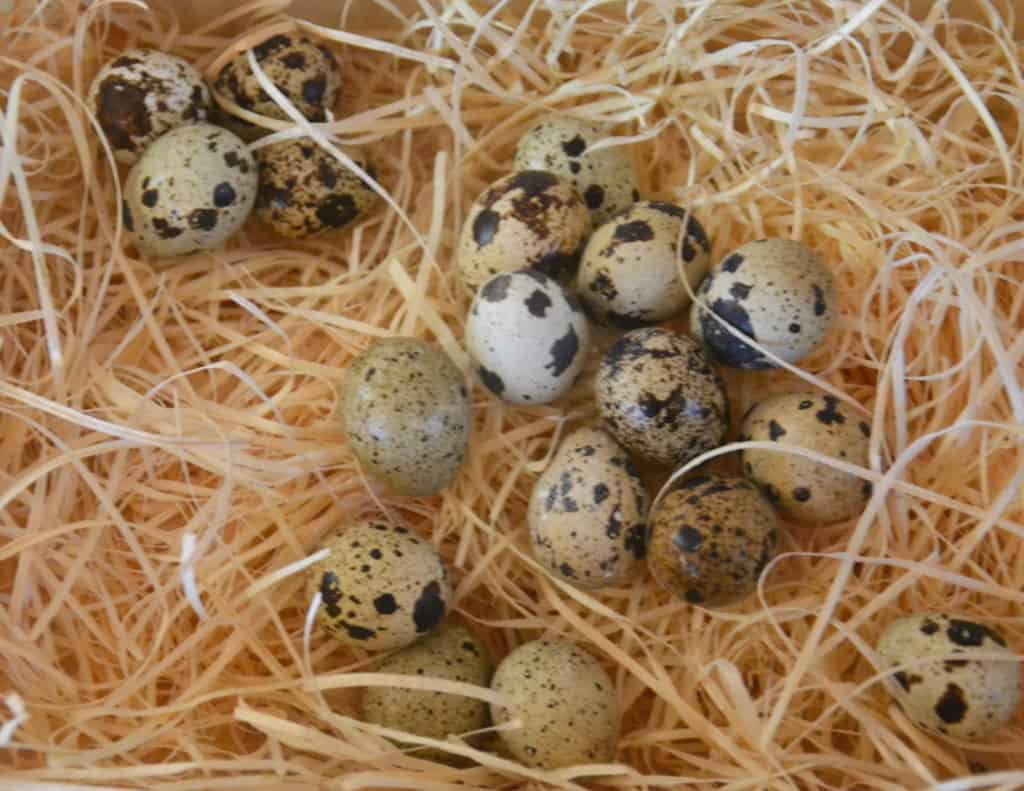 The secret with Scotch eggs is to get everything ready. Prepare three bowls with flour, eggs and breadcrumbs. I used fresh brown bread whizzed in the food processor.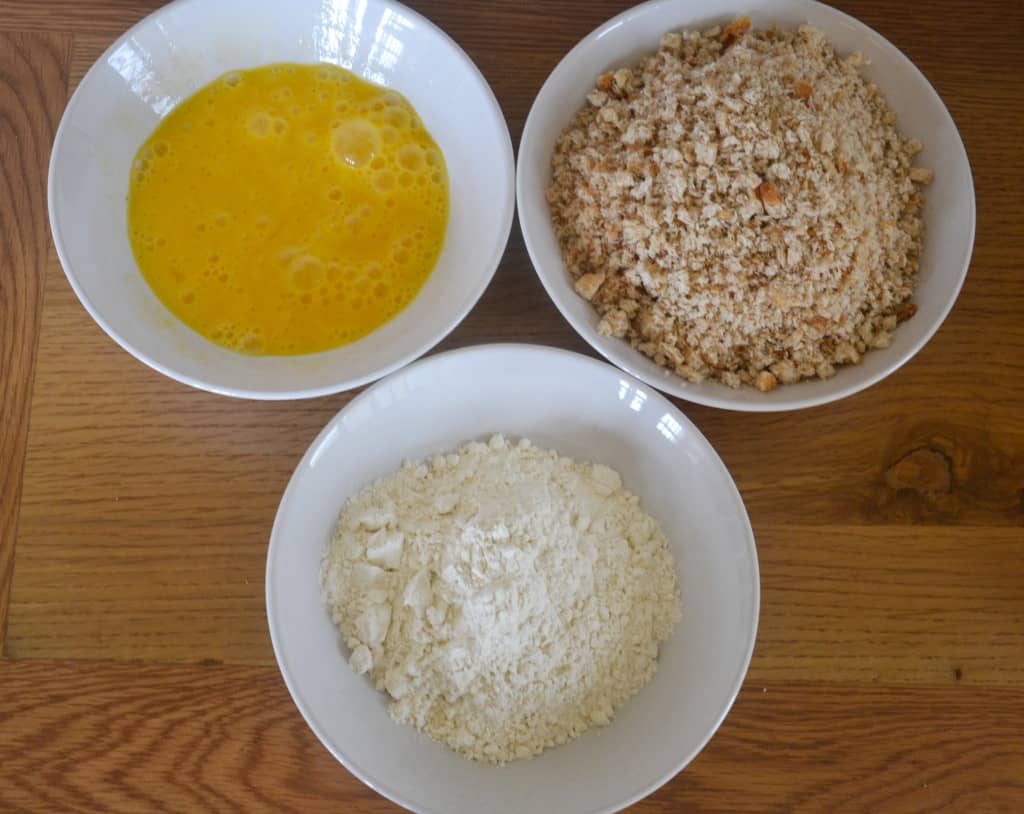 Season the sausagemeat and add the herbs. It makes it easier if you divide the sausagemeat into portions before you start. Boil the eggs for 2 minutes if you want a runny middle. I boiled for three minutes as quail eggs are fiddly to shell.  Flatten the sausagemeat into a circle with floured hands.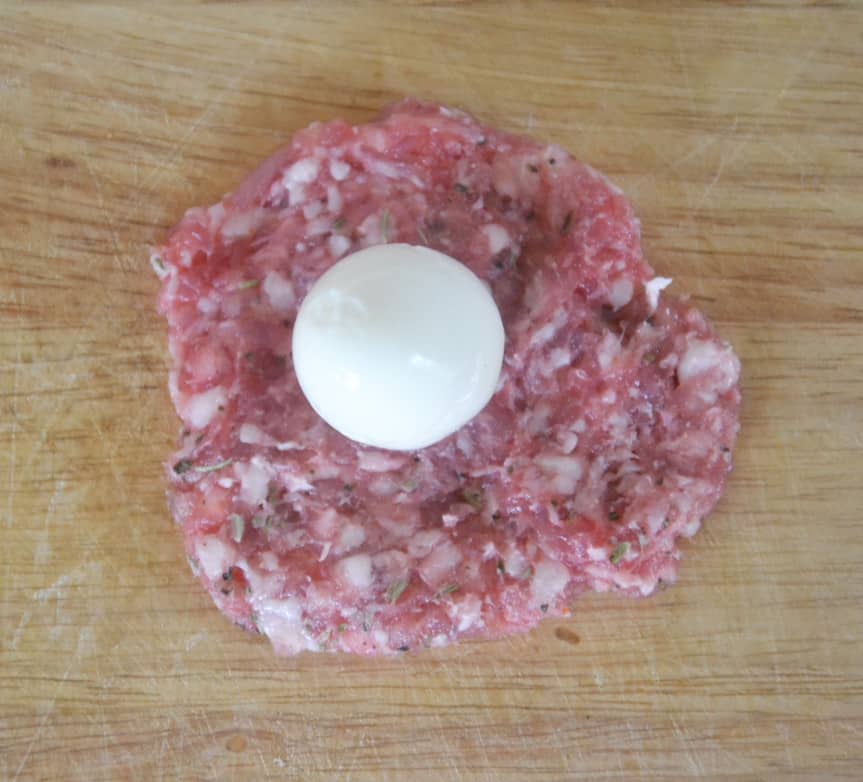 It is definitely a bit fiddly but shape the sausagemeat around the egg. It's easier if you cup it in your hand and gently cover the egg.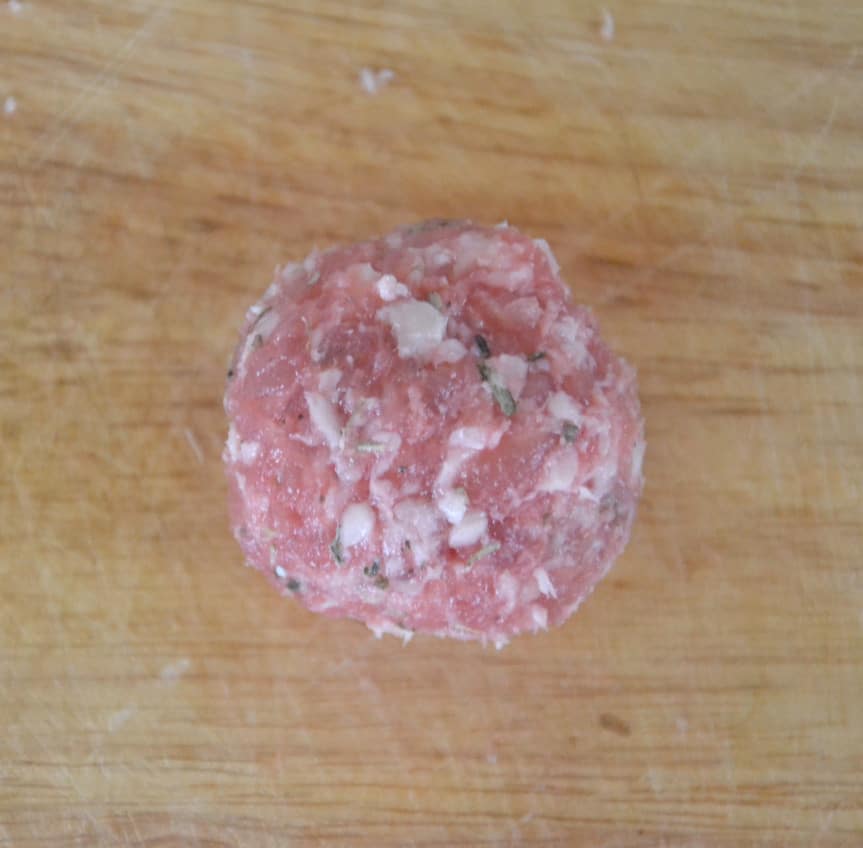 As you shape each one I find it's easier to put them in flour straightaway and then place on a board whilst the rest are shaped.
Once they have all been shaped and dipped in flour dunk them in the beaten egg and then breadcrumbs.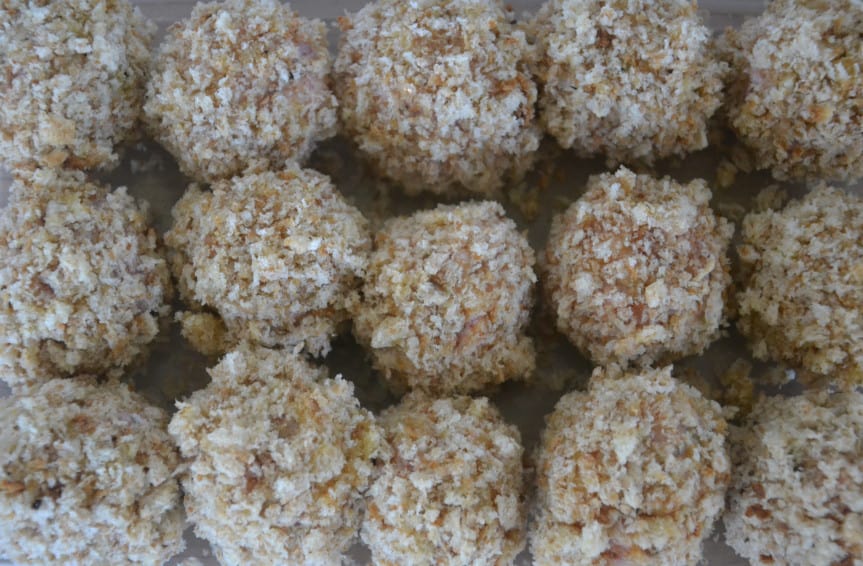 It's best to stick the lot in the fridge for 30 minutes or so to firm them up.
Deep fry at 180 C for four minutes and enjoy them while they're hot with red onion chutney or a bit of mustard, lovely!
Shop bought Scotch eggs? Nah....
Does anybody have some other variations?
Recipe Card
Quail Scotch Eggs
Quail eggs, wrapped in sausagemeat, coated in breadcrumbs and then deep fried until golden
Ingredients
12

quail eggs

400

g

sausagemeat

3

tbsp

plain flour

2

beaten eggs

140

g

fresh breadcrumbs

oil for frying

1

tbsp

of dried savoury/sage or mixed herbs
Instructions
Simmer the eggs in boiling water for 3 minutes. Plunge into coldwater and carefully peel.

Whilst the eggs are cooling prepare bowls with breadcrumbs, egg and flour.

Combine the sausagemeat with dried herbs and season well.

Divide the sausagemeat into portions with floured hands and then flatten each portion into a circle with the egg in the middle.It's easiest to keep it in your hand to form the sausagemeat around the egg.

Prepare the rest of the eggs and dip the balls in flour as you go.

Dip the balls in the beaten egg and then the breadcrumbs.

Place in the fridge for about 30 minutes before deepfrying at 180 C for 4 minutes.
Nutrition Facts
Quail Scotch Eggs
Amount Per Serving
Calories 179
Calories from Fat 99
% Daily Value*
Fat 11g17%
Cholesterol 127mg42%
Sodium 321mg14%
Potassium 128mg4%
Carbohydrates 10g3%
Protein 9g18%
Vitamin A 113IU2%
Vitamin C 1mg1%
Calcium 34mg3%
Iron 1mg6%
* Percent Daily Values are based on a 2000 calorie diet.