Tomatoes. Preserved, Oven Dried Tomatoes are not the obvious choice as a gift but if you have a glut of tomatoes this is an easy way to use them up.
Buying gifts in rural France is not easy and many preserved foods are expensive. It's also customary to take a homemade item for the host if you are invited to someone's home for drinks or dinner.  These tomatoes are always well received as they are so versatile.
It is dead simple. Just a few hours in the oven but you don't need to do anything!
I started with 16 plum tomatoes but use whatever you have. Obviously smaller tomatoes will need less cooking time.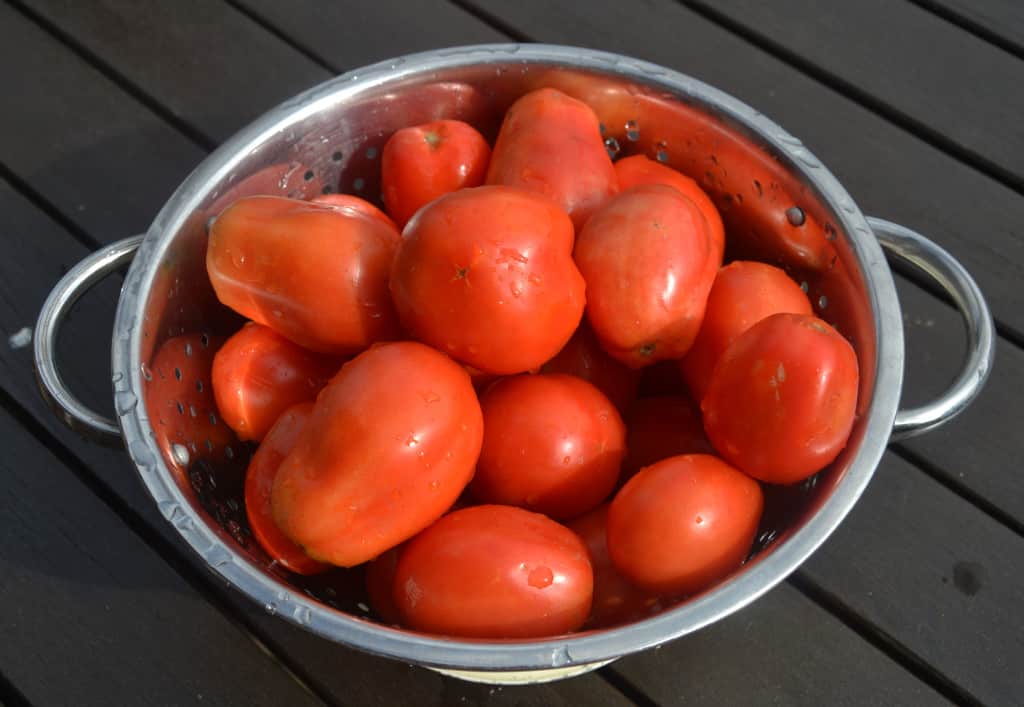 Wash and slice and half from the core on a wire rack over a baking sheet, lined with foil.
Sprinkle over  salt, sugar, dried basil and olive oil.
Stick them in the oven on the lowest setting, with the door ajar for about 8 hours. They should be pliable but dry.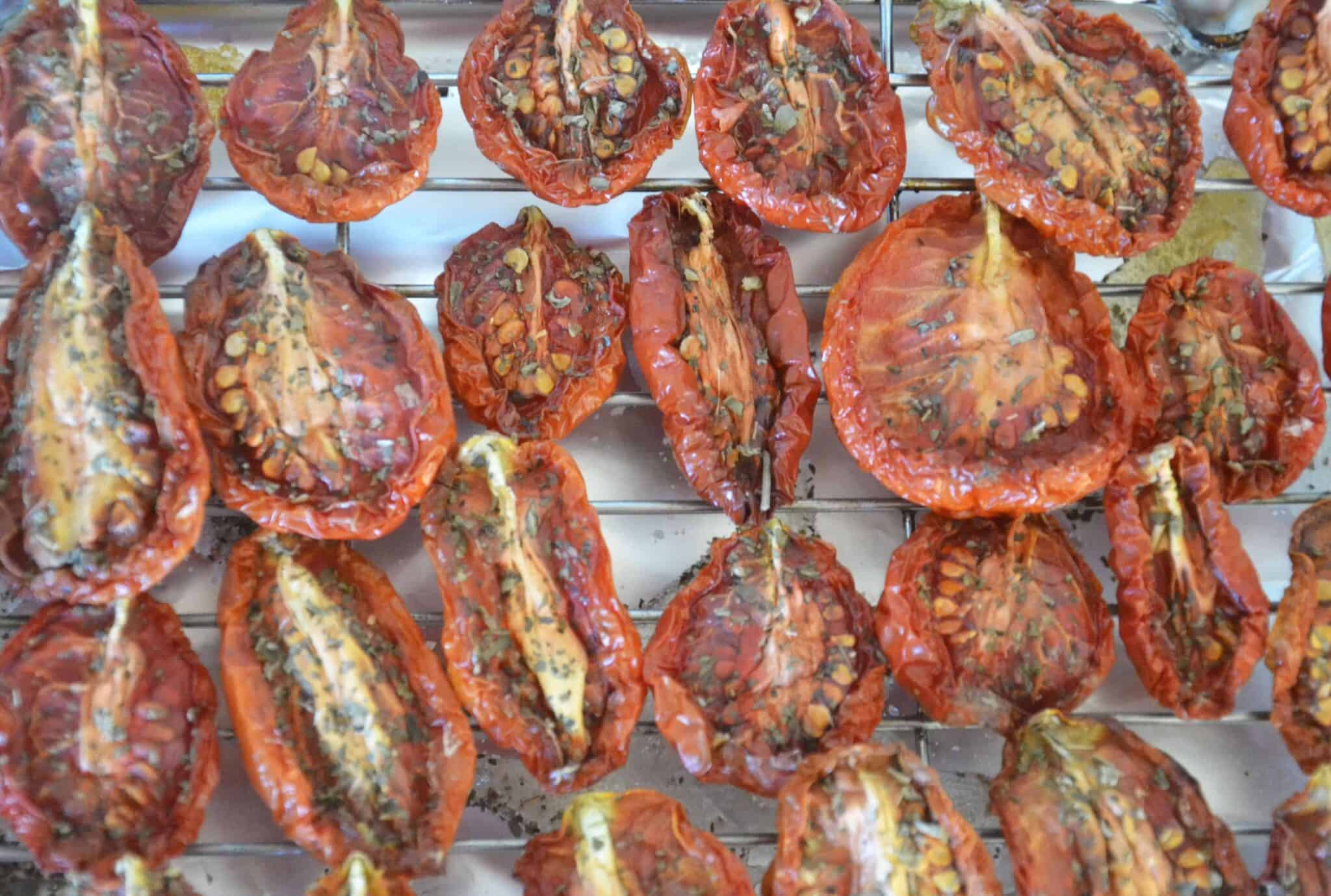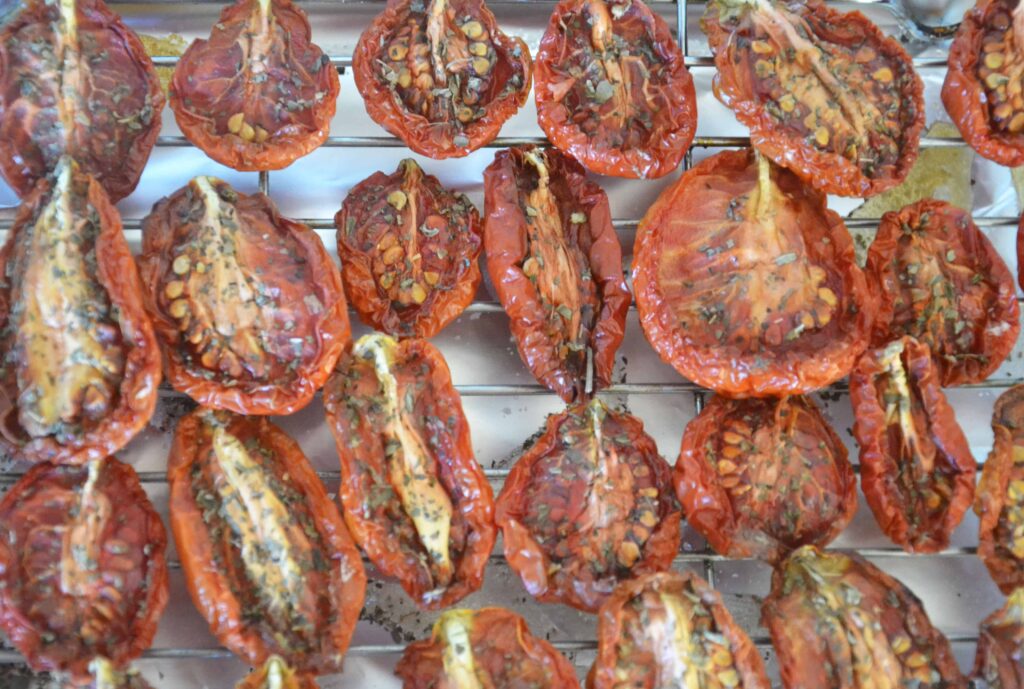 Divide the mixture between 4 sterilised jars.  You can add finely sliced garlic and herbs at this point.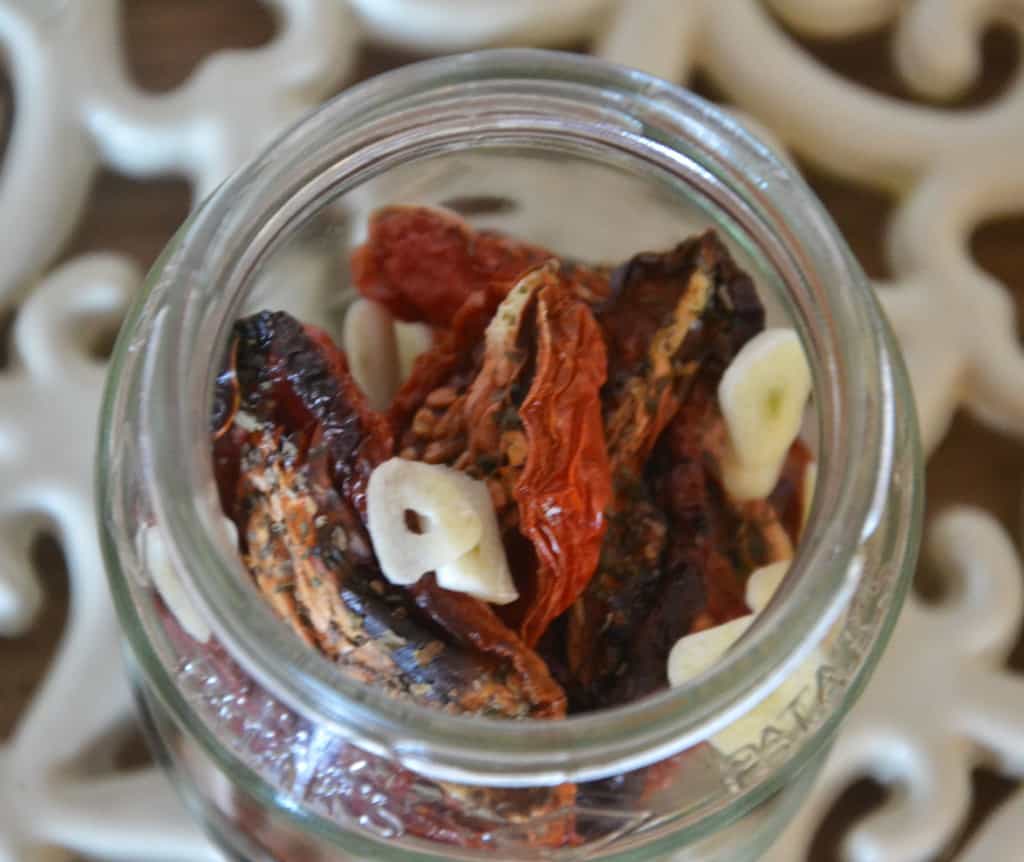 Top up the jars with olive oil. Shake slightly to get rid of any air and seal.
Then the jars are ready to decorate.
With labels...
And hats...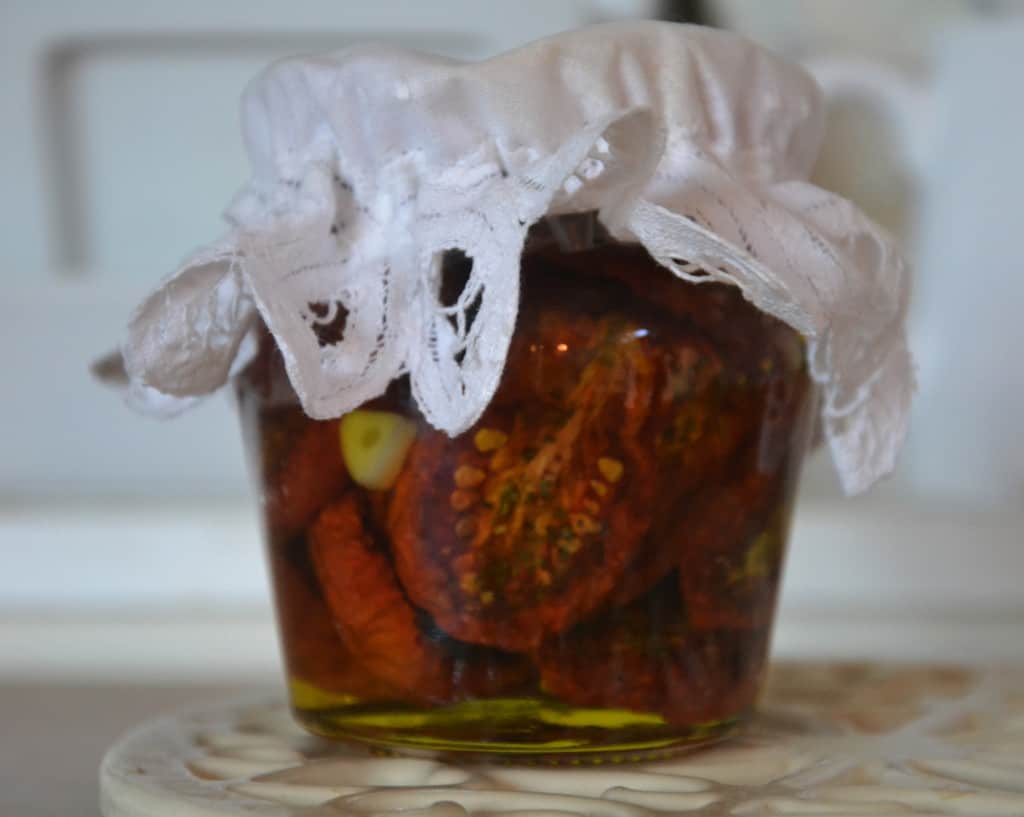 They should last for 2 years.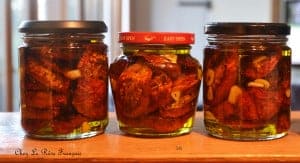 Preserved, Oven Dried Tomatoes
Preserved tomatoes in olive oil
Ingredients
1

kg

or 16 plum tomatoes

sliced in half from core

olive oil

salt

dried basil

sugar

2

sliced garlic cloves

extra dried herbs
Instructions
Place the tomatoes, cut side up, on a wire rack over an oven tray.

Roast on lowest setting for about 8 hours with the door slightly open.

Remove when dry and pliable and pot into about 4 sterilised jars.

Cover totally with olive oil.
Notes
They should keep for 2 years. Enjoy with cheese or pasta dishes.
Great as a gift.