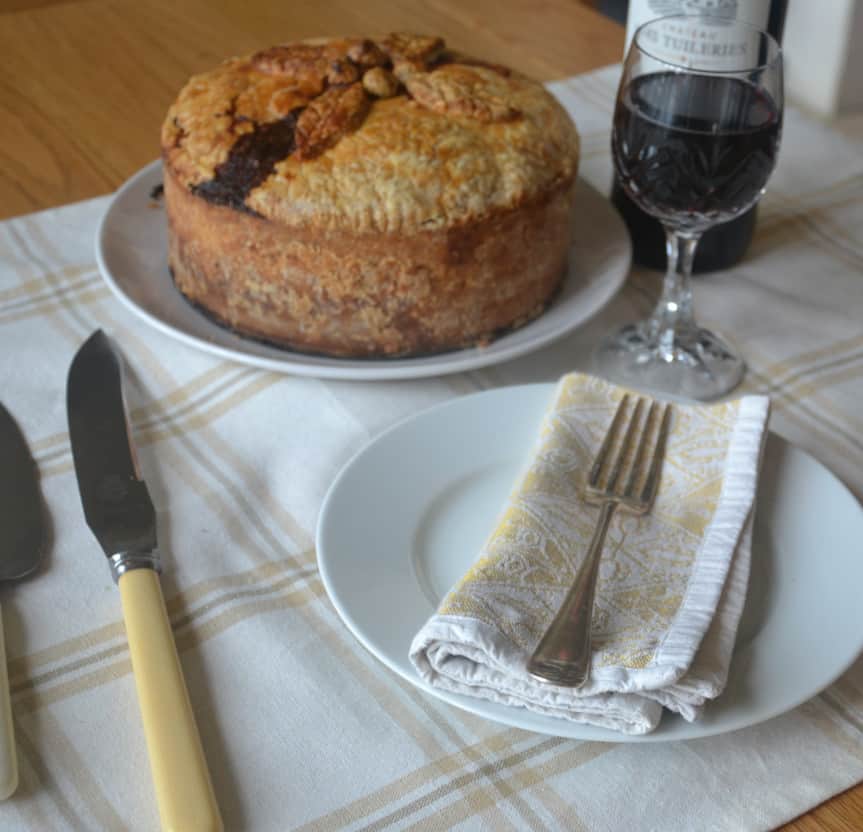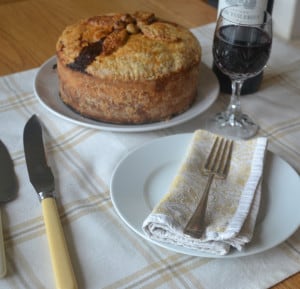 This is no ordinary turkey pie..... It is a cranberry, turkey, minced pork and hot water crust pastry pie that not only looks beautiful but tastes amazing. My confession here is that the original idea for this came from a Christmas cookbook, which I have adjusted over the years to suit and strangely enough, this is the first time I've made this for Christmas! For the last ten years or so this pie has been my entertaining and celebratory pie. It always gets a few 'aahs' and 'oohs' s I thought I would share it with you.
You may be looking at this and thinking that it looks far too complicated. It's not. This recipe is very simple and the pastry can be patched, as long as you work quickly. The secret is to get everything measured out and ready before you start and after that it is mainly an assembly operation.
You can use fresh cranberries or dried. If you have dried ones, like me, I like to stick them in a bowl and pour boiling water over to plump them up while I'm getting the other ingredients ready.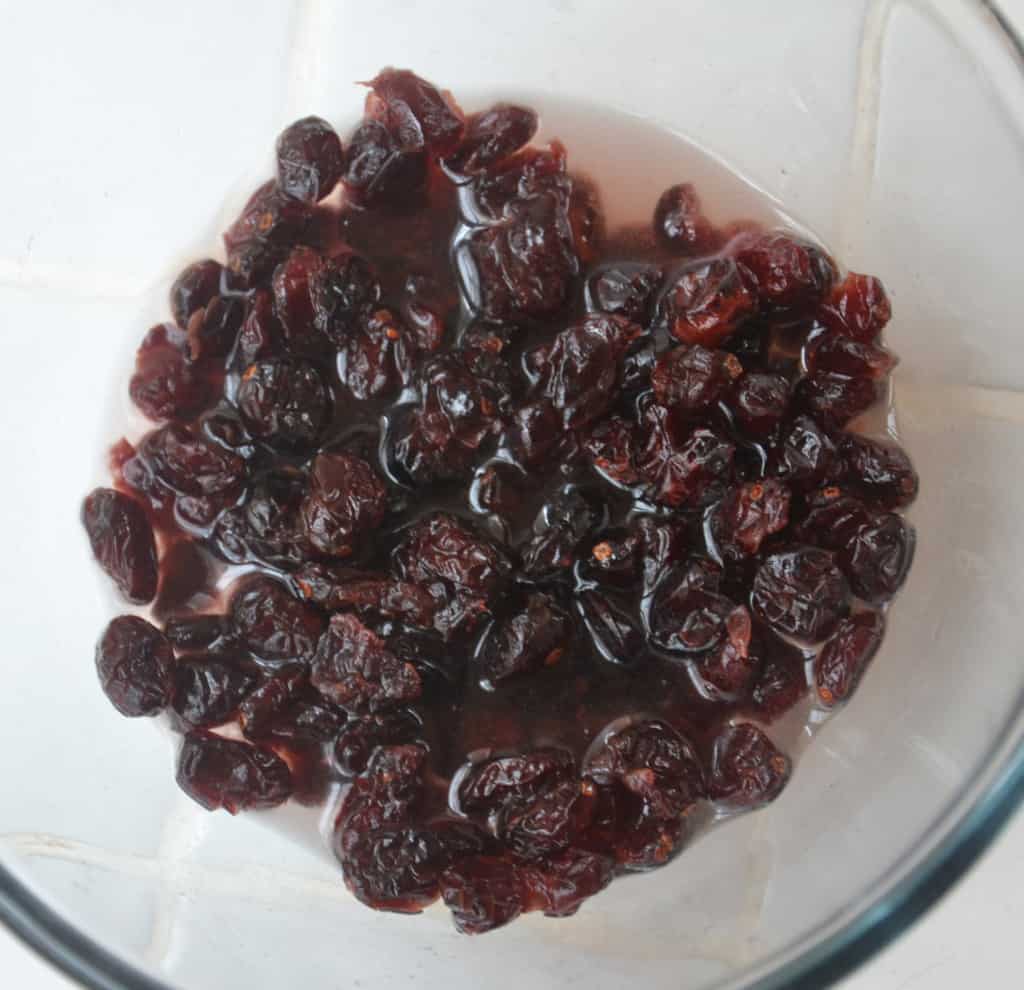 Add the shallots to the mincemeat along with seasoning and herbs.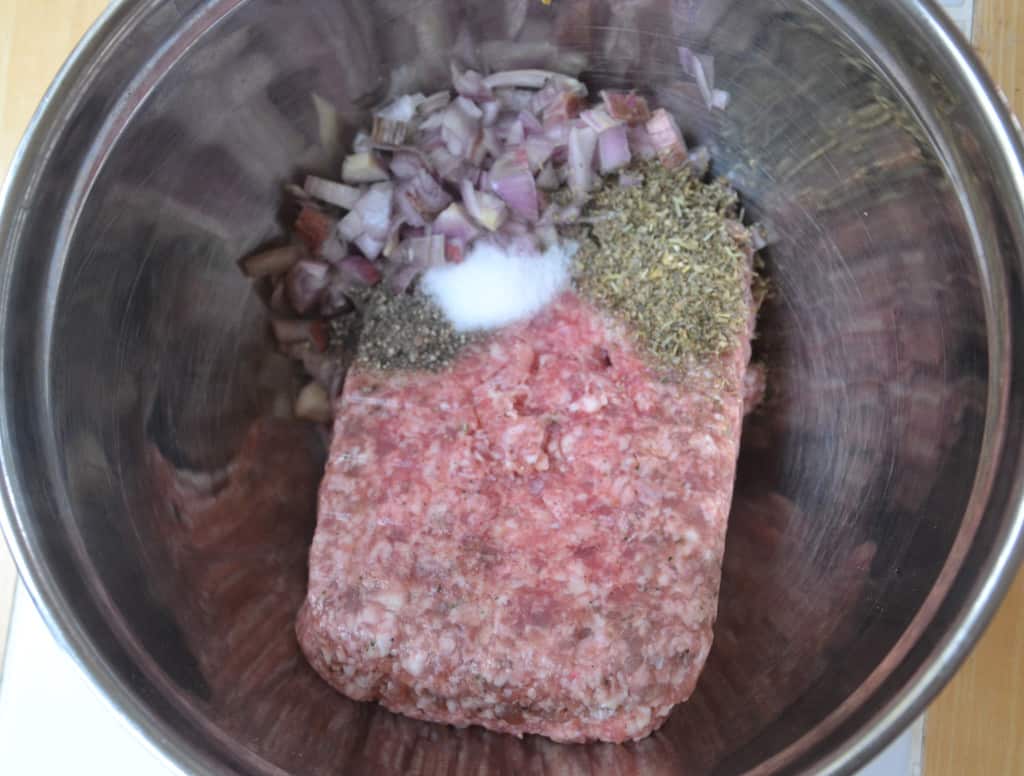 Mix well and divide the mixture into two portions.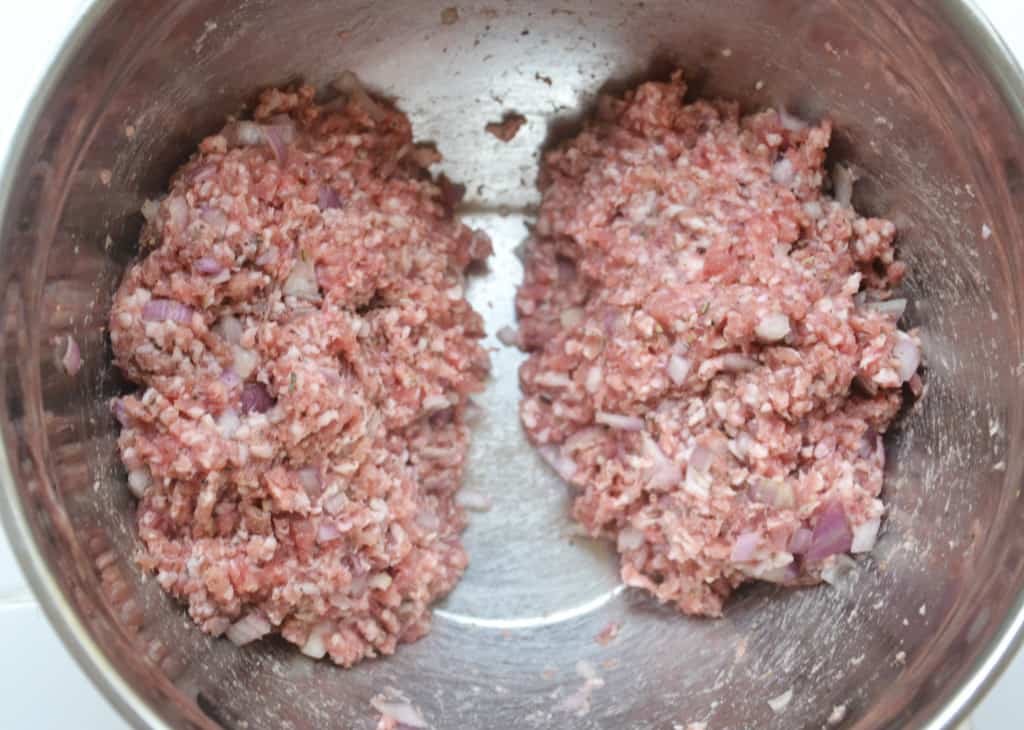 Make the pastry by combining plain flour and salt.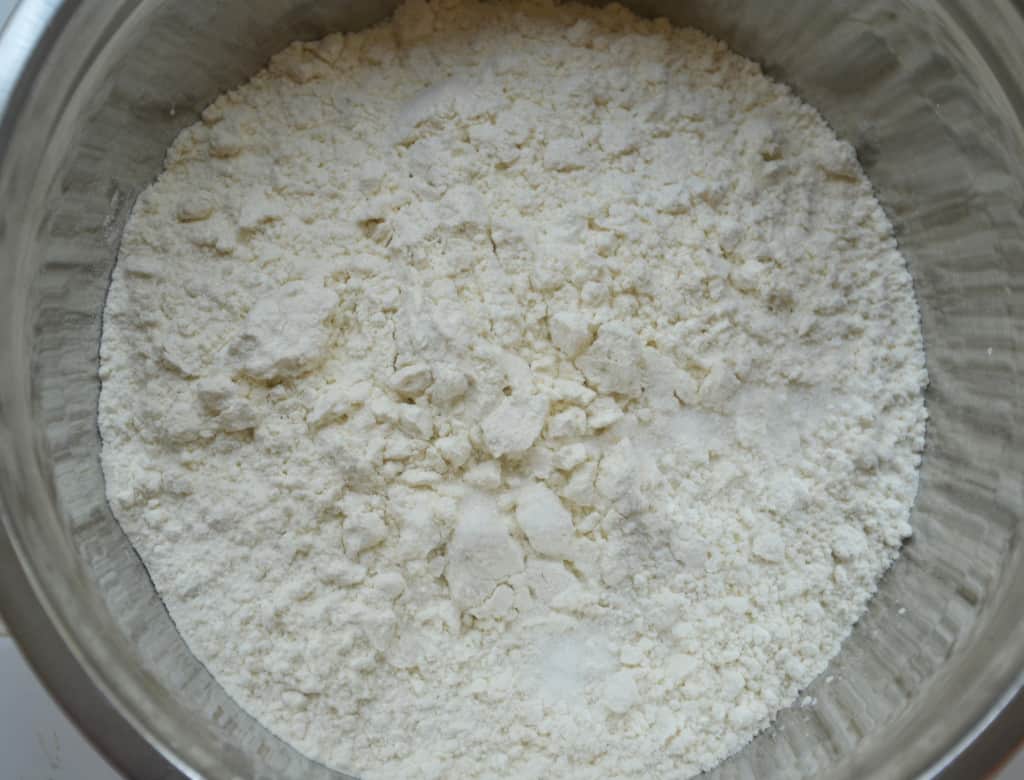 Then heat the milk, water and lard in a saucepan until it bubbles.
and then pour into the flour. Beat the mixture quickly.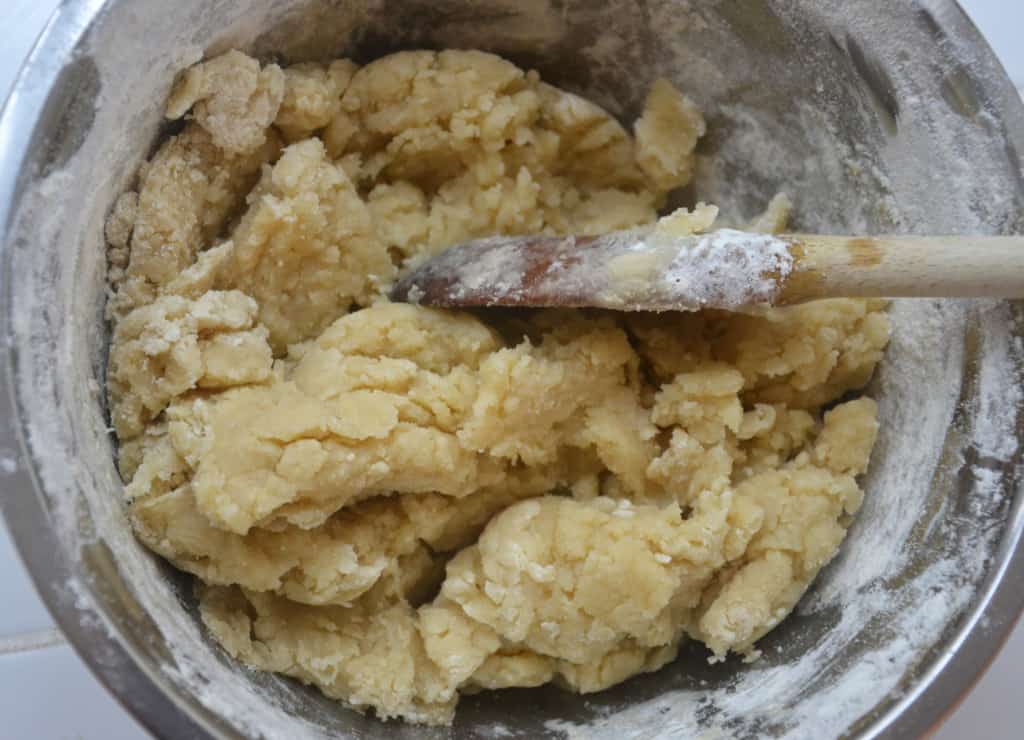 Turn out onto a floured board and very quickly knead quickly. Cut off a third of the dough and wrap in clingfilm for the lid. Roll out the remainder to cover the bottom and sides of a 71/2 inch spring form tin.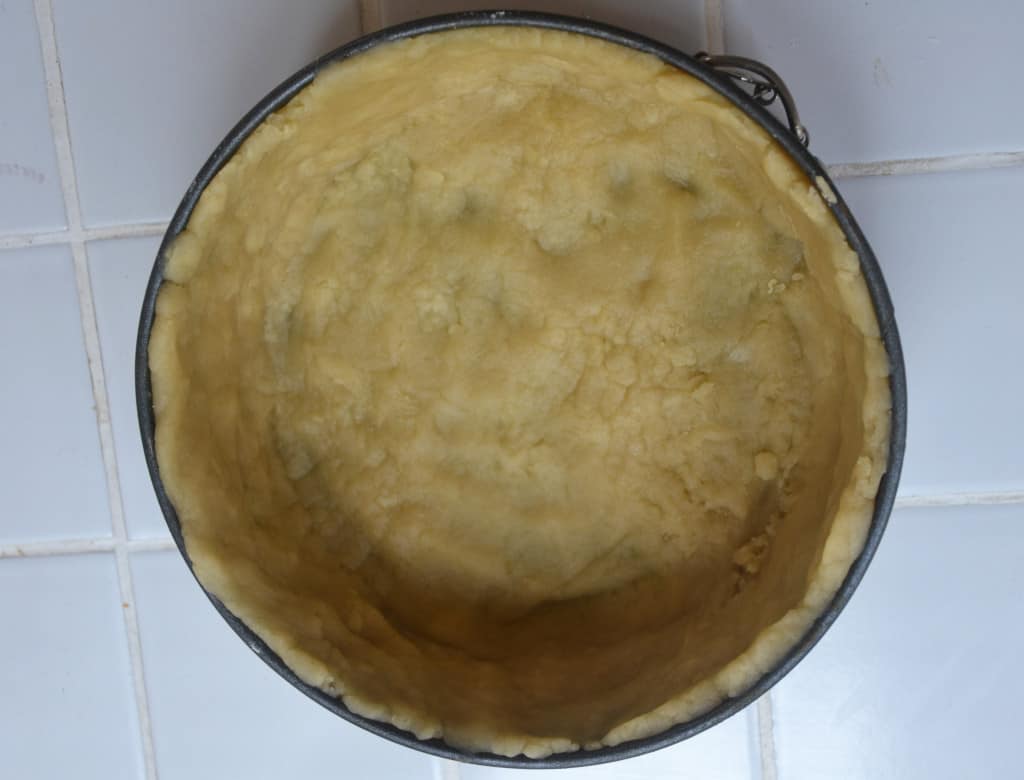 Remember, this pastry is tricky but forgiving. Just get it in the tin somehow as even as you can as fast as you can!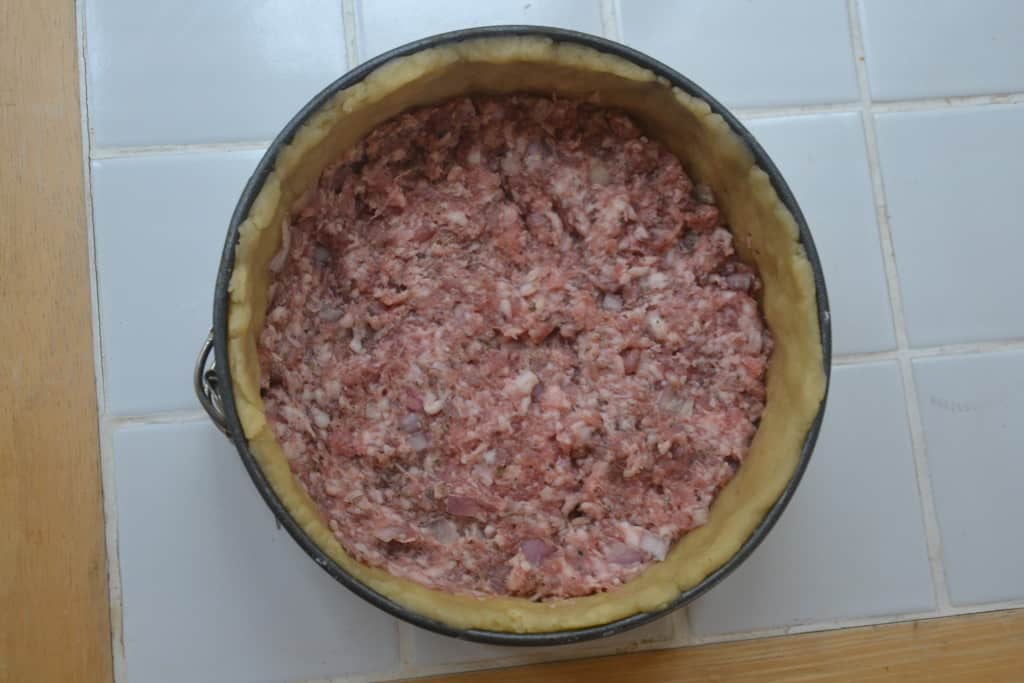 Push half of the mincemeat into the dish.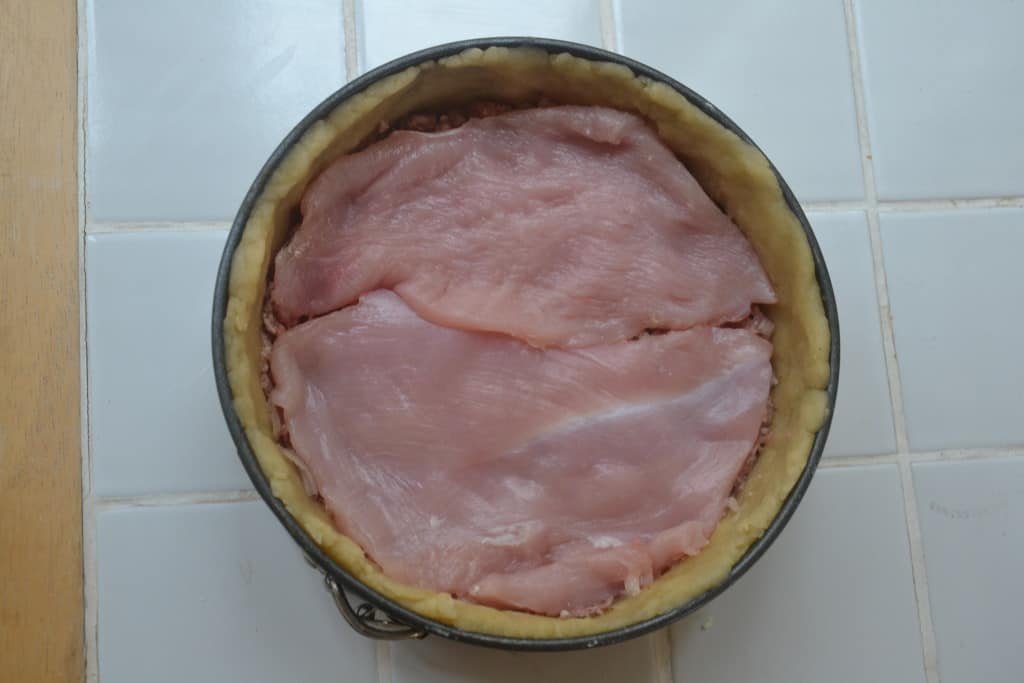 Follow this by adding a layer of turkey escalope and then the drained dried cranberries.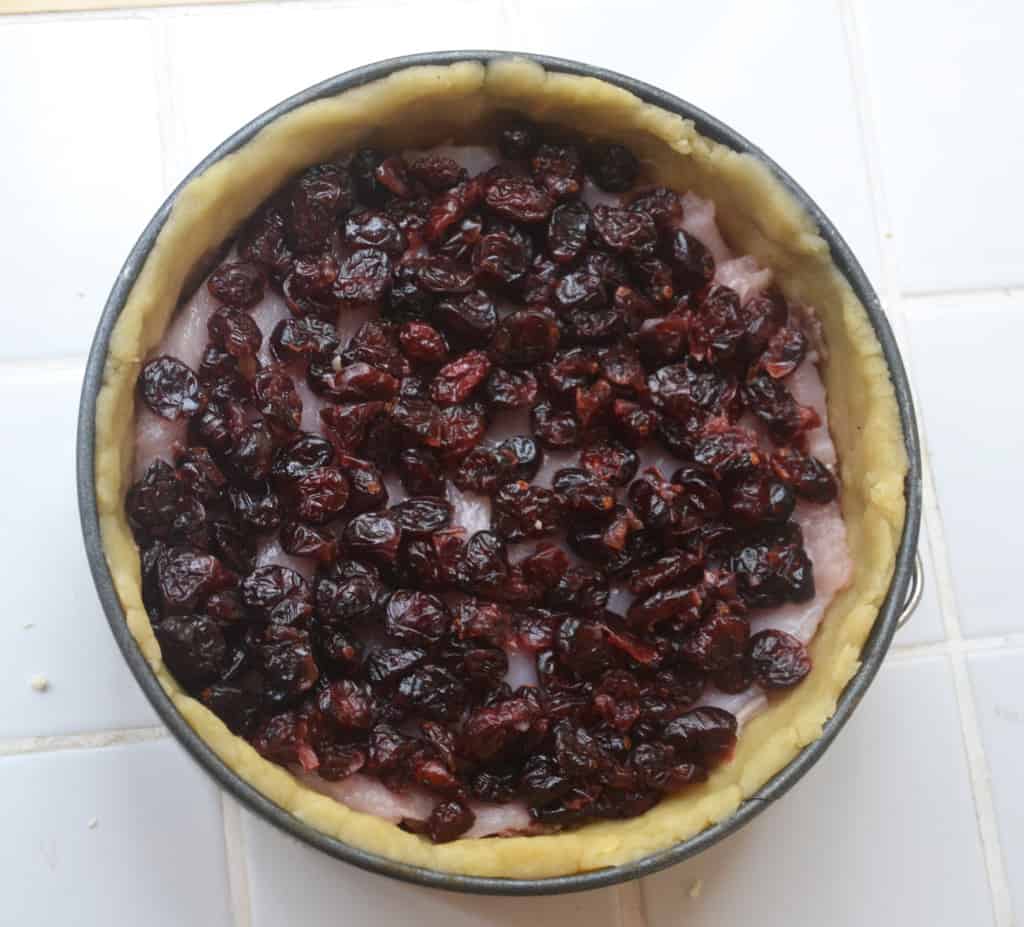 Add another layer of turkey and follow with the remaining mincemeat.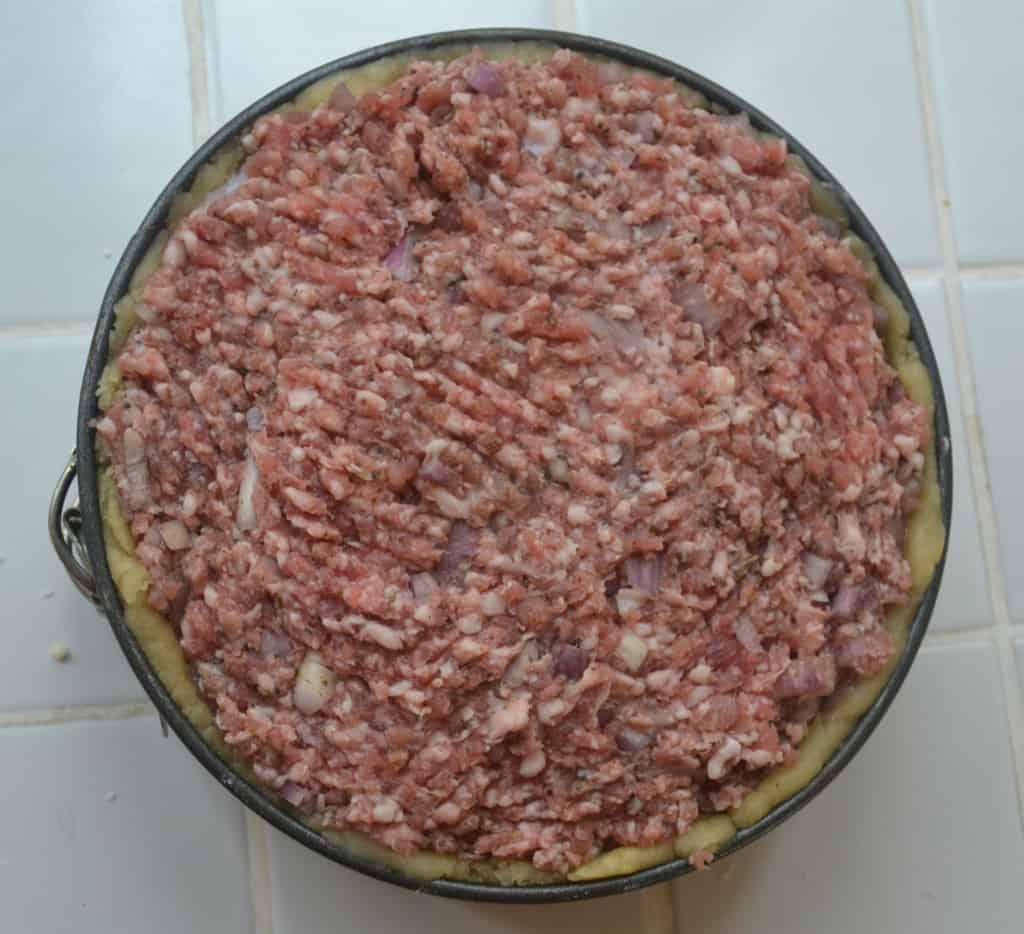 Roll out the remaining pastry for the lid and seal with beaten egg. Make a steam hole and decorate and cover the top with egg wash. Be sure to seal the top to the sides by using a fork. Cook for 2 hours at 180 C, Gas Mark 4.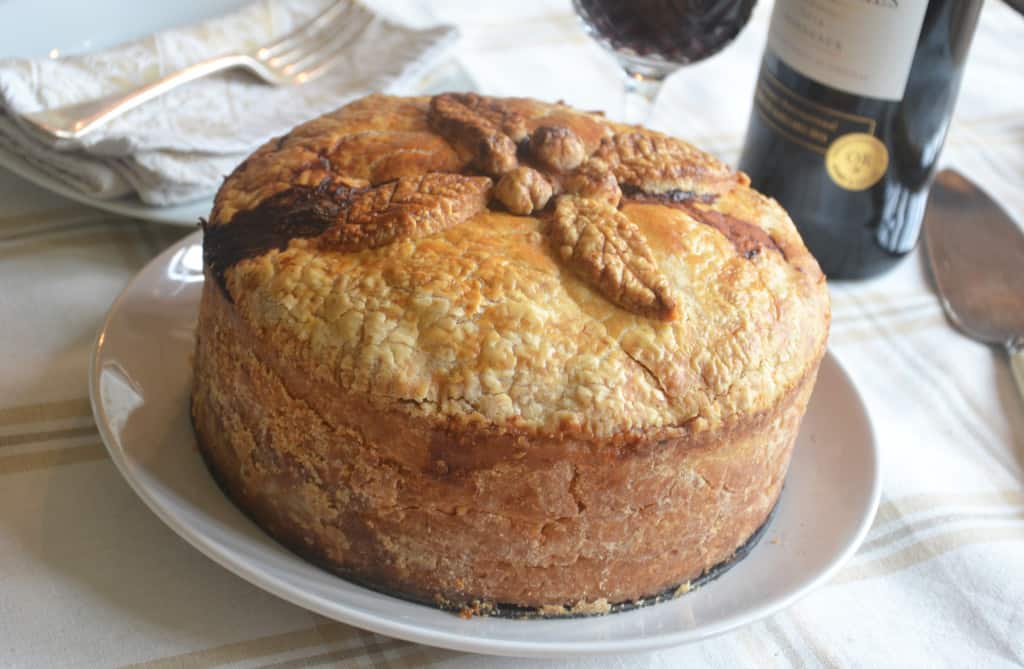 Leave it in the tin to cool and refrigerate overnight before opening the pie.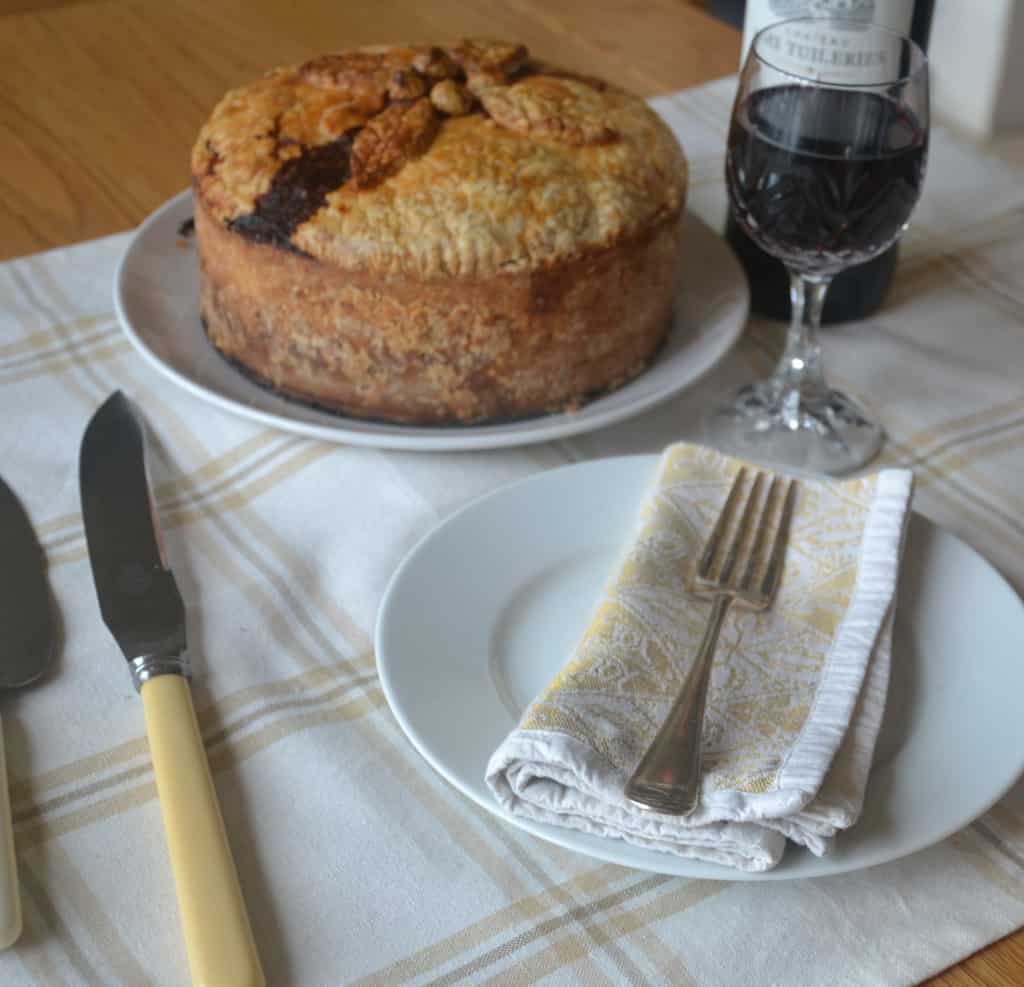 This is a great pie for any celebration with crumbly pastry, moist meat and juicy cranberries. I have to say, it never lasts very long!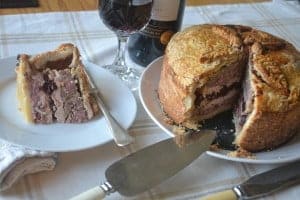 Celebration Turkey Pie
A celebration pie of cranberries, turkey and sausage meat in a hot water pastry crust.
Ingredients
800

g

good quality minced pork

1

tbsp

mixed herbs

1

tsp

salt and 1 tsp pepper

2

minced shallots

150

g

dried cranberries

400

g

turkey/chicken escalopes to fit 2 layers

450

g

plain flour mixed with 1 tsp salt

150

g

lard

150

ml

of water and milk

Beaten egg to glaze
Instructions
Add boiling water to the cranberries.

Combine the mincemeat with salt, pepper and herbs and then divide the mixture into two.

Make the pastry by heating the milk, water and lard in a saucepan until boiling.

Add the mixture to the flour and beat quickly to combine.

Tip out onto a floured board and knead quickly.

Reserve one third in clingfilm for the lid.

Roll out the remaining dough to cover the bottom and sides of a 7 and 1/2 inch spring form, loose bottom tin. Patch if needed.

Layer in the mincemeat followed by turkey, drained cranberries, turkey and final layer of mincemeat.

Roll out the lid and use beaten egg to seal with a fork, pulling the sides away from the tin.

Make a steam hole and decorate with the pastry scraps.

Glaze the top with remaining egg and then cook at 180 C,Gas Mark 4 for 2 hours.

Leave in the tin overnight before unmoulding.
Nutrition Facts
Celebration Turkey Pie
Amount Per Serving
Calories 478
Calories from Fat 171
% Daily Value*
Fat 19g29%
Cholesterol 81mg27%
Sodium 138mg6%
Potassium 449mg13%
Carbohydrates 49g16%
Protein 28g56%
Vitamin A 825IU17%
Vitamin C 6.8mg8%
Calcium 79mg8%
Iron 3.2mg18%
* Percent Daily Values are based on a 2000 calorie diet.
Notes
Disclaimer
The nutritional information provided is approximate and is calculated using online tools. Information can vary depending on various factors, but we have endeavoured to be as accurate as possible.