Estimated reading time: 4 minutes
These Parmesan cauliflower steaks are a delicious way to enjoy cauliflower.
Forget tasteless, watery boiled cauliflower and try this version where it is sliced and roasted in the oven until it becomes sweet and nutty.
Add to that the crunch of polenta mixed with chilli and Parmesan and cauliflower gets exciting!
Perfect for vegetarians as a main course or for meat eaters as a side dish too.
Bon appétit!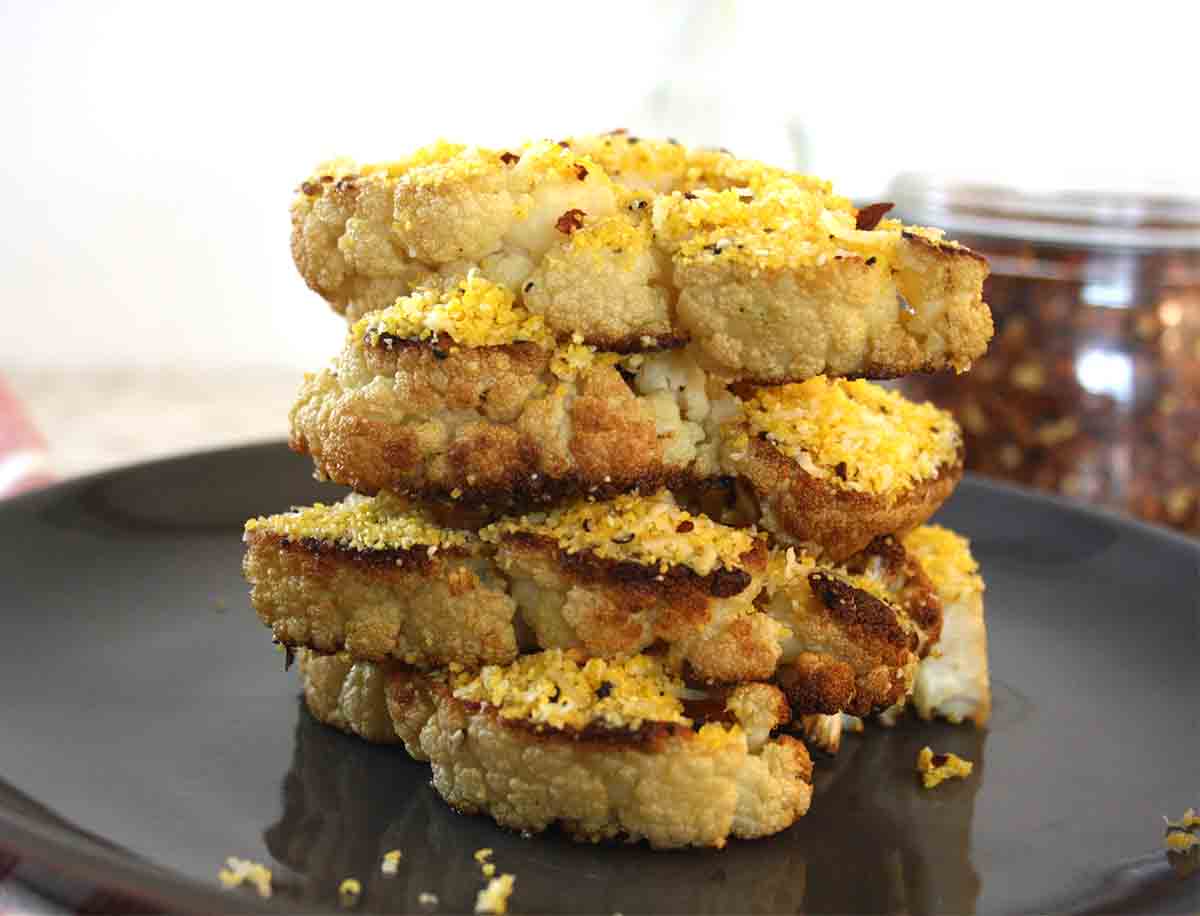 Jump to:
Why you will love this recipe
How do you cook cauliflower? Do you normally just boil or steam it? Or, are you like me and often feel compelled to drown it in a cheese sauce to get some flavour into it?
Roasting the cauliflower is easy removes some of its water and intensifies the natural sugars. This gives it a sweeter and nuttier flavour.
The polenta adds some texture and crunch and the Parmesan gives a cheese hit without loading it with the fat of cheddar.
Best of all, its easy to make!
What are the ingredients?
You will need one medium cauliflower for this recipe.
For roasting I have used some olive oil, chilli flakes, Parmesan cheese and some polenta.
You can leave out the chilli flakes if you are not keen on spice.
How do you make this?
Normally, when preparing cauliflower, the florets are cut off from the central stalk and the stalk is discarded. For Parmesan cauliflower steaks the stalk is necessary to hold the florets all together.
Begin by removing the leaves from the base as normal. Trim the base of the stalk so you can rest it on a chopping board stalk down. Next slice in half and then cut 2 cm steaks from these halves.
You will end up with some florets that will make another side dish for 4 people.
I then cut my steaks in half, but you could leave them whole for a vegetarian dinner.
Line a baking sheet with parchment paper and brush both sides of the cauliflower with olive oil.
Season with salt and pepper and roast for 15 minutes at 200C/400F.
Combine the chilli flakes, grated Parmesan and polenta in a bowl and then turn the roast cauliflower over and sprinkle on the mixture.
Return the roast cauliflower to the oven for a further 15 minutes.
It should be just tender with a delicious crunch on the outside.
Recipe FAQs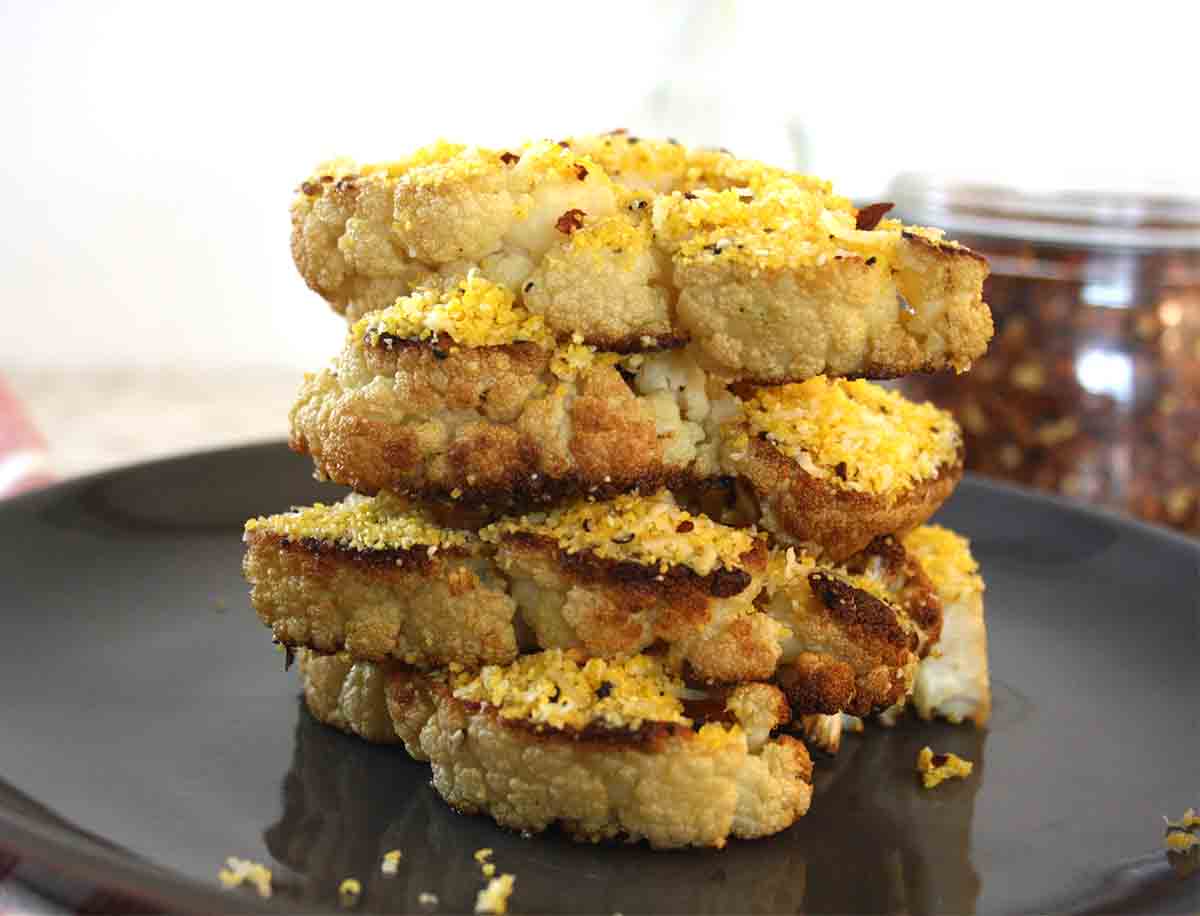 More vegetable dishes to try
Afghan Eggplant or Aubergine Curry
📋 Recipe