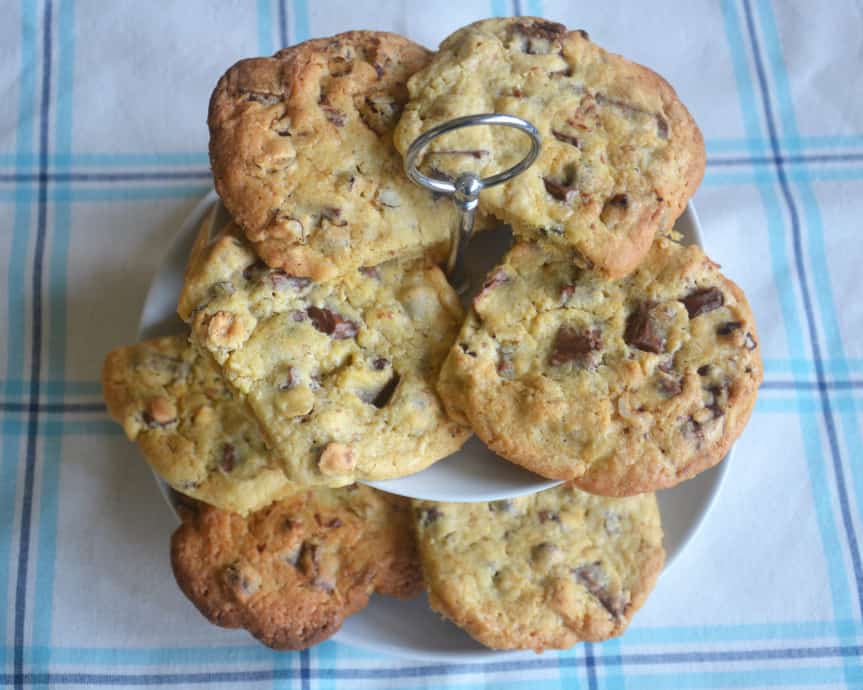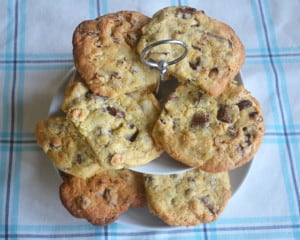 Warning......these chunky chocolate and hazelnut cookies are very naughty and therefore very good!
I remember making something like this as a child with chocolate chips and chopped nuts but this is definitely not something for children. It's not because you find yourself biting into a large chunk of chocolate or because they are huge, crispy on the outside and slightly chewy in the middle. It's because they are just not for sharing! Furthermore this recipe is really simple to make. In fact the hardest bit was stopping myself from eating the chocolate as I chopped it.
Melt some butter. I did this in the microwave in bursts until just melted. Add sugar and whisk.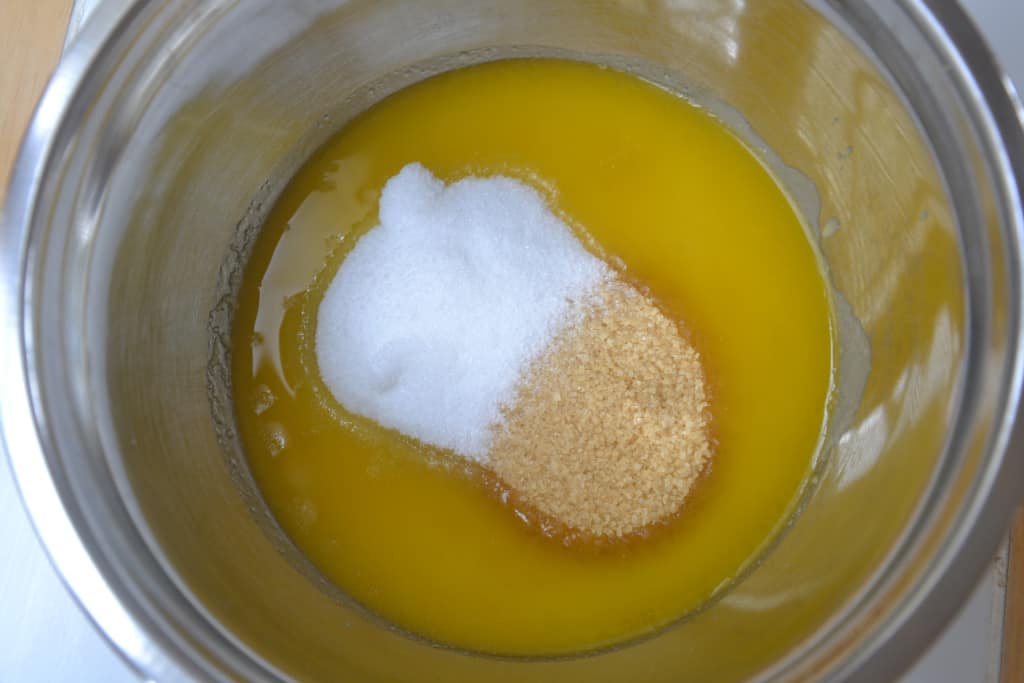 Lightly chop milk chocolate and hazelnuts. Obviously any bits that fly off the chopping board have to be eaten!
Add the flour, nuts and chocolate to the mix and stir.
Tip the mixture out onto a floured surface and form into an even shape. It doesn't matter how as you won't be able to roll it or cut it due to the large lumps! Cover in cling film and refrigerate for 30 minutes.
Divide into 12 portions about 1cm thick and place onto two baking sheets, well spread out. Bake at Gas 4 for up to 20 minutes. Cool for a few minutes and then transfer to a cooling rack. For children you could leave out the nuts and use chocolate chips and make 24 smaller cookies.
If you can bear to be parted from these gorgeous chunky chocolate and hazelnut cookies you could give them away as gifts.
Hope you enjoy!
What's your favourite cookie recipe?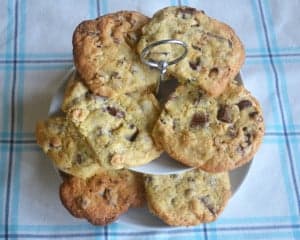 Ingredients
200

g

light brown sugar

100

g

caster sugar

1

tsp

vanilla extract

175

g

melted butter

1

egg and 1 yolk

300

g

plain flour

1/2

tsp

bicarbonate of soda

300

eating milk chocolate

in rough chunks

100

g

hazelnuts

roughly chopped
Instructions
Melt butter in the microwave and whisk in the sugars.

Whisk in eggs and vanilla.

Stir in the flour, bicarbonate, nuts and chocolate.

Tip onto a floured board and form into an oblong.

Cover in cling film and refrigerate for 30 minutes.

Divide the mixture into 12 and place 6 on each baking sheet at 1 cm thickness.

Bake at Gas 4 or 180 C for 10-20 minutes.

Leave on the sheets for a few minutes and then transfer to a cooling rack.

Store in an air tight tin.
Notes
You could chop the nuts and chocolate smaller and make into 24 smaller cookies, just reduce the cooking time.