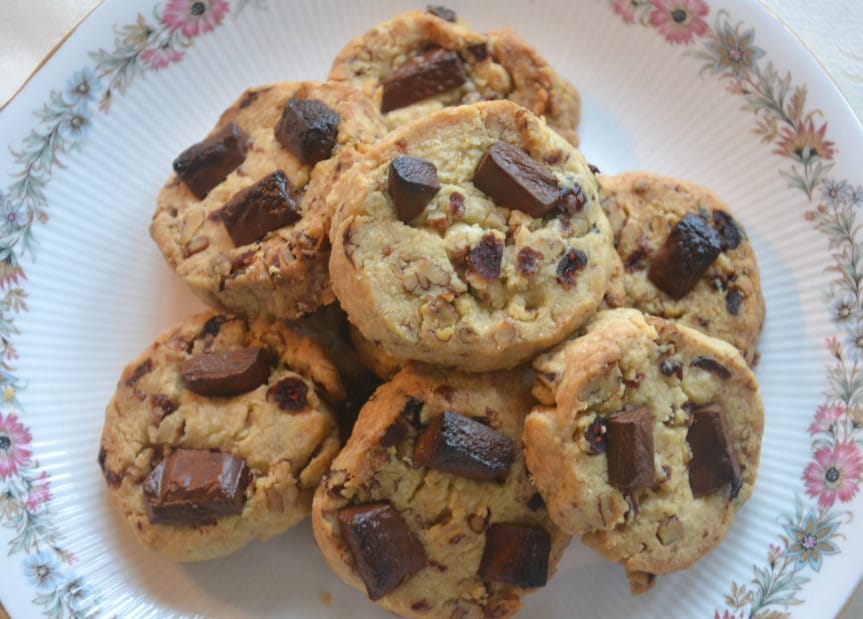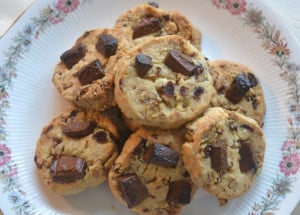 So why is it Christmas shortbread? To me it's Christmas shortbread as, growing up, the only time you could buy shortbread was at Christmas. Mostly it came in a circle where you were supposed to break off a portion. It never worked that way, you either had a massive bit or a pile of dust. Nowadays in the UK you can buy all sorts with chocolate chips, in all shapes and sizes. In France they don't really have biscuits for Christmas in a fancy tin so I just had the perfect excuse to make my own. Cranberries are a Christmas staple, pecans are my favourite nuts and everyone, well mostly everyone, likes chocolate......This is a very basic shortbread mix so to start with cream the butter and sugar.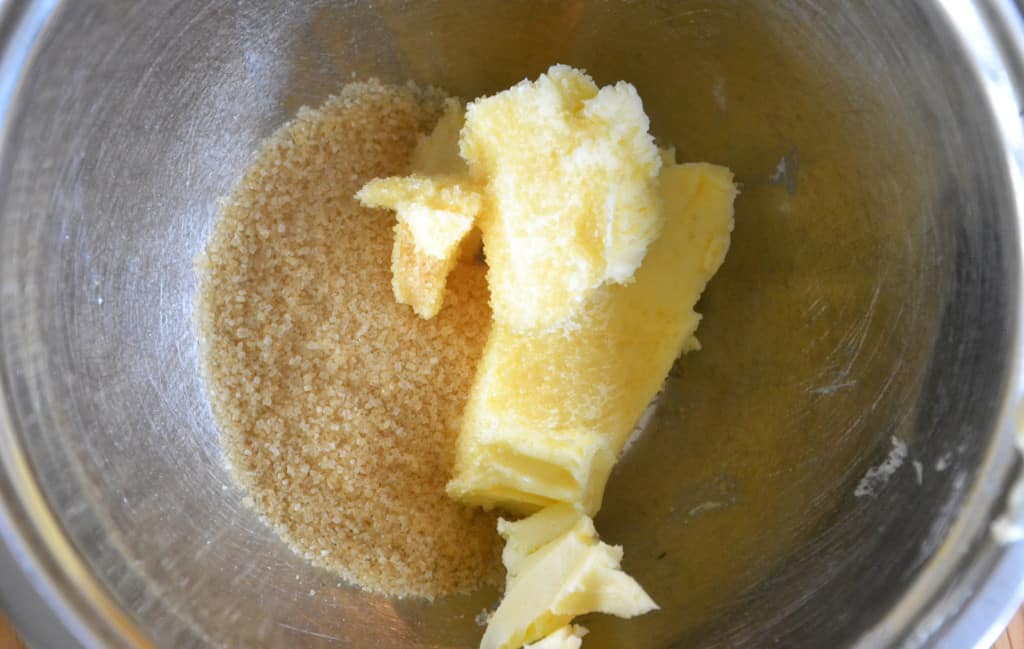 Chop the cranberries and pecans and mix with the flour.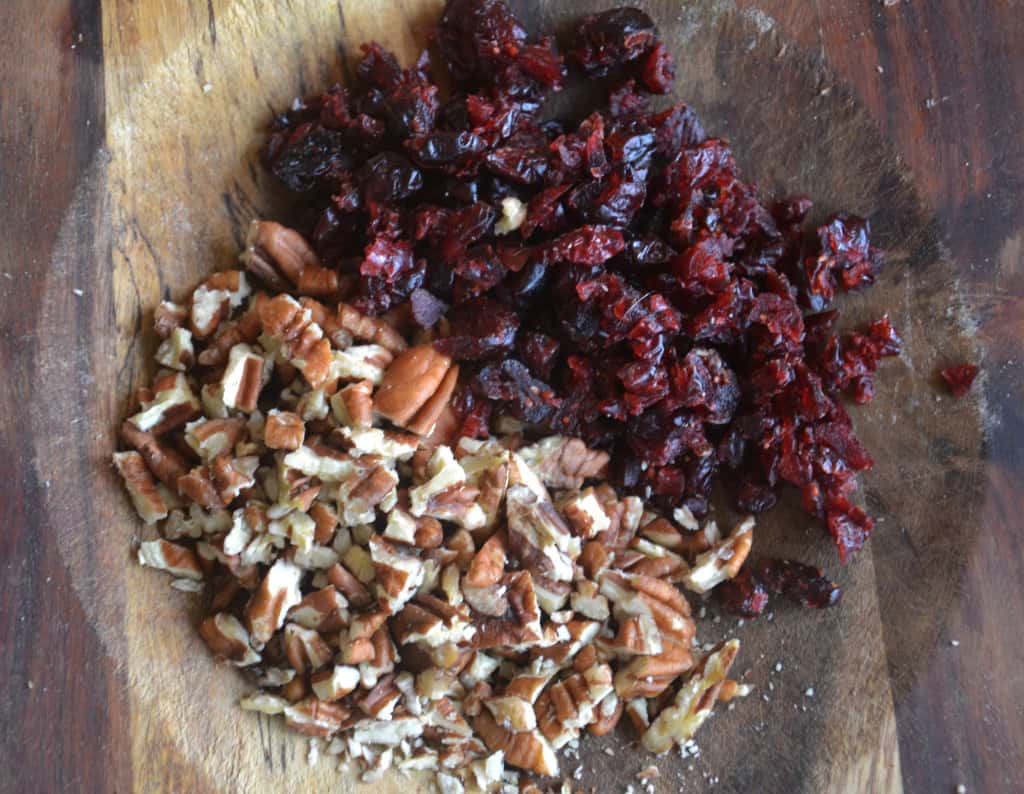 Add the flour mix to the butter and sugar and combine to form a dough. You can add a small amount of milk but use sparingly or the shortbread won't melt be meltingly naughty.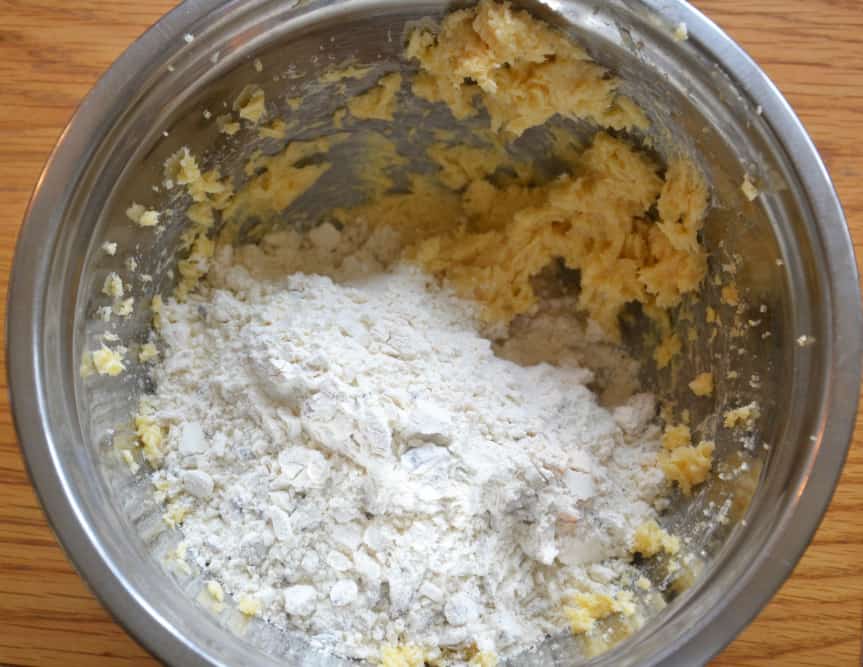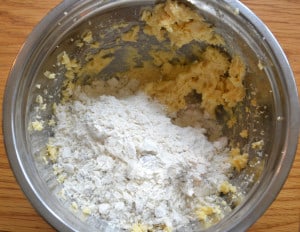 Make the dough into a cylinder and wrap in clingfilm. Chill for an hour.
Slice into 12 rounds and place on a baking sheet. Press pieces of chocolate carefully into the dough.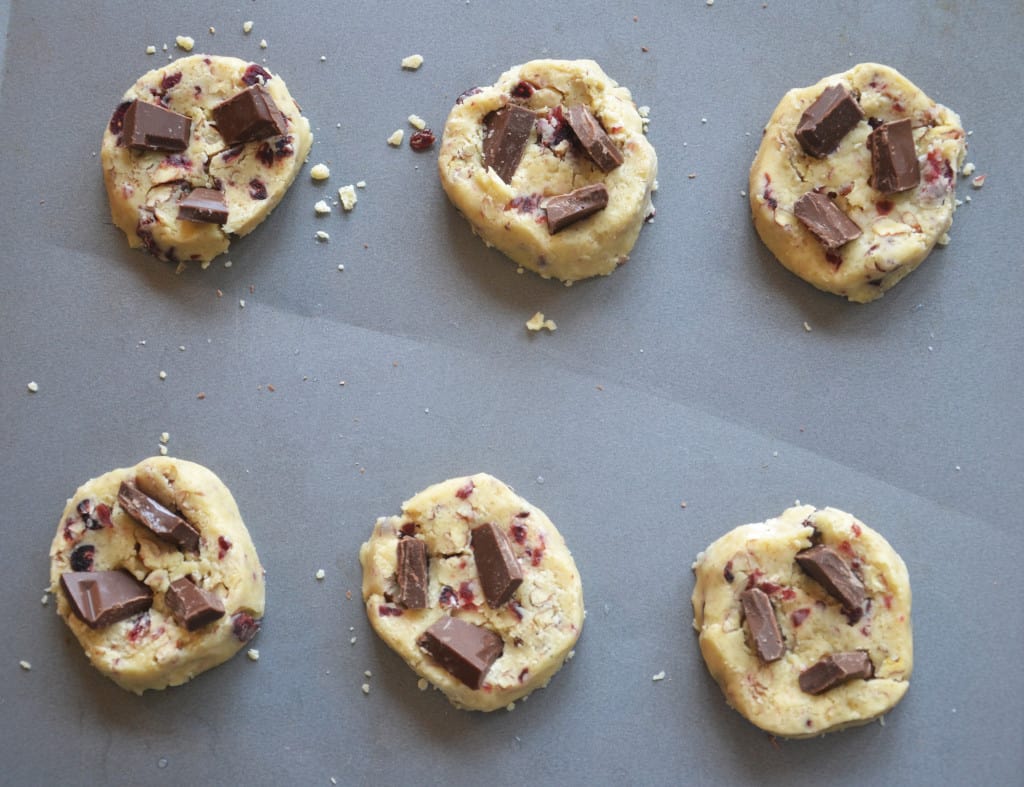 Bake at 180 C, Gas Mark 4 for about 12 minutes. Cool on the tray for a few minutes before moving to a rack.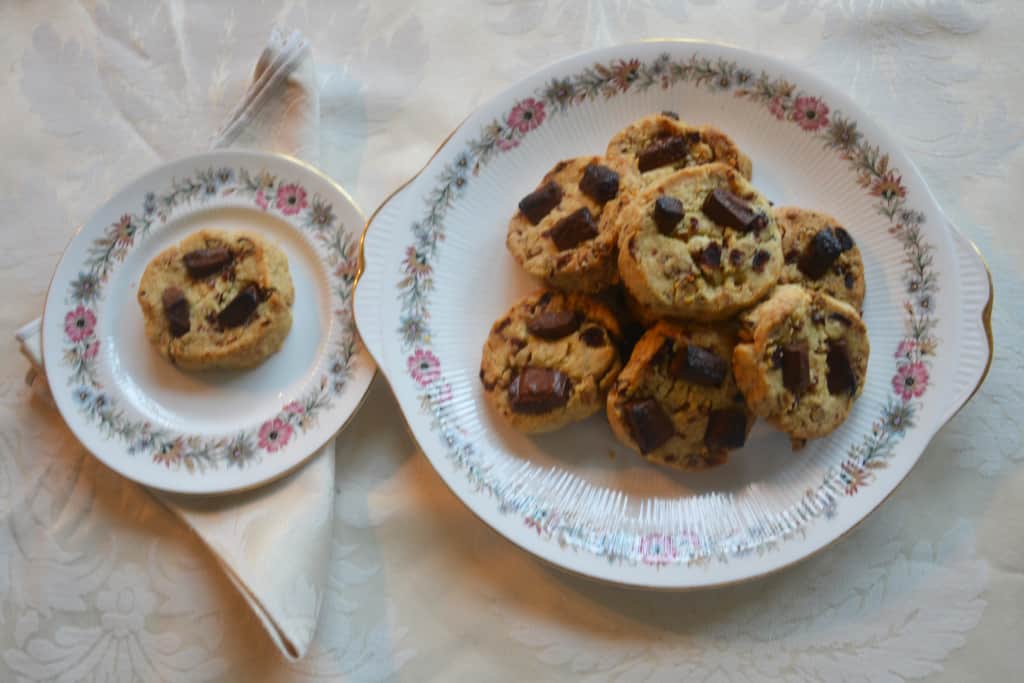 Enjoy!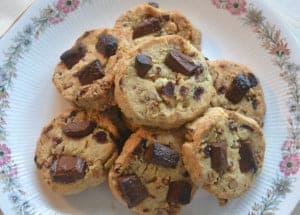 Christmas Shortbread
Melting, buttery shortbread with pecans and cranberries and studded with chocolate.
Ingredients
50

g

milk chocolate

roughly chopped

40

g

chopped dried cranberries

40

g

chopped pecans

115

g

soft butter

175

g

plain flour

55

g

soft brown sugar
Instructions
Cream the butter and sugar together.

Mix flour with the cranberries and pecans.

Combine all the ingredients together to make a dough, adding a little milk if necessary.

Form the dough into a cylinder, wrap in clingfilm and chill for 1 hour.

Carefully slice into 12 rounds and place on a baking sheet.

Press pieces of chocolate into the shortbread.

Bake at 180 C, Gas Mark 5 for 12 minutes.

Cool for a few minutes on the trays and then transfer to a rack.