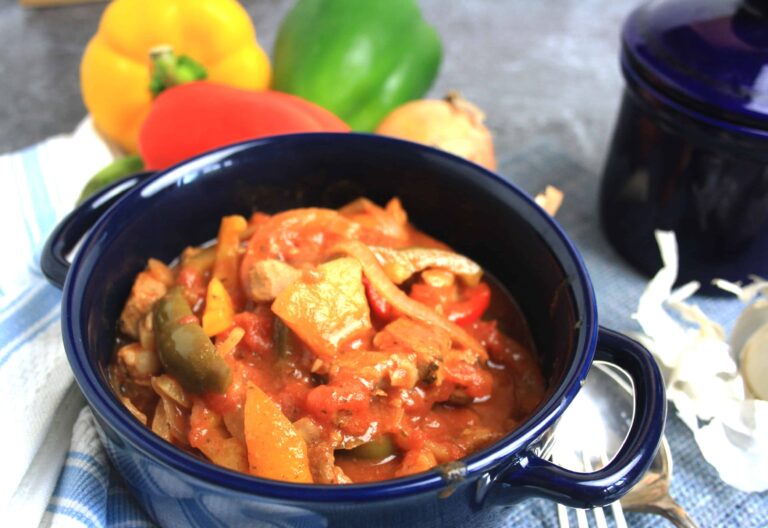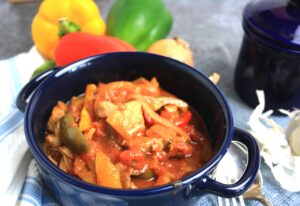 Slow Cooked Paprika Pork. When it's the time of year to get the slow cooker out it's always good to try a new dish. For this recipe I decided to use pork shoulder as it's economical and has plenty of flavour. Slow cooking the pork makes it fork tender so it's a great dish for hot buffets at Bonfire night or Christmas parties.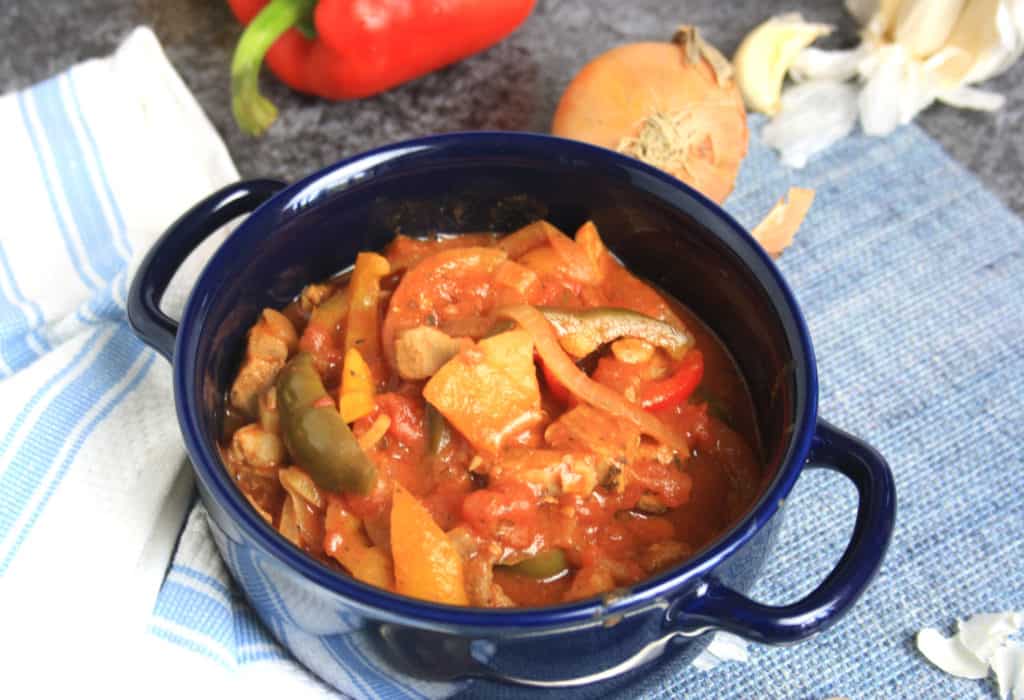 I used pork shoulder steaks which I cut into cubes and dry fried in a large pan with sliced onions. The pork should give off a little fat to brown the meat and soften the onions in a few minutes. Next tip in some flour and stir in for one minute.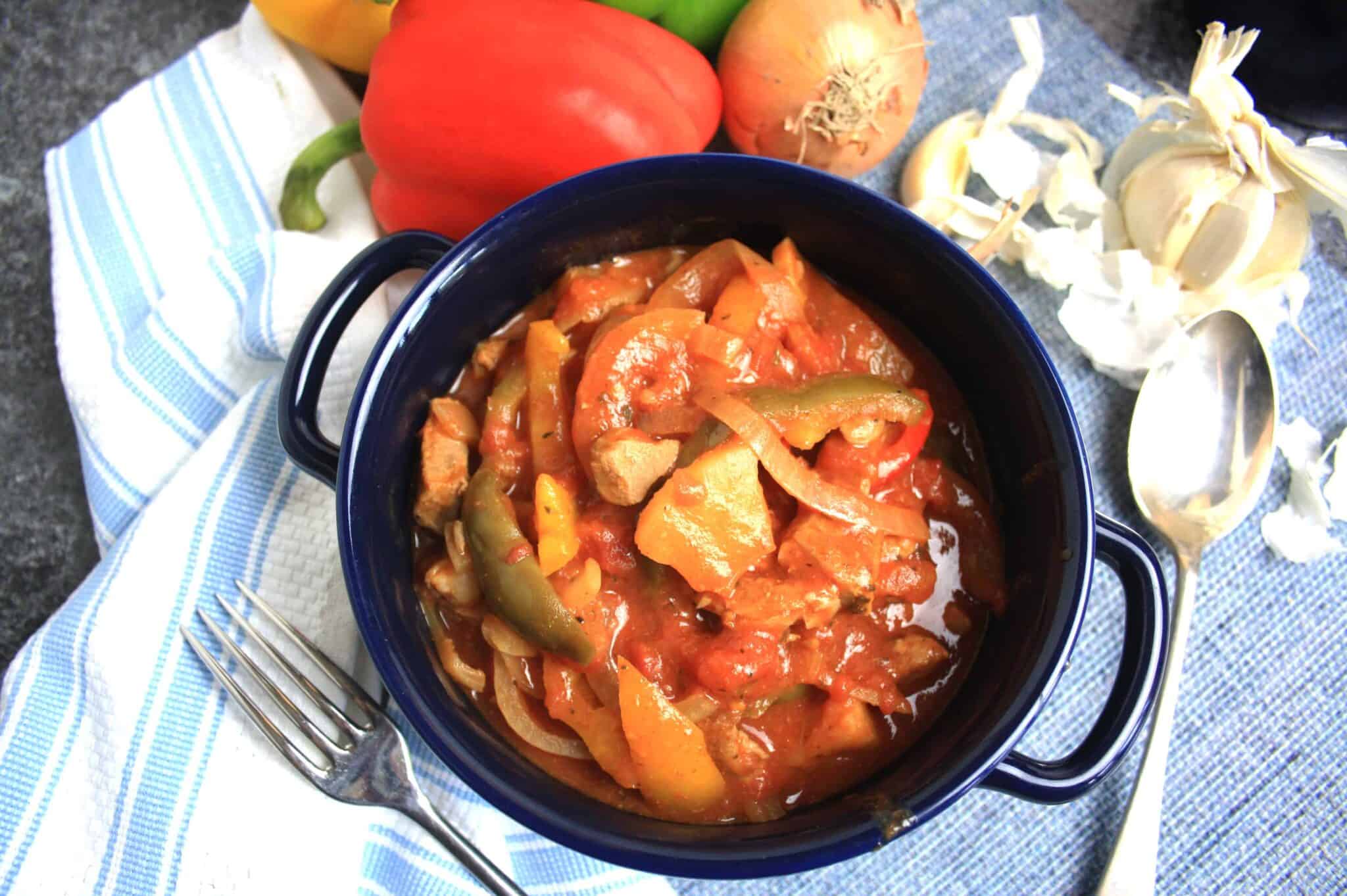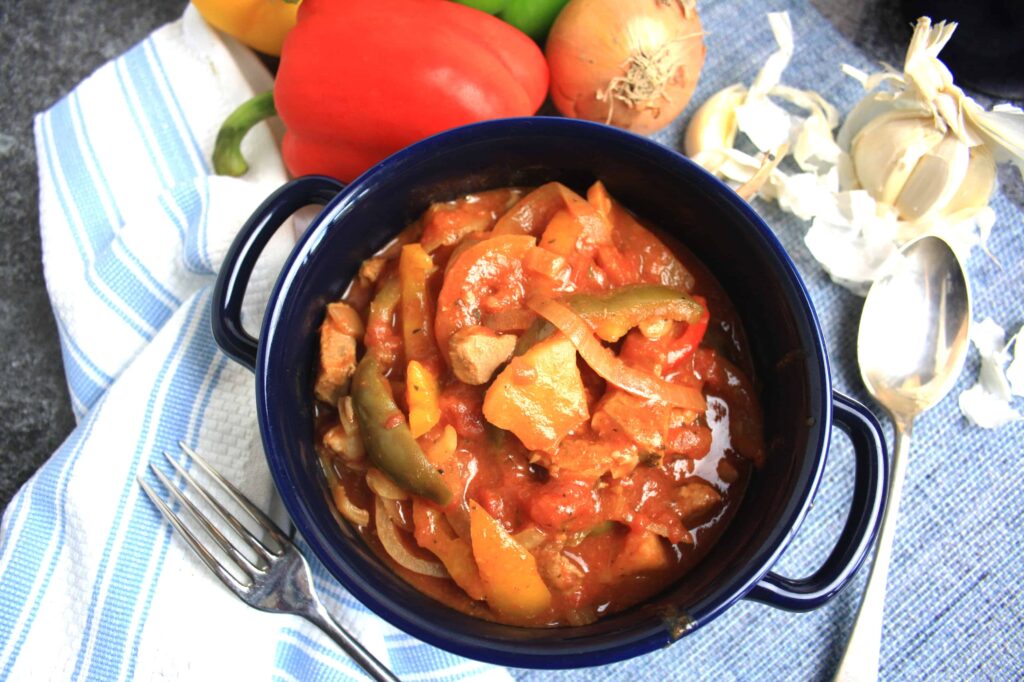 Next add in chopped tinned tomatoes, smoked paprika, a stock cube and dried oregano, bring the mixture to the boil and place in the crock pot for about 5 hours.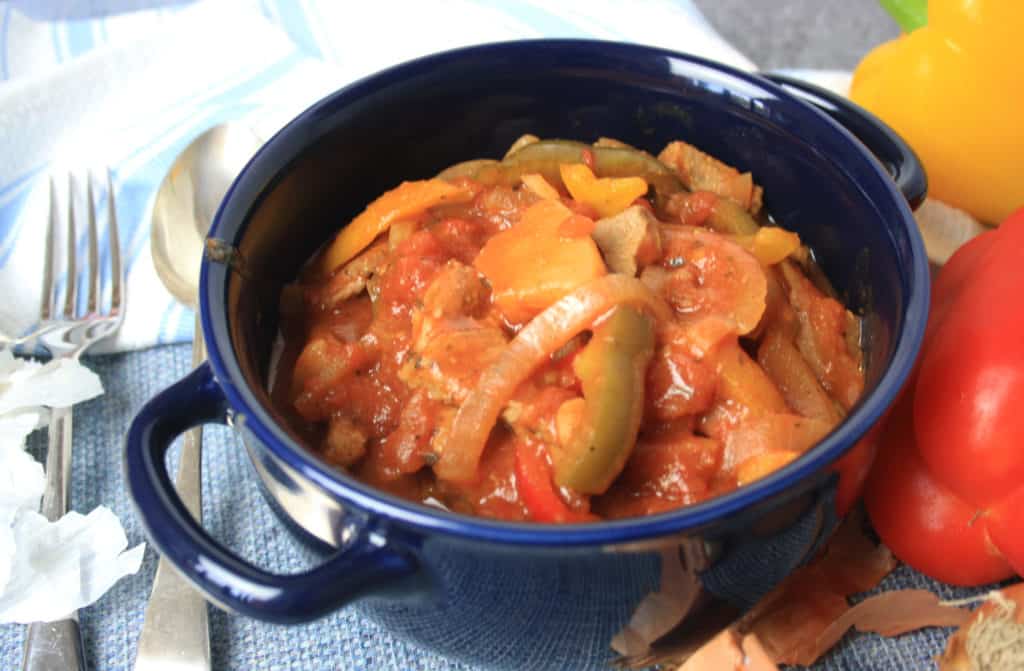 At this point add a small tin of pineapple chunks with the juice and sliced peppers. Leave to cook for another two hours. I find that if you put the peppers in at the beginning they start to lose their colour and become too soft. You could also use sliced mushrooms or green beans at this point.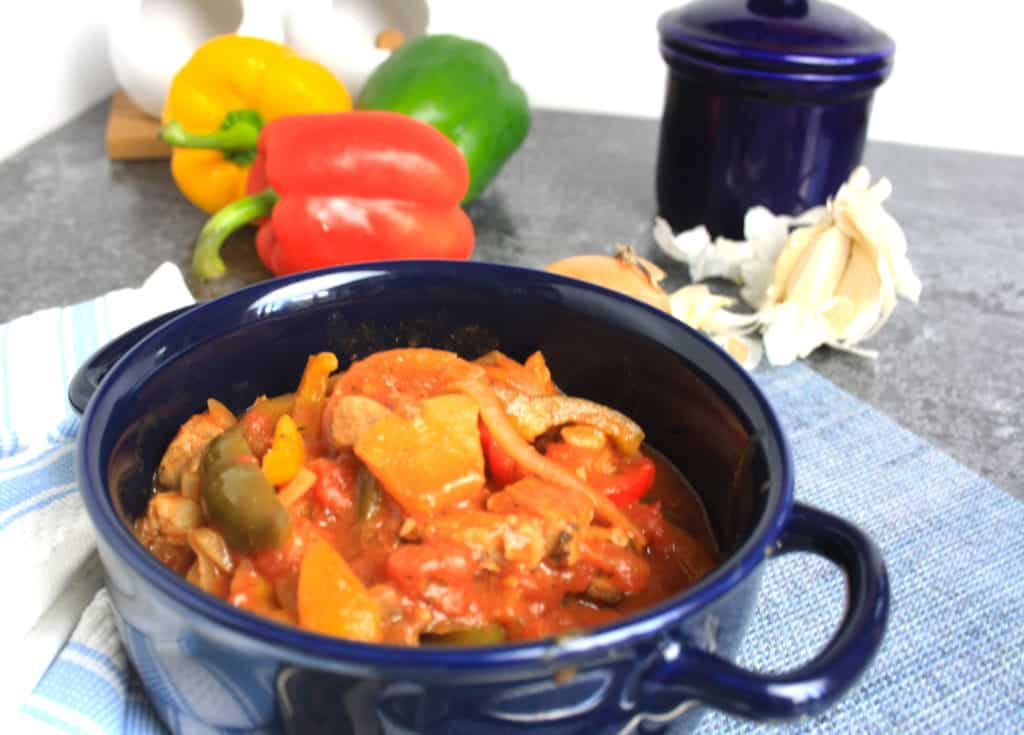 Of course, you don't need to use a slow cooker for this recipe, just use a lidded casserole dish instead and cook for an hour then add the peppers and pineapple for another 30 minutes. Check the seasoning and serve with plain boiled rice or over baked potatoes.
The smoked paprika adds a little spice to the tomato sauce making it perfect for cold evenings!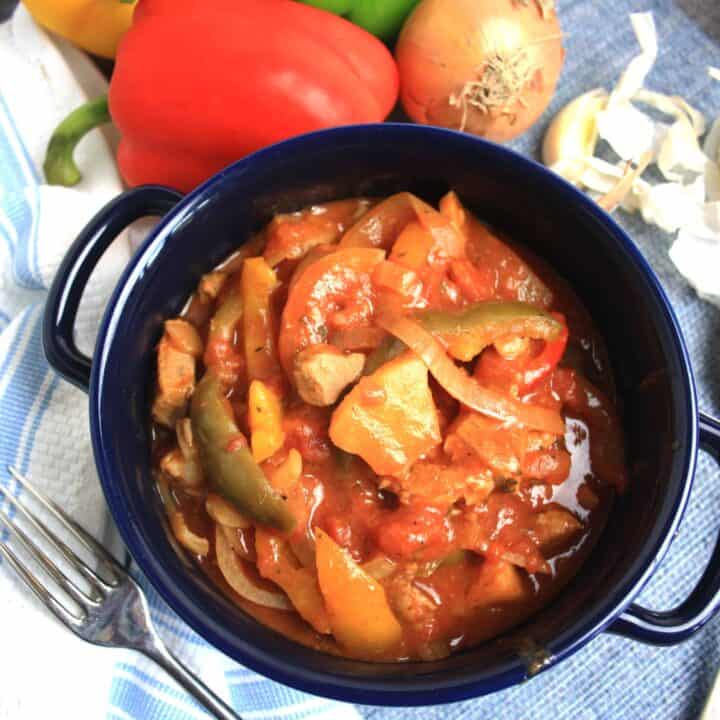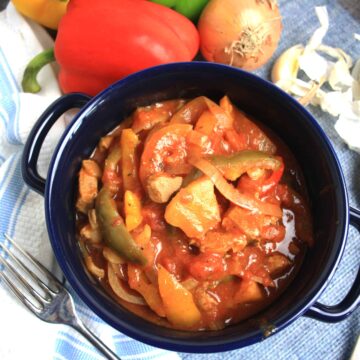 Slow Cooked Paprika Pork
Tasty pork shoulder stewed with peppers, onions and pineapple in a smoked paprika tomato sauce.
Ingredients
6

large pork shoulder chops cut in chunks

2

large onions, sliced

3

sliced peppers

red, green and yellow

2

tins

chopped tomatoes

1

small tin

pineapple in juice

1

vegetable stock cube/pot

2

tsp

dried oregano

3

tsp

smoked sweet paprika

2

tbsp

flour
Instructions
Dry fry the pork with the onions until meat is browned.

Add the flour and stir for a minute before adding the tomatoes, paprika, oregano and stock cube.

Bring the mixture to the boil and transfer to a slow cooker set on high for about 5 hours.

Stir in the pineapple and peppers and leave for another 2 hours.

Check the seasoning and serve.