This Fish Pie is an easy family dish that comes together and is on the table in 30 minutes. It's a great way of getting the family to eat more fish and uses frozen fish to make the dish economical.
This dish is creamy on the inside with a delicious crunchy topping - perfect comfort food!
There's plenty of easy ways to customise this dish according to your taste or what you have in your freezer. There are also step by step instructions and pictures to get the perfect pie.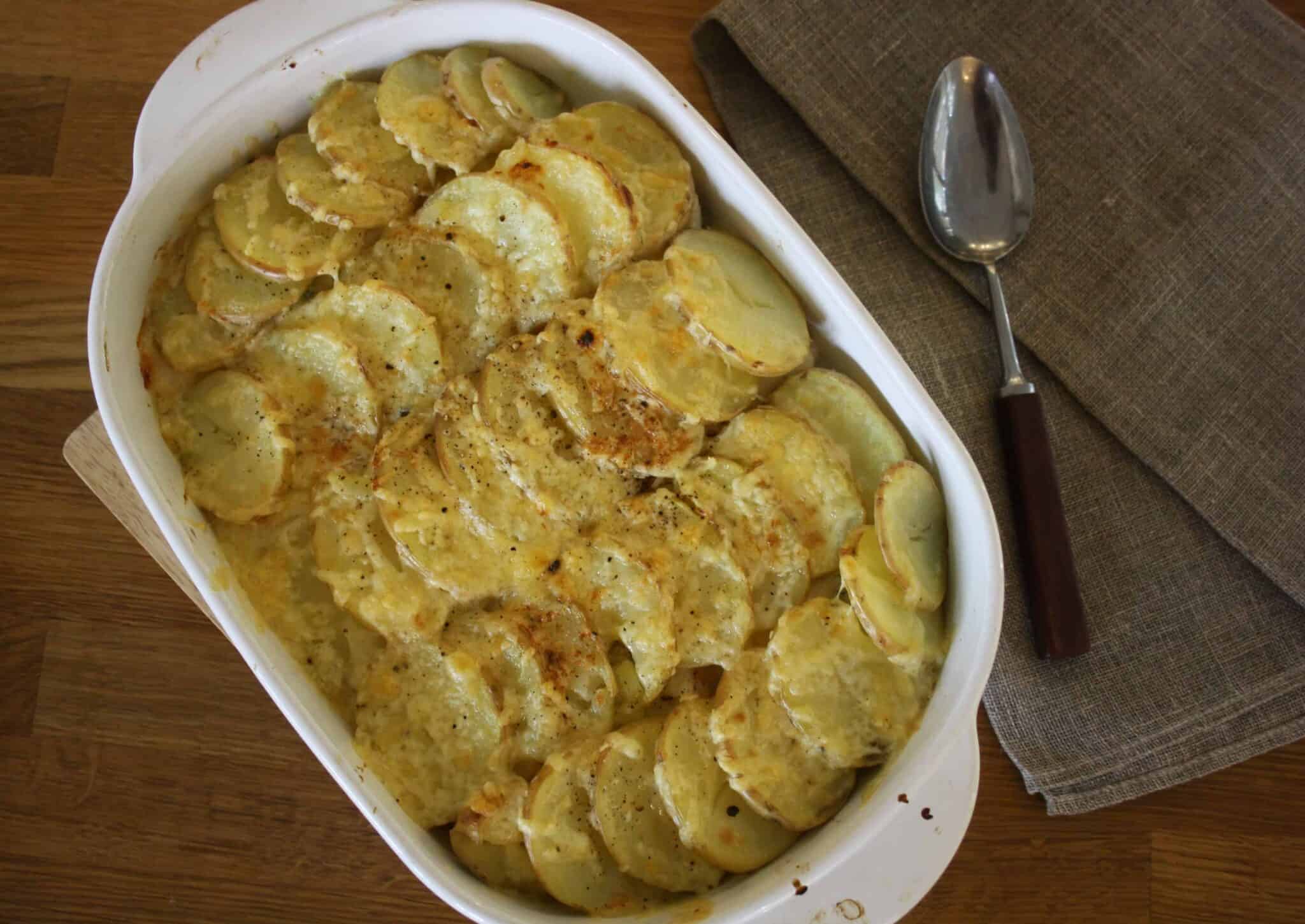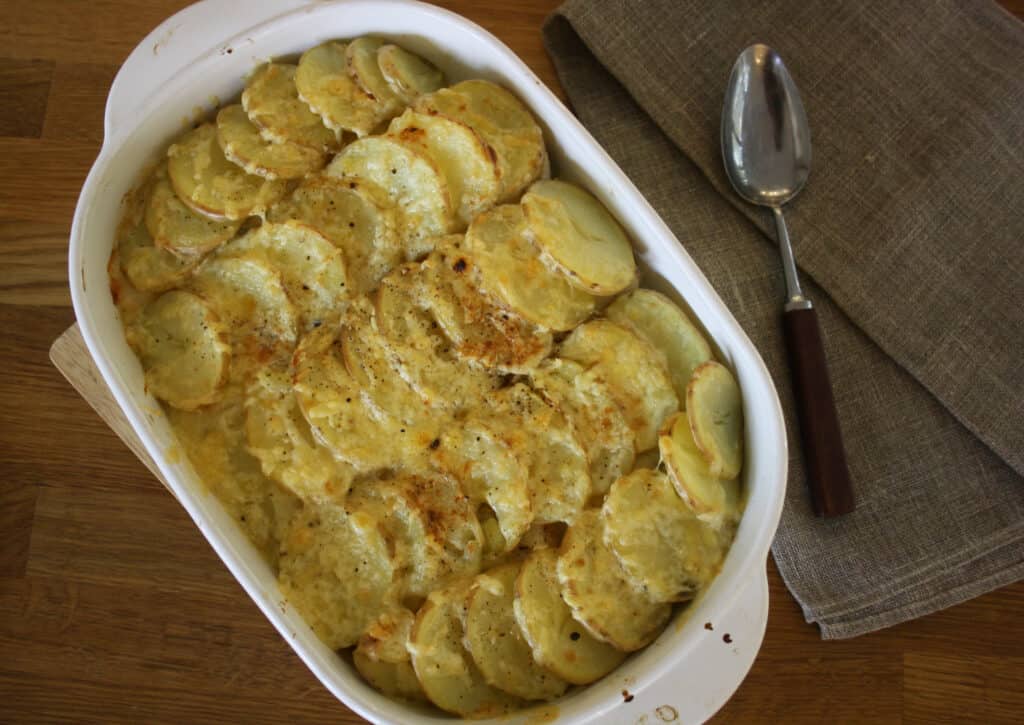 What are the ingredients?
1 kg fish cod, prawns, salmon
700 g potatoes
100 g grated cheddar
2 tbsp fresh chopped dill
25 g butter
25 g flour
300 ml milk
seasoning
I have used skinless cod and salmon fillets in this dish as you can normally run your fingers over the fish fillets and remove any bones with tweezers. If you are using frozen fillets make sure they are completely defrosted and dry them well on kitchen paper or they will make the sauce watery.
For the potatoes, I used potatoes of a similar size. There is no need to peel them, just give them a scrub to clean.
How to make the pie
Start by forking the potatoes all over and microwave until tender. I tend to put them on a plate for 4 minutes full power and then turn and repeat. Whilst that is happening get the fish cut into chunks.
Put the fish in a large saucepan with the milk and bring to a simmer. Turn the heat off and add the prawns, gently pushing the fish into the hot milk. This should be enough heat to cook everything.
In the meantime slice the potatoes about half a centimetre.
Use a slotted spoon to carefully scoop out the fish and place in an oven dish.
In a saucepan melt some butter, tip in the flour and stir for one minute before gradually adding the hot milk to make the sauce. Season and add in some fresh chopped dill. Basil or tarragon also works well. Pour the sauce over the fish and gently stir in.
Add the scalloped potatoes.
Sprinkle with cheese and put under a preheated grill for about 5 minutes until golden.
This is a great dish to make ahead and freeze before you add the cheese. Heat in the oven for 30 minutes at 180 covered with foil and then top with cheese and grill.
Alternatively make ahead and keep in the fridge for a couple of days and heat in the oven.
Serve with some steamed broccoli and dinner is done!
What do you put in your fish pie or seafood gratin?
Variations
For a classic fish pie boil and mash the potatoes and top the pie, using a fork. Try serving in individual serving dishes
Add 3 chopped hard boiled eggs to the fish mixture
Add some cooked vegetables to the fish mixture such as peas, sweetcorn, broccoli or green beans. Perfect for using up leftovers
More fish recipes to try
Food safety
We sometimes take for a granted that we have years (or decades) of cooking experience, that the average visitor may not. Add to, or remove from, the list below with health and safety tips.
Cook to a minimum temperature of 165 °F (74 °C)
Do not use the same utensils on cooked food, that previously touched raw meat
Wash hands after touching raw meat
Don't leave food sitting out at room temperature for extended periods
Never leave cooking food unattended
Use oils with high smoking point to avoid harmful compounds
Always have good ventilation when using a gas stove
Recent recipes you may have missed