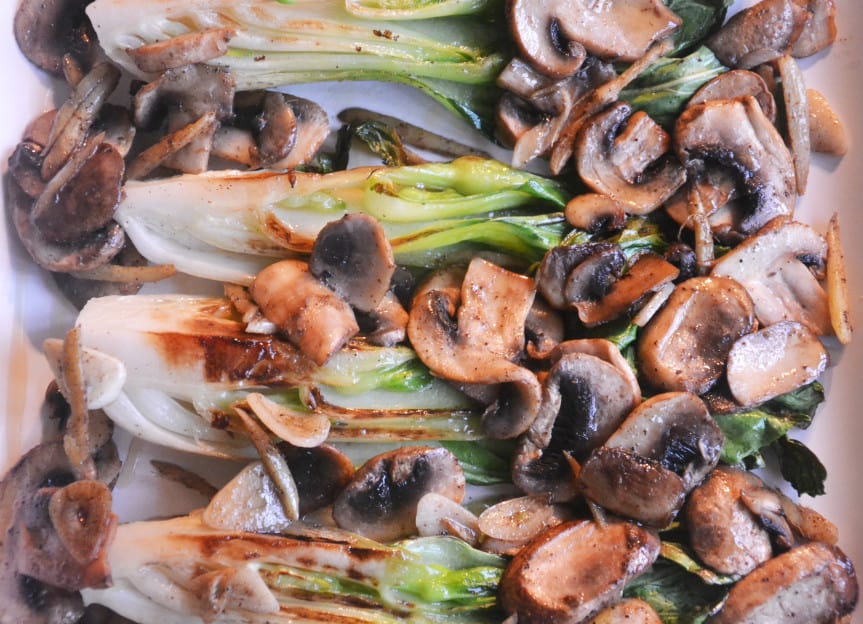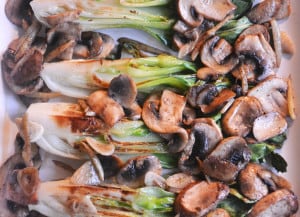 I would like to tell you that I am up all night concocting new recipes and then spending all day perfecting them but I can't because most of the time my recipes are based on looking at what I have hanging about and throwing it together. That's how this recipe for pak choi, or bok choy, started well, sort of...I always thought pak choi seemed expensive so I bought a packet of seeds over to France this year. It has got to be the easiest thing to grow as I just put the seeds in and left it.
This is the second pak choi I picked for this recipe. The first one I left in the sink to rinse and then popped outside. When I came back in all that was left of it was a few smears of mud on the floor and a couple of bits of leafy evidence. Yes, my counter-surfing Weimarnutters love it, along with everything else.
It has such a lovely crisp texture that I didn't just want to stir-fry it to serve with my Crispy Duck with Five Spice and Honey. I always keep a big lump of ginger and lots of garlic to hand and I also had mushrooms sitting in the fridge.
Start by slicing a couple of cloves of garlic and cutting the ginger into fine strips.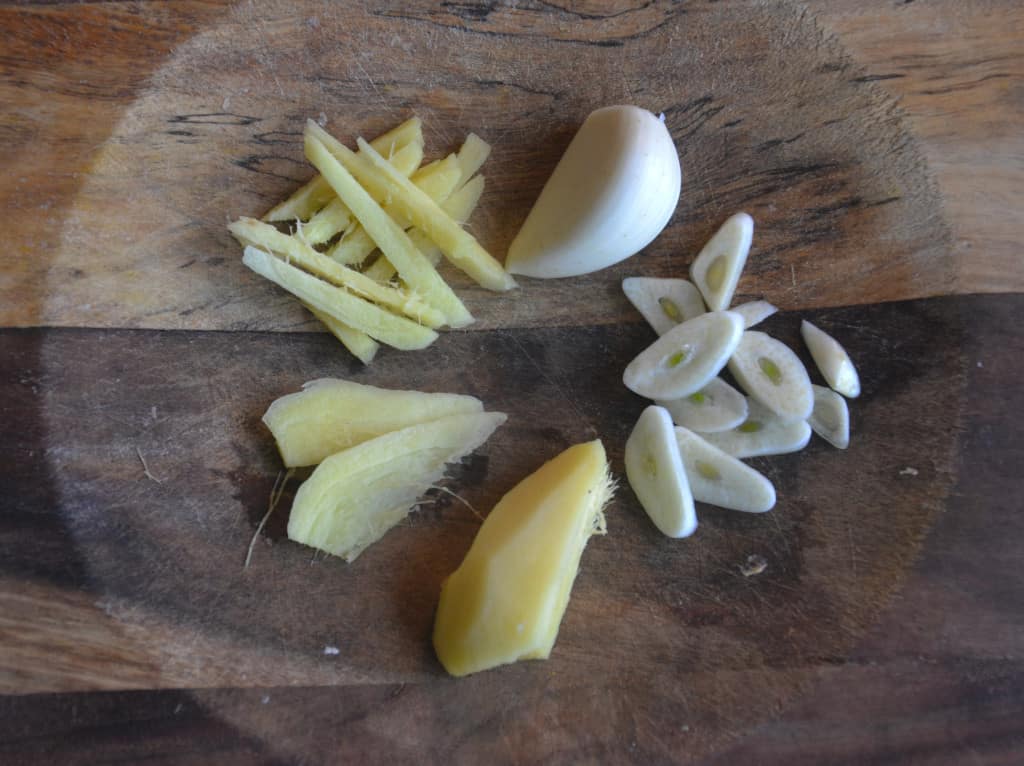 Wash and quarter the pak-choi.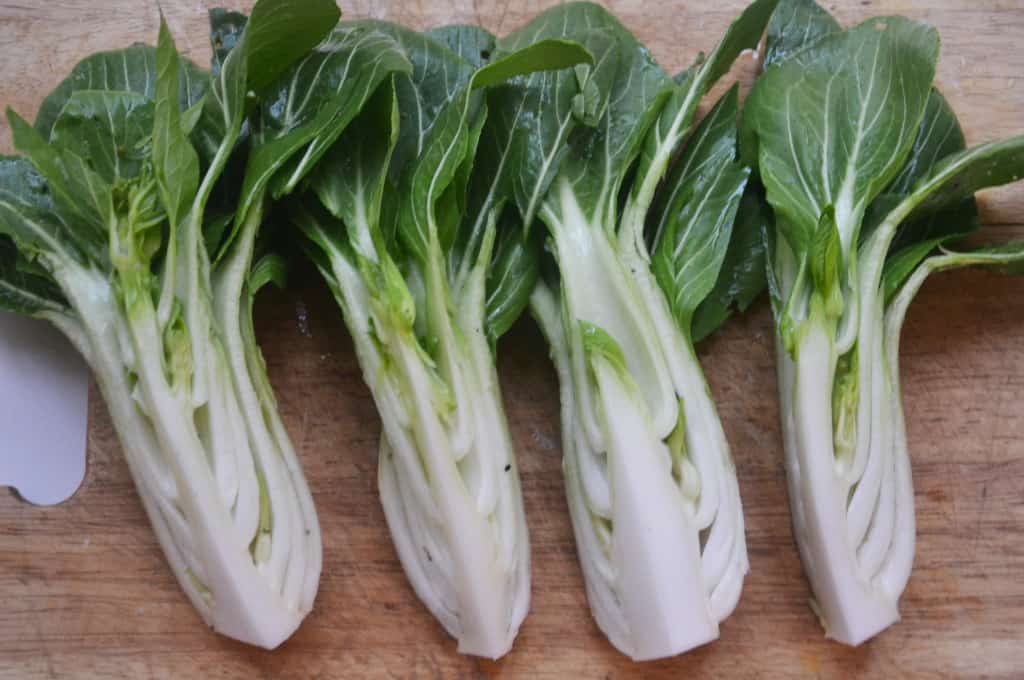 Heat a frying pan with a small amount of oil and add the mushrooms, garlic and ginger. Fry until golden.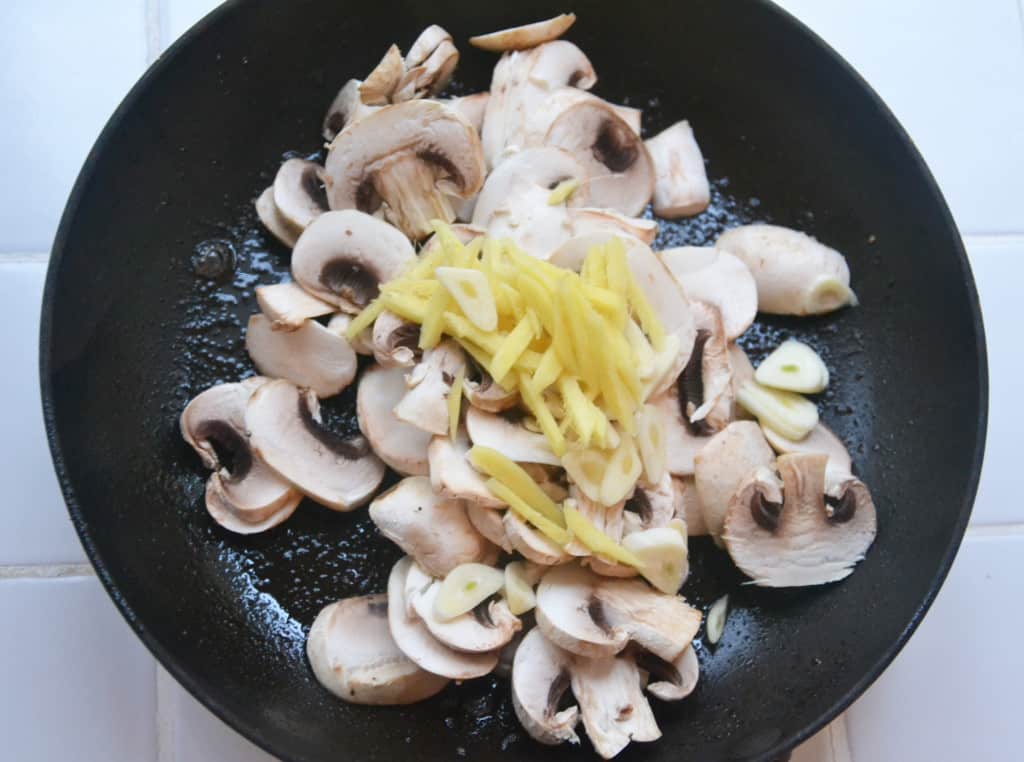 Brush the pak choi with oil and heat a griddle pan. Add the pak choi for a few minutes and then turn.
Arrange on a serving platter and drop the mushrooms on top. Drizzle sesame oil over the dish and serve.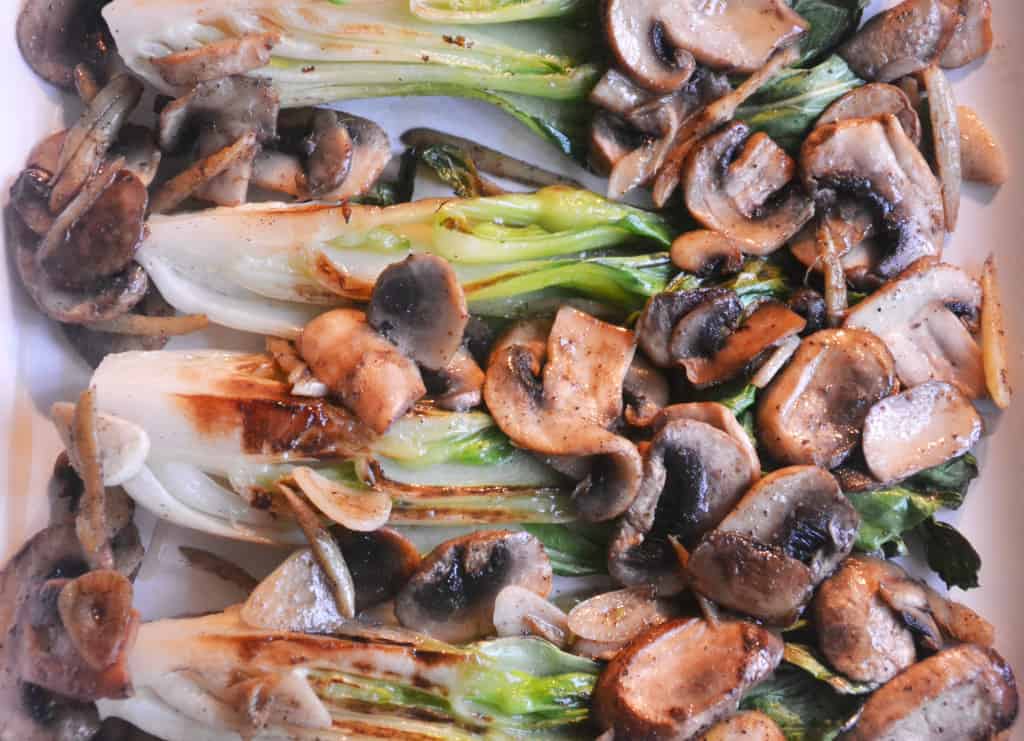 Serving the pak choi this way you still get the crunch with the char-grilled taste.
Has anyone got any other ideas for pak choi?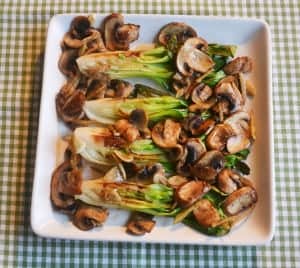 Pak Choi with Garlic and Ginger
Griddled pak choi with garlic, ginger and mushrooms
Ingredients
1

large pak choi

1

inch

piece of ginger

cut into fine matchsticks

2

garlic cloves

finely sliced

8

mushrooms

sliced

sesame oil to drizzle
Instructions
Heat oil in a pan and fry the mushrooms with the garlic and ginger for a few minutes until coloured.

Use a pastry brush to lightly coat the stem end of the pak choi in oil and place on a pre-heated griddle pan.

After a couple of minutes turn the pak choi.

Serve the pak choi on a platter and sprinkle the mushrooms over.

Drizzle with sesame oil.