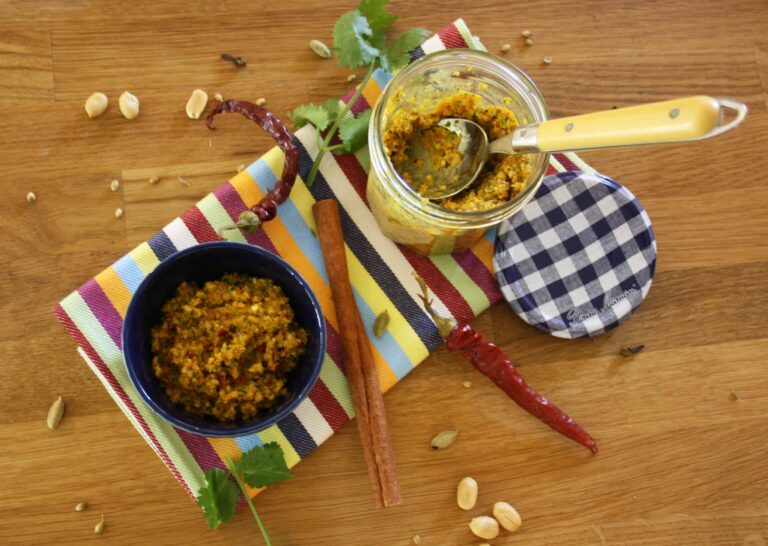 Massaman Curry Paste. My family loves curry and, in the UK we would often go to a restaurant where we would enjoy trying different styles of curry. Living in the middle of the countryside, and far from a large city, it was to be expected that I wouldn't be able to pop out for a curry! In fact, I've never seen an Indian restaurant here. We soon decided after moving here that we would need our curry fix so I arranged a cookery course at the French home of the lovely Reza Mahammad.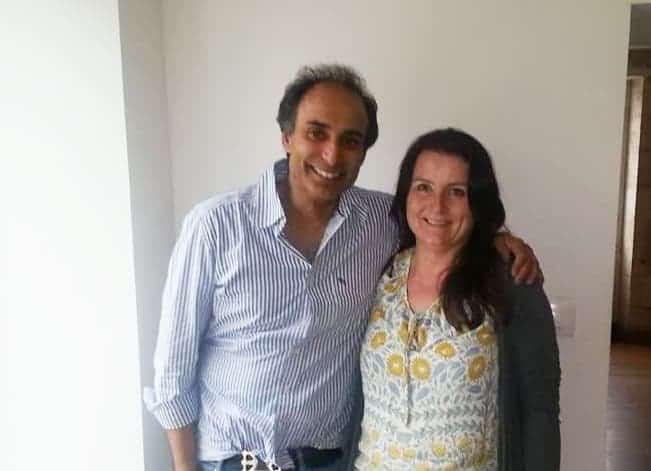 Since then I have been making curry from scratch every week. I now have three masala dabbas and could probably fill another!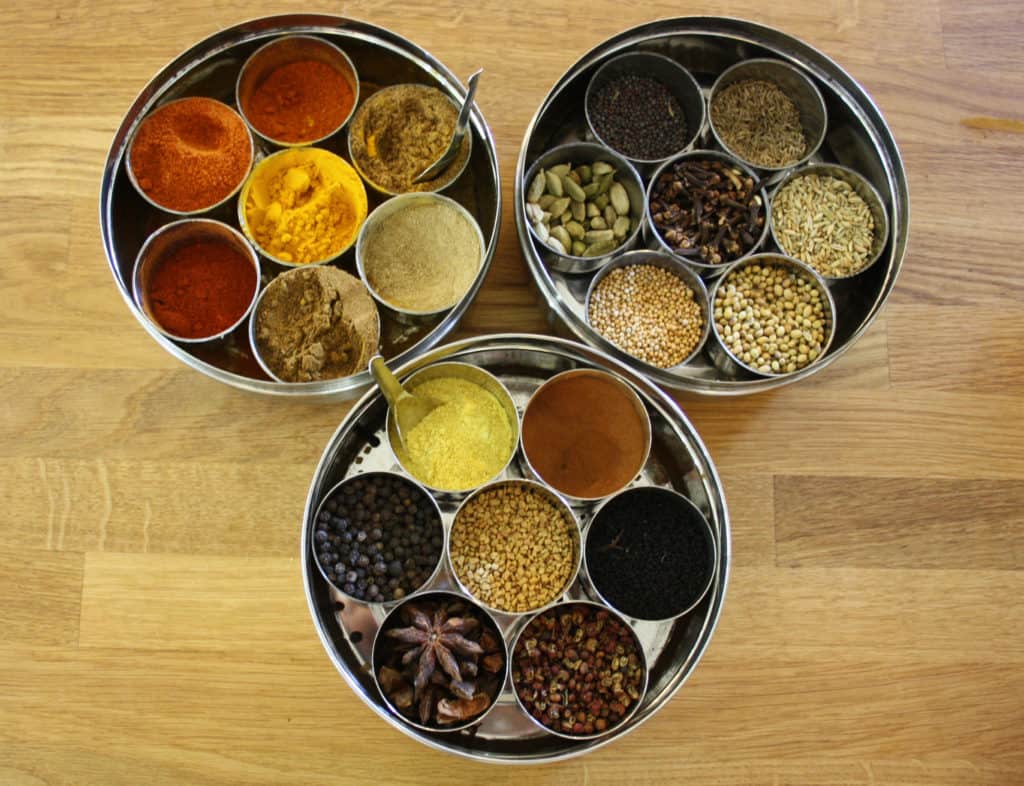 For a change I fancied making a Massaman curry but had no idea how to make it. Every recipe I looked at seemed to have a different slant and I also can't get some of the ingredients. So here is my version and apologies in advance to any of my readers who are experts in the land of Massaman curry...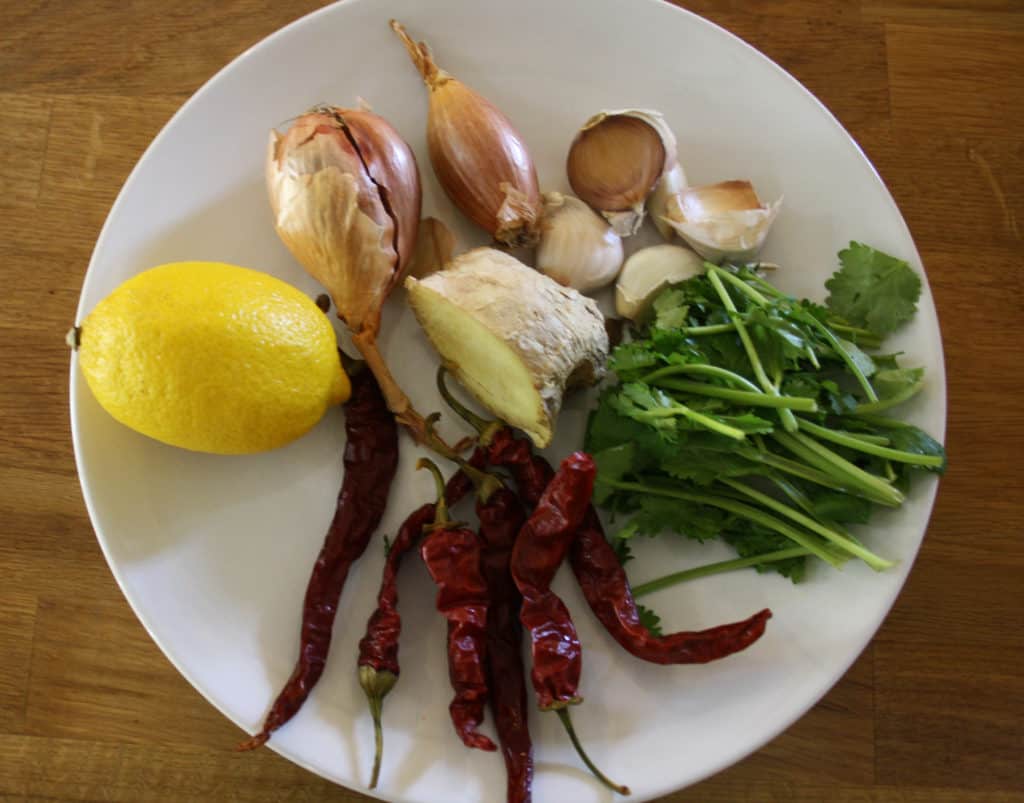 Start the paste by soaking the chillies in hot water from the kettle. Peel the shallots, garlic and ginger, (galangal if you can find it) and rough chop. After 10 minutes drain the chillies, deseed and chop. Place the lot with the coriander, oil, shrimp paste lemon juice and zest in a small food processor bowl. Of course, if you can find lemon grass use 2 stalks.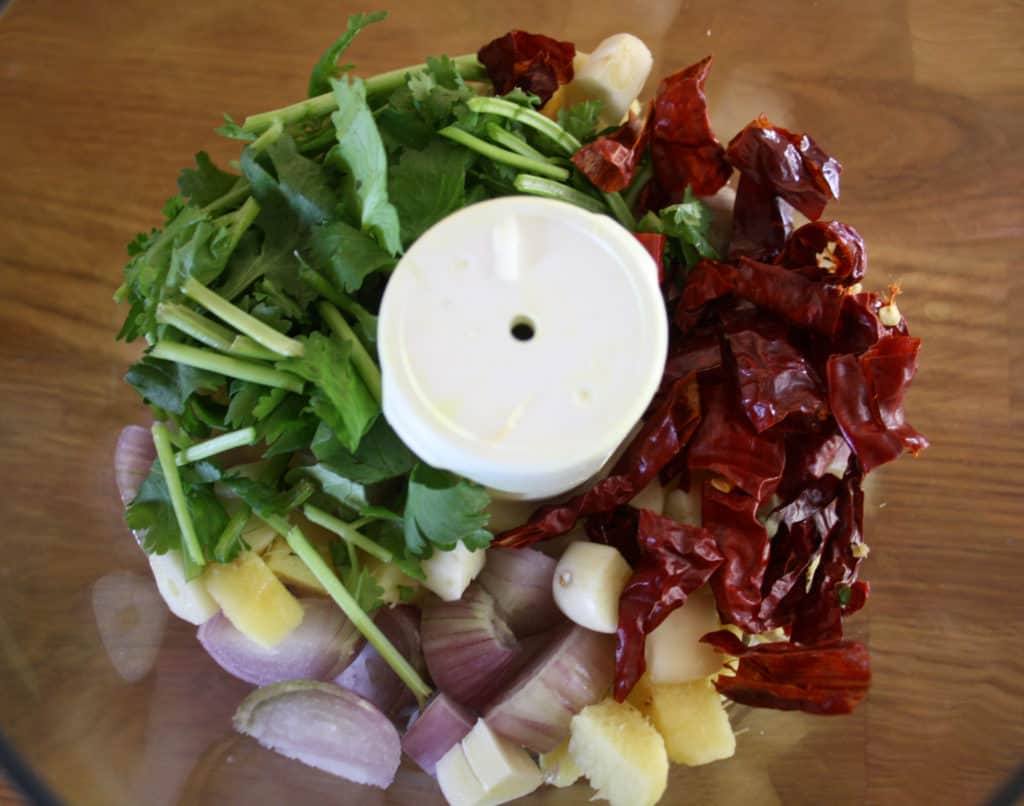 Gather together the spices and dry fry them with peanuts until you can smell them. Be careful that they do not burn. I've used cinnamon stick, coriander and cumin seeds, cloves and cardamom pods.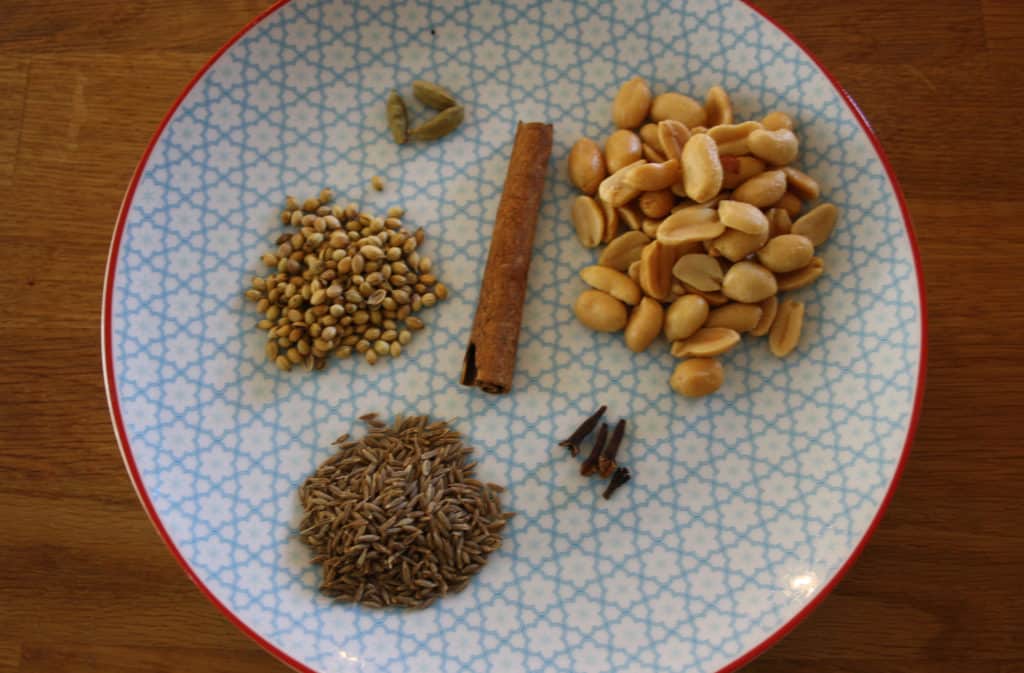 Pound the spices together.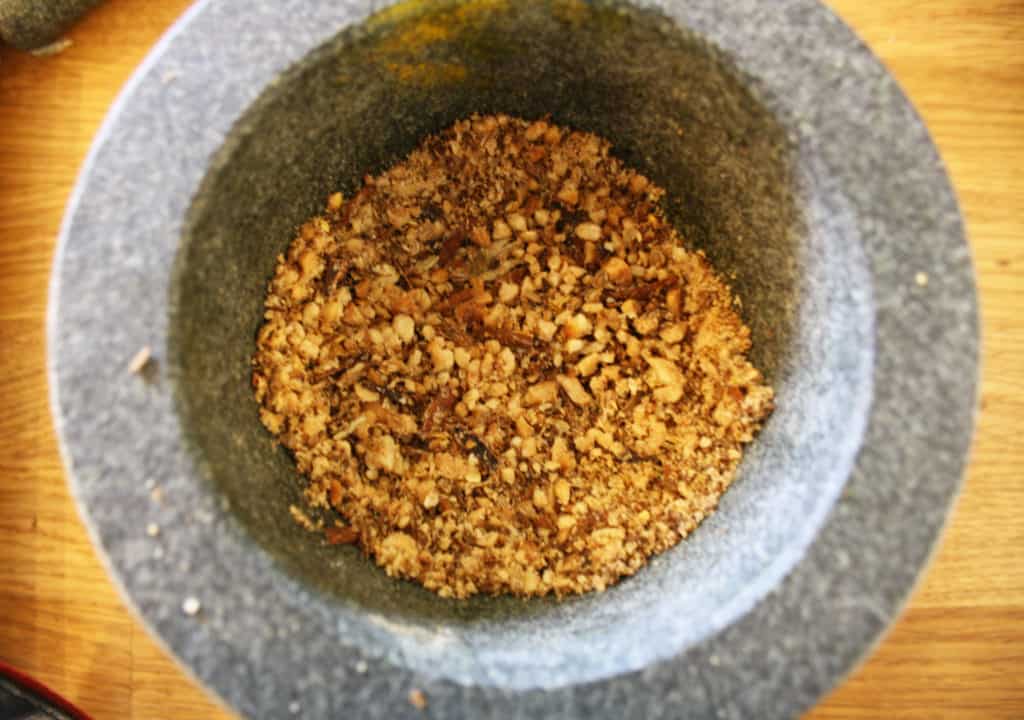 Add to the processor and blitz until combined.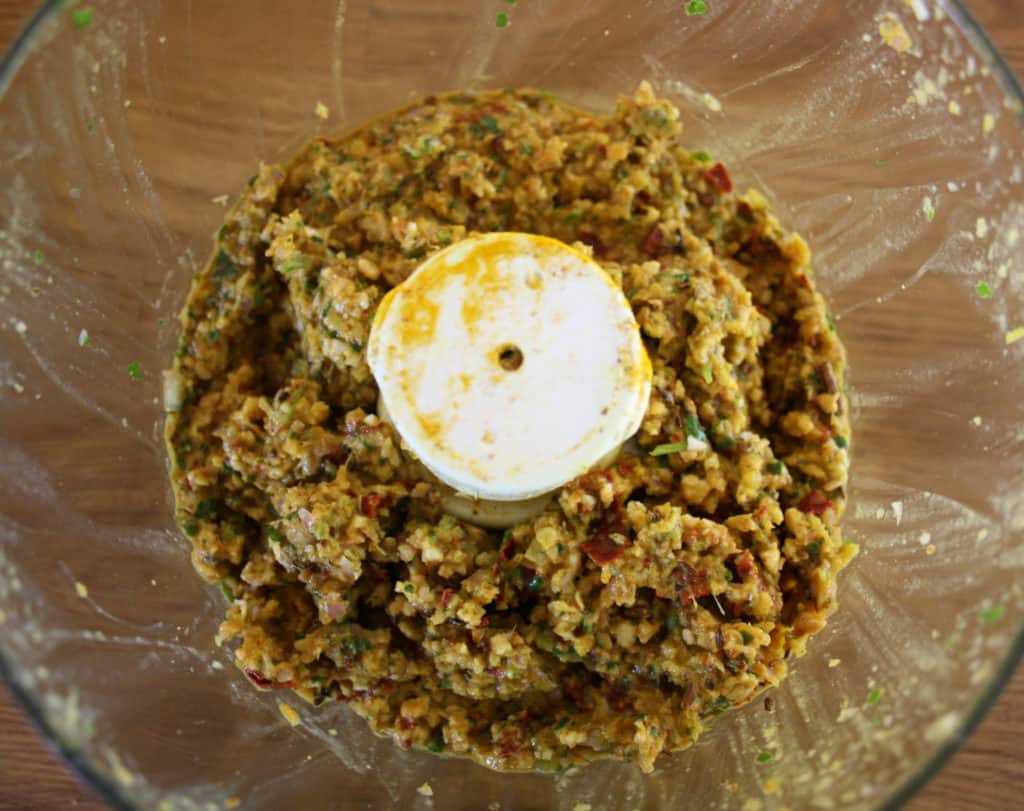 This makes about a jam jar size which is enough for 2 large curries. As it has fresh ingredients use the paste within a couple of days or freeze.
I'll be sharing my Massaman duck curry soon.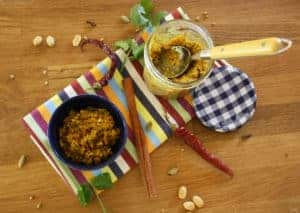 Massaman Curry Paste
This is an easy and fresh version of Massaman curry paste made with dried chillies, peanuts, toasted spices, garlic, ginger, shallot, lemon and coriander.
Ingredients
6

dried long red chillies

½

cinnamon stick

3

cloves

2

teaspoon

coriander seeds

2

teaspoon

cumin seeds

3

cardamom pods

1

teaspoon

turmeric

10

g

coriander

stems

2

lemon grass stalks

or juice and zest of a lemon

30

g

peanuts

1

tablespoon

veg oil

1

teaspoon

shrimp paste

2

shallots

40

g

ginger

5

cloves

garlic
Instructions
Soak the chillies in hot water for 10 minutes then drain, deseed and rough chop.

Peel and rough chop the garlic, shallots and ginger and add to a small food processor bowl with oil and lemon and chillies. Blitz until combined.

Dry fry the cinnamon, cloves, coriander, cumin, cardamom and peanuts until lightly toasted and then crush in a pestle and mortar.

Add the dry spices to the processor along with the turmeric and shrimp paste.
Nutrition Facts
Massaman Curry Paste
Amount Per Serving
Calories 60
Calories from Fat 27
% Daily Value*
Fat 3g5%
Cholesterol 6mg2%
Sodium 25mg1%
Potassium 225mg6%
Carbohydrates 7g2%
Protein 2g4%
Vitamin A 320IU6%
Vitamin C 45.6mg55%
Calcium 36mg4%
Iron 1.6mg9%
* Percent Daily Values are based on a 2000 calorie diet.
Notes
Use within a few days or freeze.