Baked eggs in potatoes with bacon. When the weather is cold it's time to make a hearty breakfast or lunch. Here is an all in one breakfast dish that is gluten-free and can be prepared in advance so it's perfect if you have guests and don't want to be a slave in the kitchen trying to juggle a full English.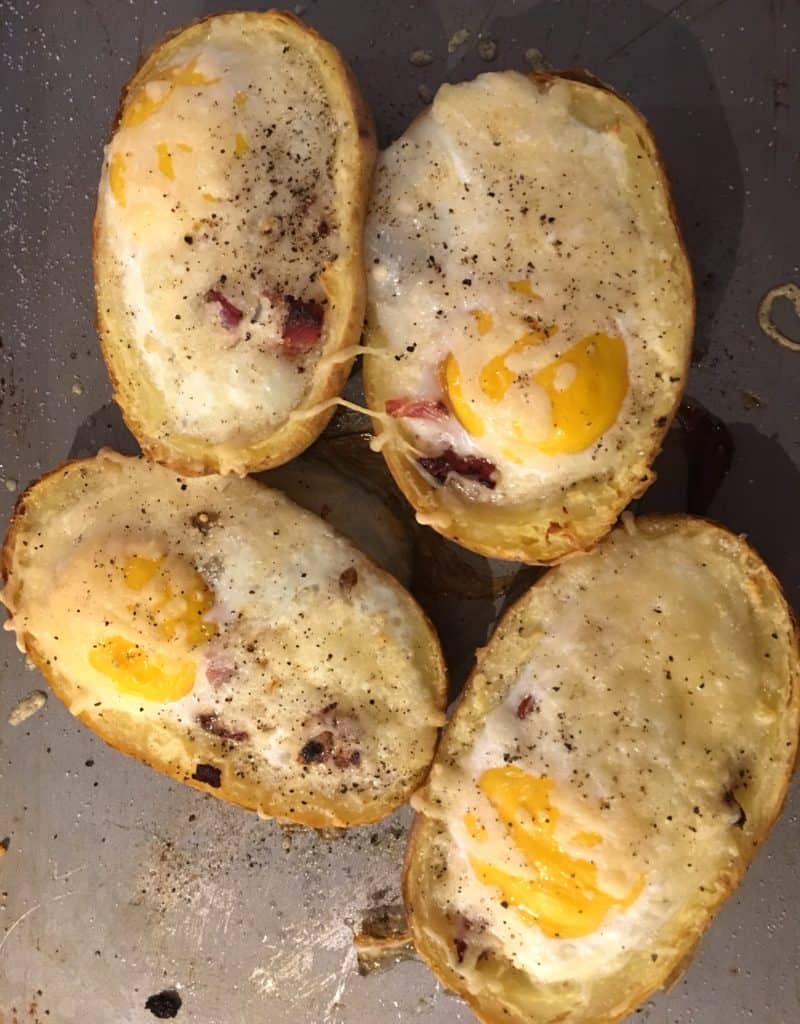 These baked eggs in potatoes are really easy to make and have a secret bacon layer under the eggs. For vegetarians you could add some fried mushrooms or peppers or even spinach but it needs to be a thin layer or the eggs will spill out.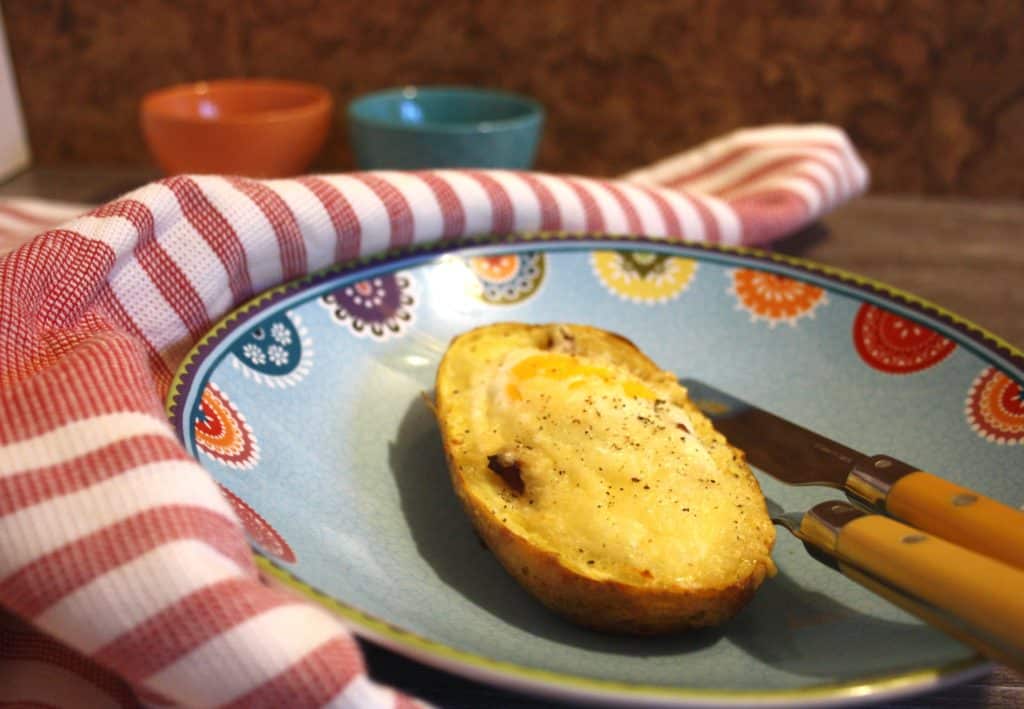 Start by pricking some potatoes all over and bake in a 200°C oven for 30 to 40 minutes until soft. I like a really crispy skin so I brush the outside with oil and place them directly onto the oven rack. If you are really short on time I microwave the potatoes on full power for 7-10 minutes, turning halfway through. When the potatoes are cool enough to handle slice them in half and scrape out most of the flesh. Keep the flesh as you can use it to make Cheese and Onion Potato Cakes another time. Next fry some smoked bacon lardons until crisp in their own fat and drain them on kitchen paper. Put the potatoes on an oven proof dish and add the lardons then carefully crack in the eggs.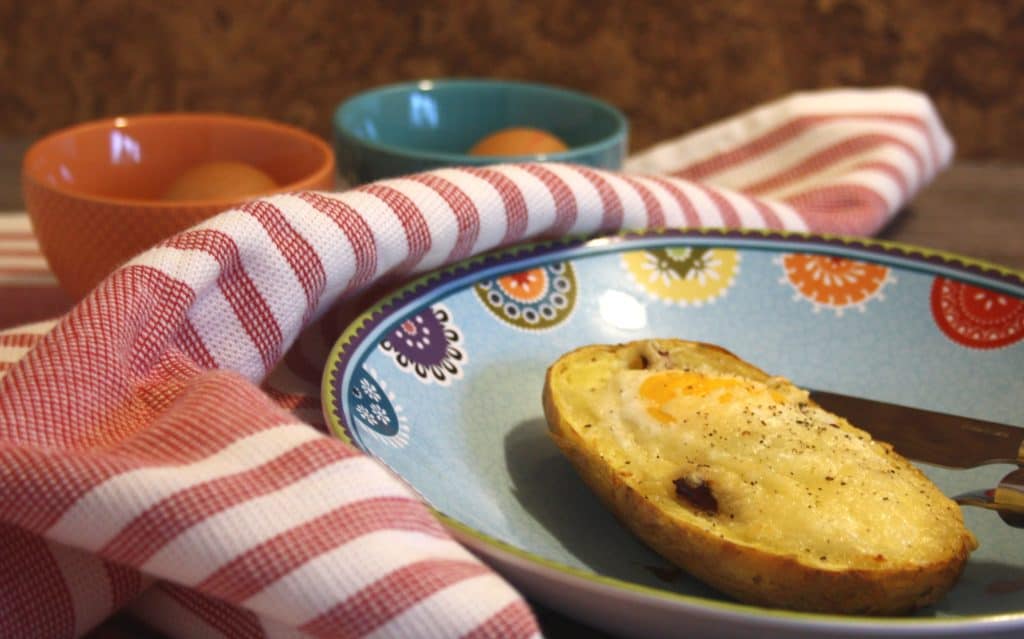 I like to add about a tablespoon of grated cheese before they go into the oven as this gives a lovely crust to the baked eggs. If the potatoes are too small another variation would be to whisk the eggs first and pour in as much as you can.
Either way these Baked Eggs in Potatoes and Bacon are a yummy treat!
Here's another potato dish with Twice Baked Stuffed Potatoes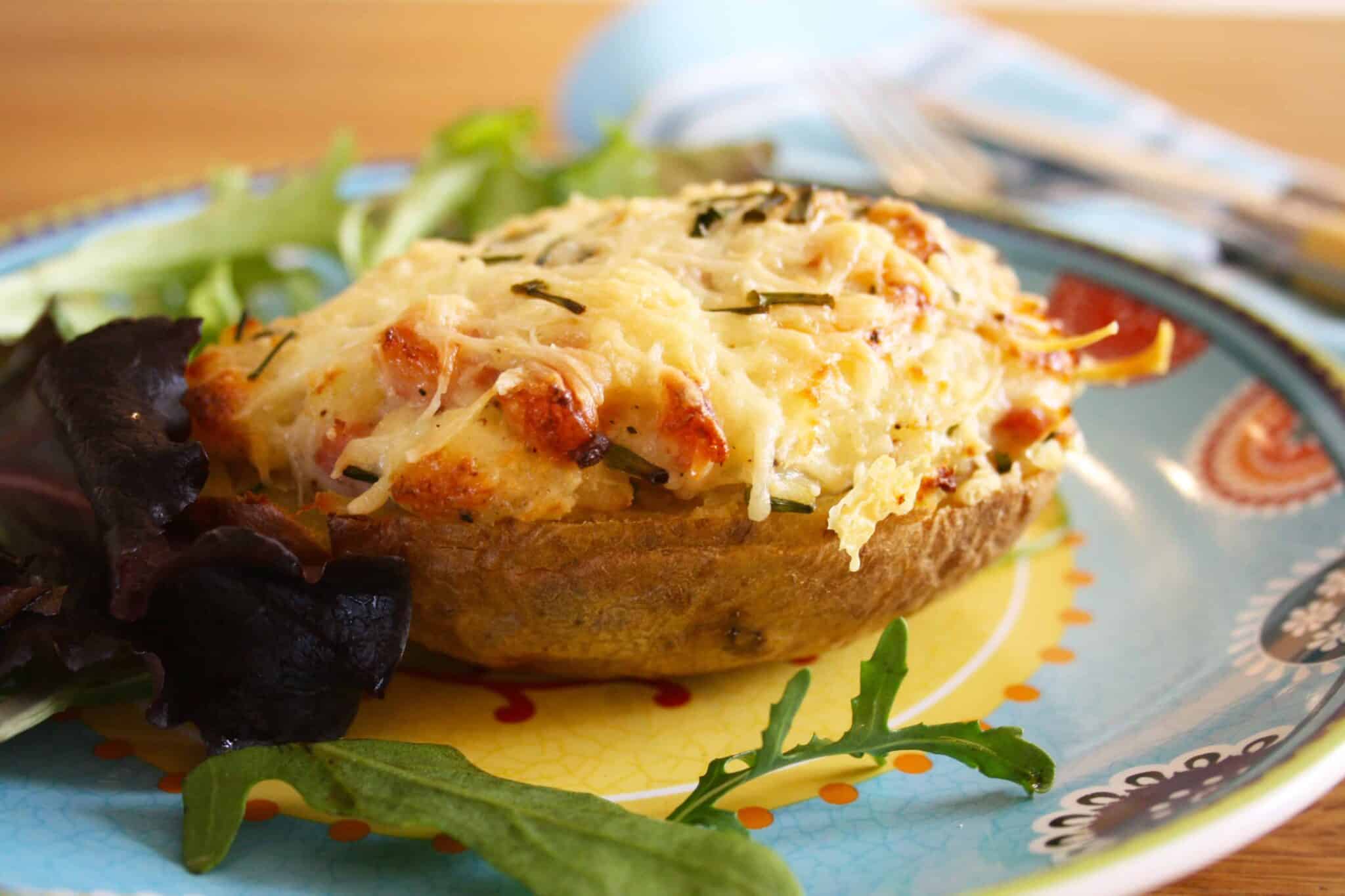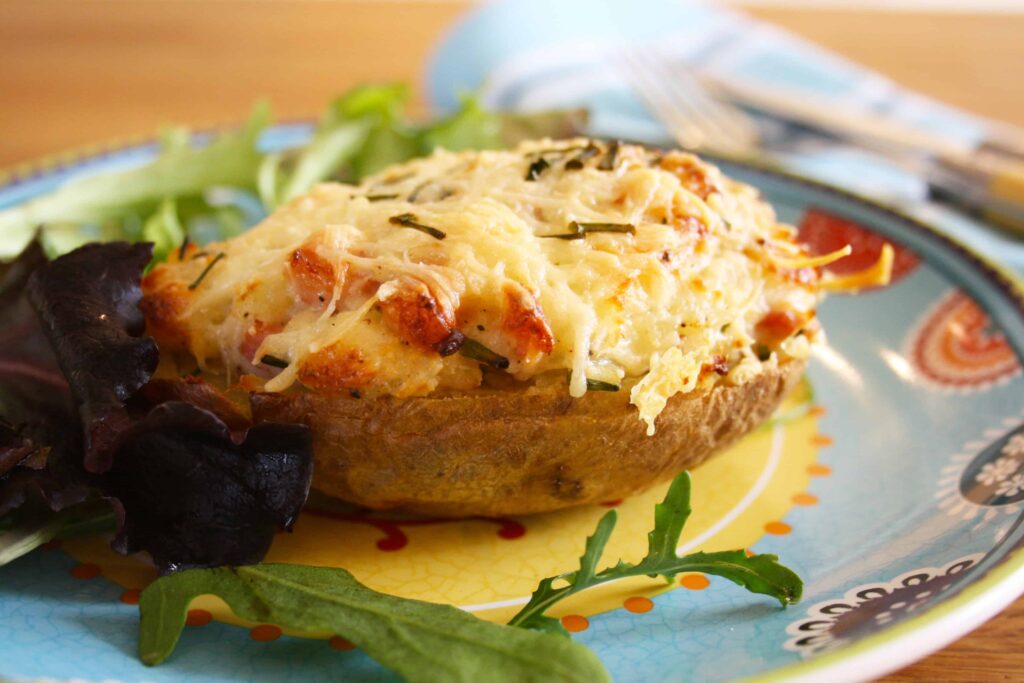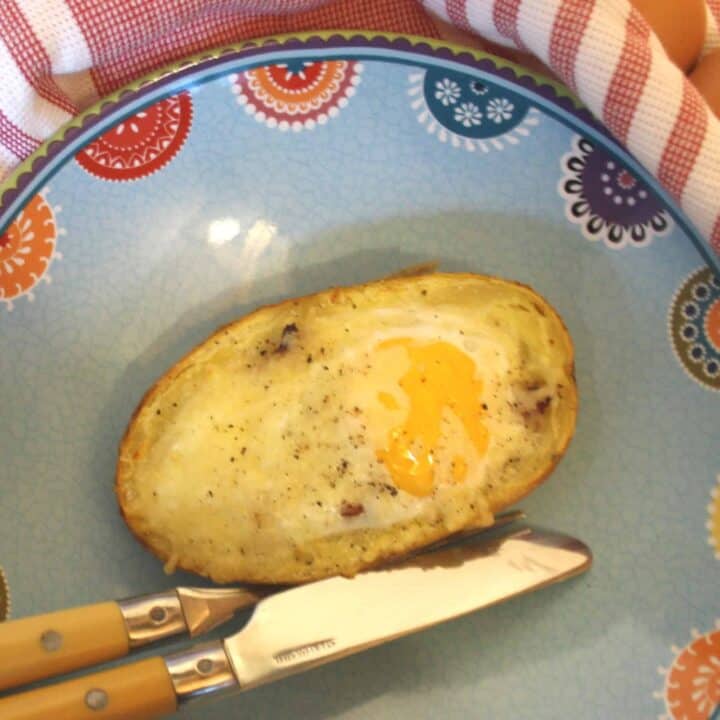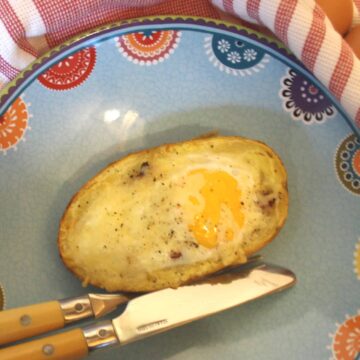 Baked Eggs in Potatoes with Bacon
Baked Eggs in Potatoes with Bacon. Baked potatoes lined with bacon and egg and baked with cheese for a delicious breakfast or brunch treat.
Ingredients
2

baking potatoes

about 250g each

4

small eggs

100

g

smoked bacon lardons

2

tbsp

grated cheese

seasoning

2

tbsp

oil
Instructions
Fork the potatoes all over and brush with the oil then bake at 200 C for 40 minutes to 1 hour until soft.

When they are cooled slightly slice in half length ways and scrape out most of the insides.

Fry the lardons over a medium heat in their own fat and then drain on kitchen paper.

Divide the bacon between the potato shells and crack in an egg to each.

Sprinkle with the cheese and bake at 180 for about 10 minutes until the eggs are set.